As we all know, the Covid-19 pandemic has had a devastating impact on all global sectors, bringing many activities to a standstill and severely debilitating others. The Nigerian society is not an exception to this phenomenon. The educational sector especially, has been one of the worst-hit areas with many higher institutions within the country being unable to continue with their academic calendar for many months since early 2020.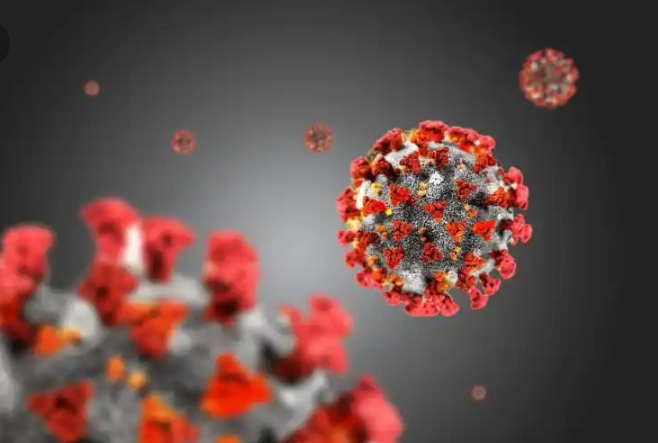 However, a few days ago, prior to the announcement that educational activities will further be held off until February 1st, students were overjoyed at the prospect of resumption on the 18th of January 2021. In a bid to arrive ahead of time and put things in place before resumption proper, many students arrived at their various institutions to clean their rooms. I am one of such students.
I have a photographic account of my experience upon seeing my room for the first time since February last year. On arrival at my hostel located around the outskirts of Ambrose Ali University, Edo state, I was shocked to find out just how badly things had gotten in my absence.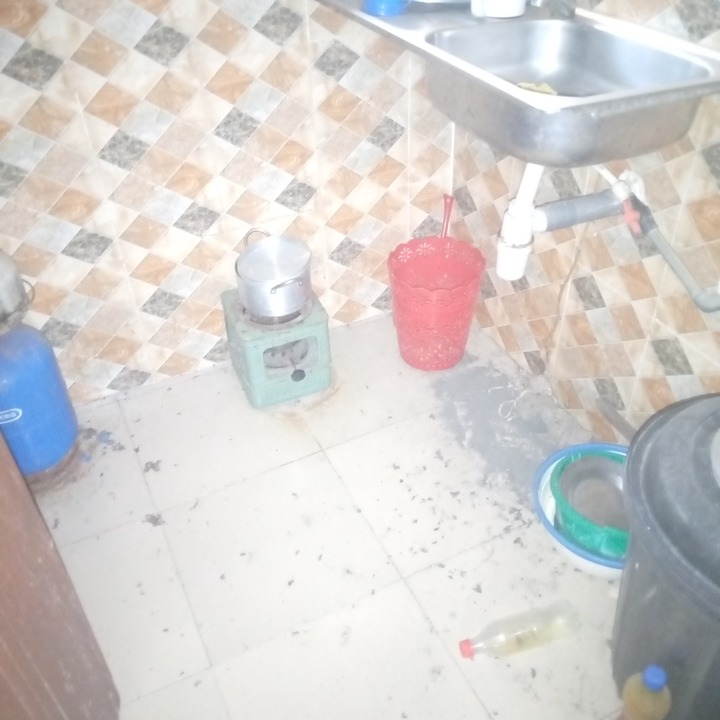 Sure, I didn't expect things to remain spick and span the way I left them, but the state of the place was beyond what I expected. For starters, upon the notion that the pandemic would quickly blow over and become a thing of the past, I had failed to use up or take my foodstuffs along with me on the long journey home. In my kitchen, I was greeted with the sight of my long-forgotten tuber of yam stretching its tendrils up to heaven.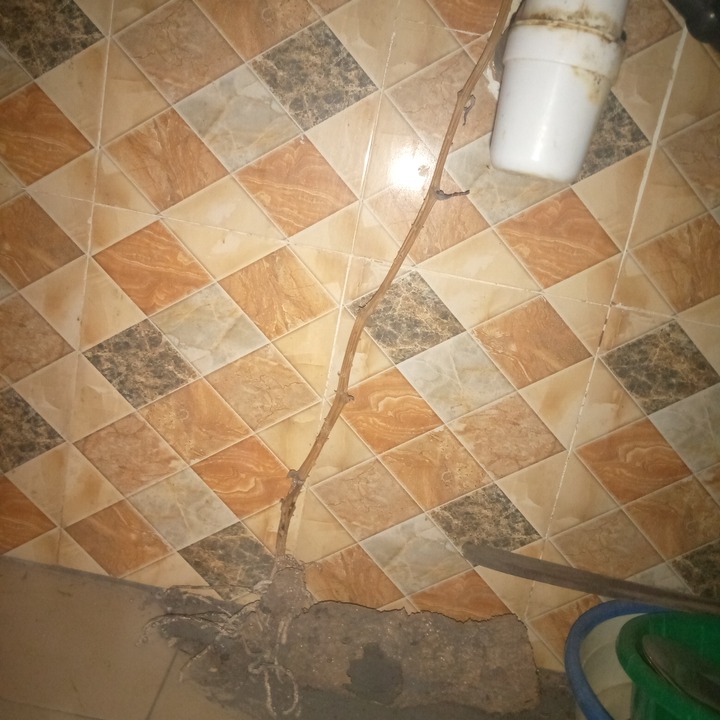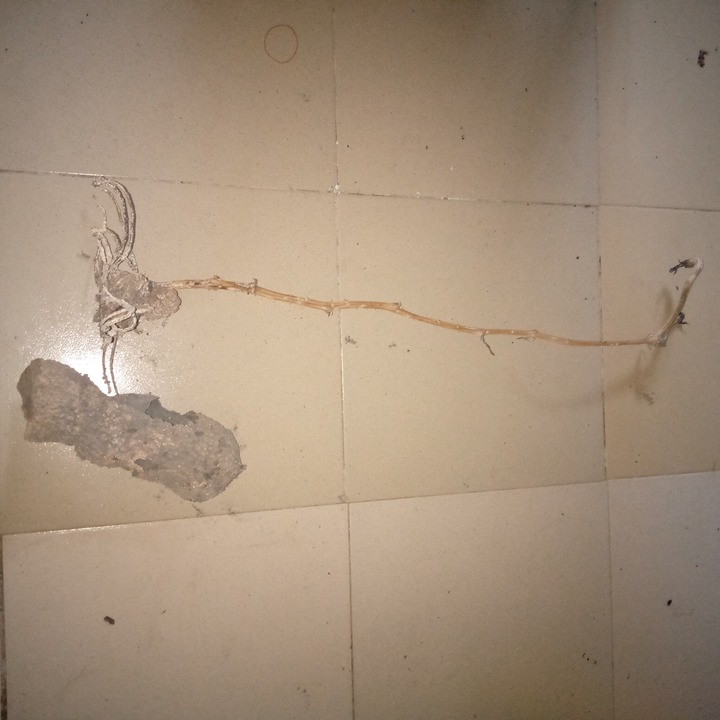 I had a feeling that, were it not for the lack of moisture coupled with insect infestation, I would have had a full-grown, healthy yam plant with extra yam tubers attached to it!
My half-full carton of noodles which I hoped would have somehow "survived" was alas, eaten full of holes by rats.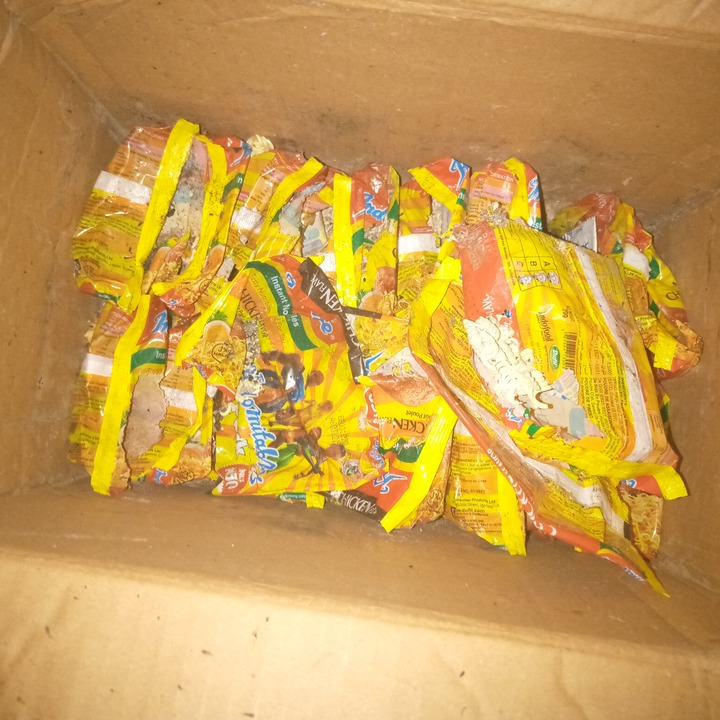 And that was when it hit me that the rest of my things had been in grave danger. Don't get me wrong, I had taken preventive measures against rats before leaving last year by sealing up every opening in the house, so I was left baffled as to how the rats got in. And then I found it. Unable to find a way in, the rats had gnawed their way through the plastic pipe below the porcelain basin in my bathroom!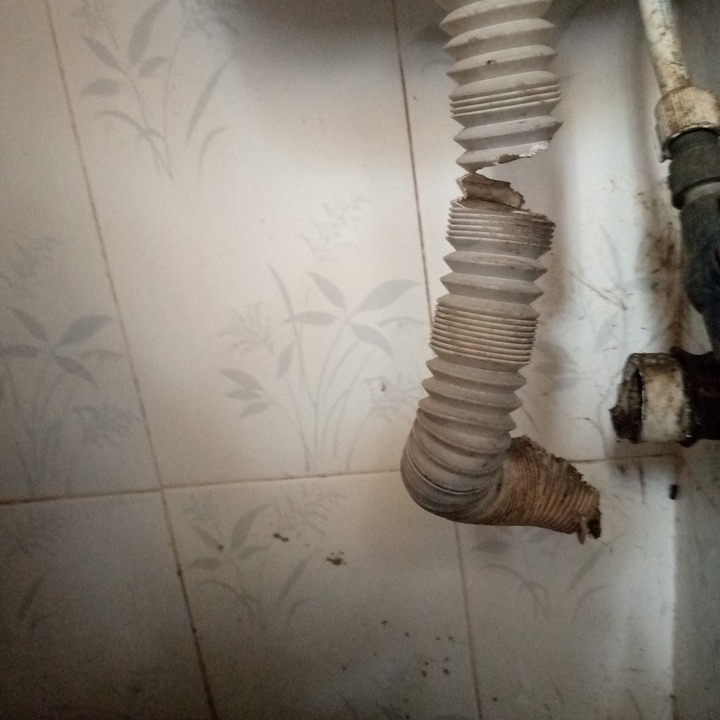 Panic ceased me at this point as I realised the depth of the trouble I was in. I immediately went to my wardrobe to inspect my clothes. Lo and behold, the rats hardly left anything untouched. They had close to a year to strategize and plan out their destruction and did not fail in executing their dastardly plans.
As a first instance of the rats' destruction on my wears, my sweater had one of its sleeves almost completely chewed up by them.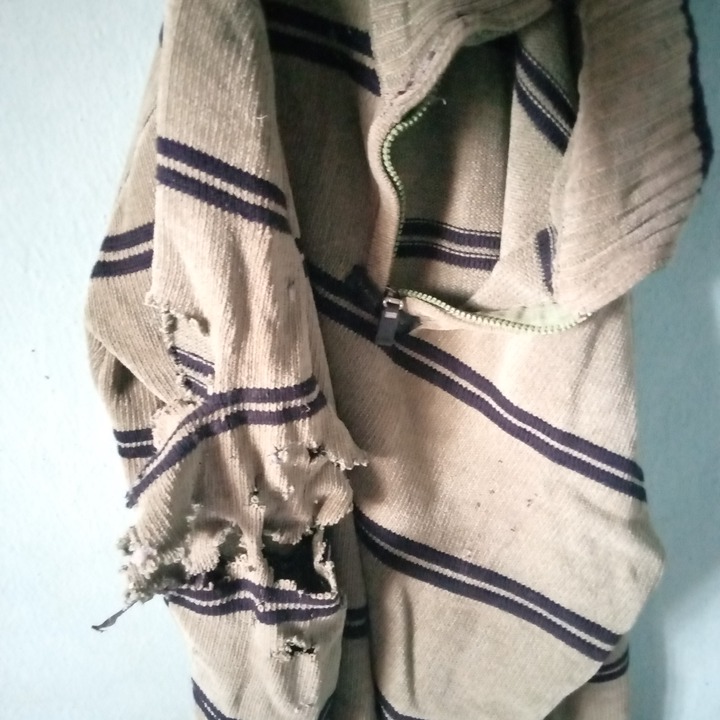 One of my shirts had its collar targeted which resulted in it being chewed up in various places.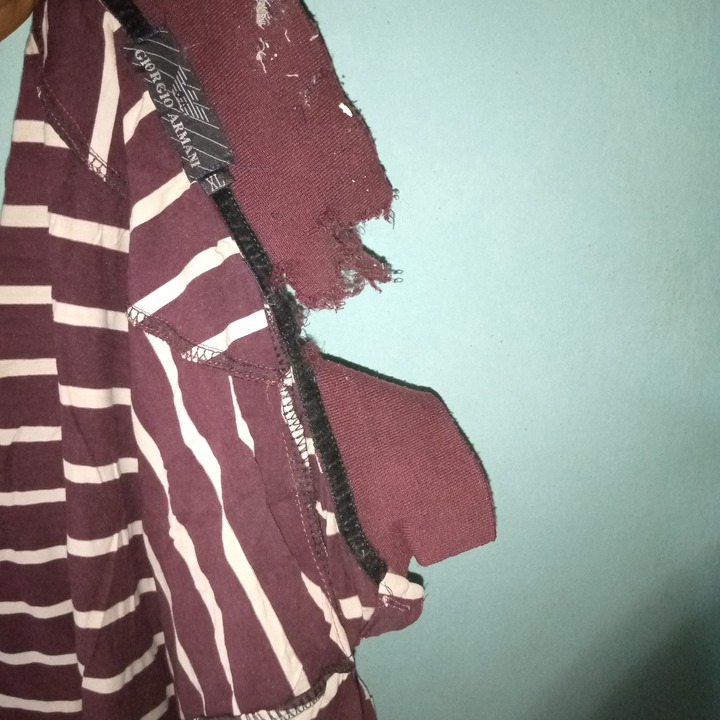 Another shirt had some slight alterations made to the sleeves by the bloody rats.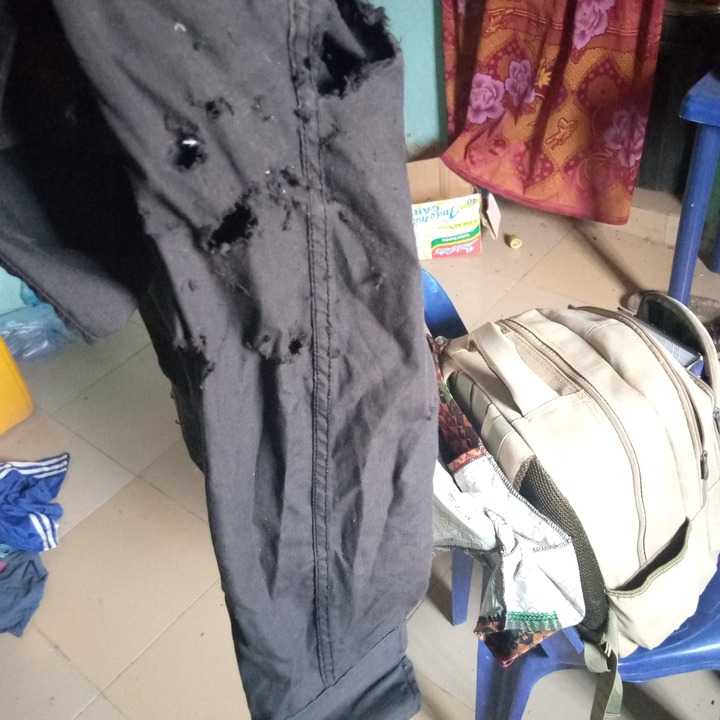 My favourite red hoodie got chewed up in the back, efficiently retiring it from life on the streets.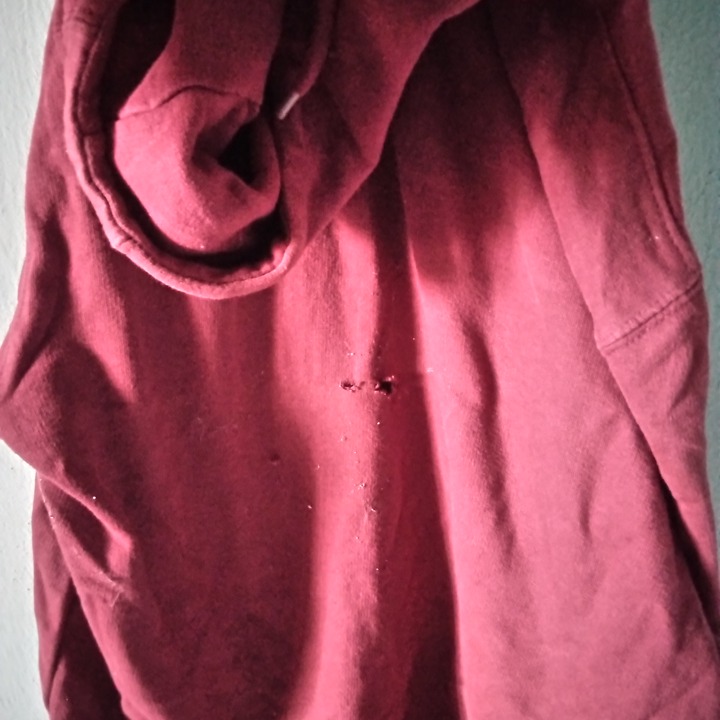 This particular shirt must have had a very appealing flavour to the rats, because they chewed and ate it up so badly that it looked more like a rag than a shirt.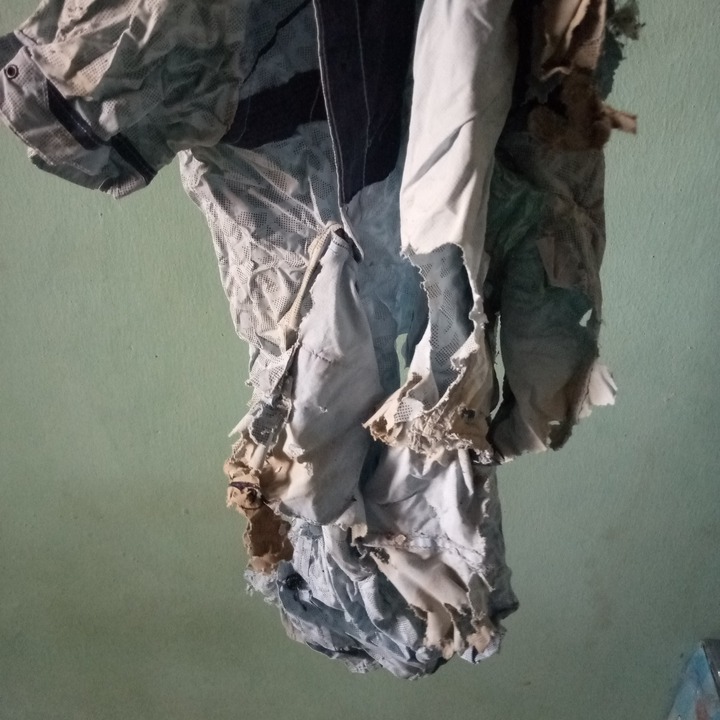 My immaculate white "barristers" long-sleeved shirt with double folds was also decommissioned. Not only was it chewed up, but it also got such a thorough defacement by rat faeces that nothing in this world would have been able to restore it.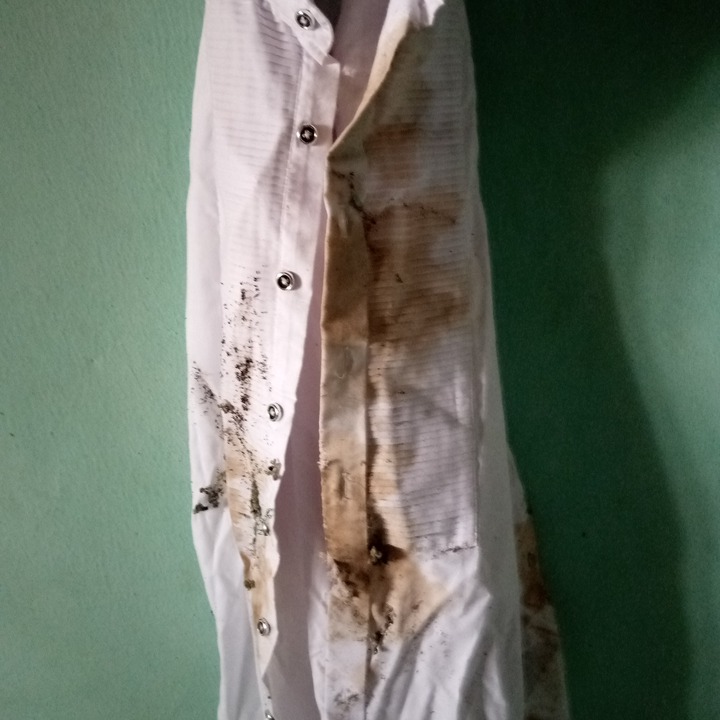 The image below is what was, once upon a time, a black silk tie.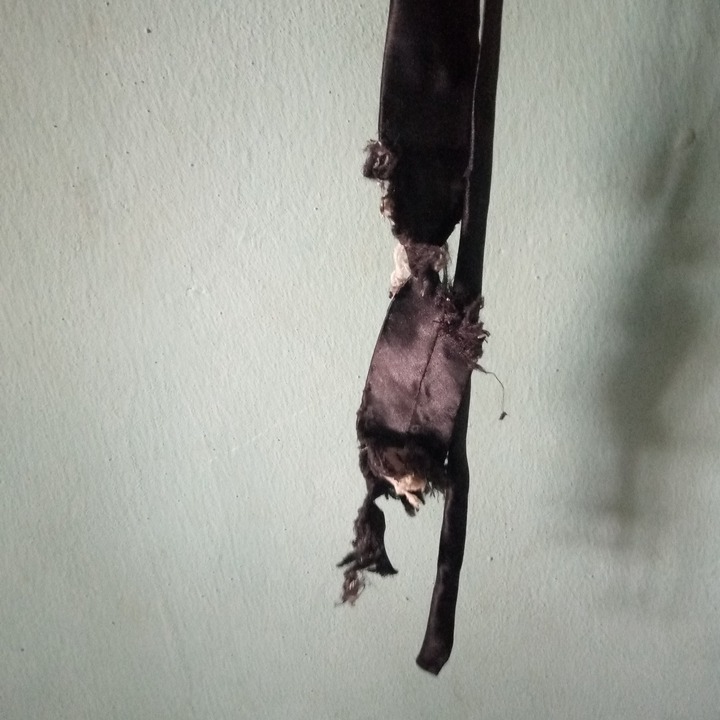 Were my trousers left untouched? Not a chance! Below are images of some of the damage done to my chinos and jeans: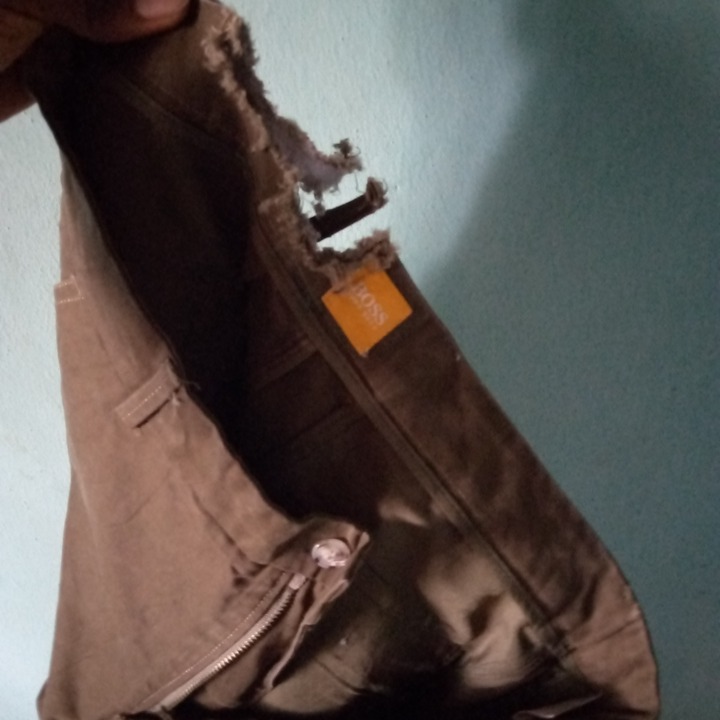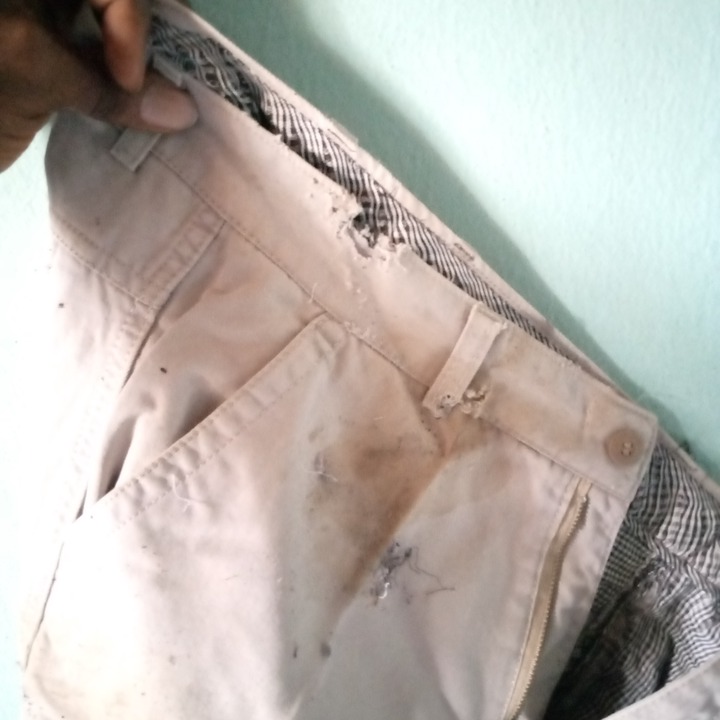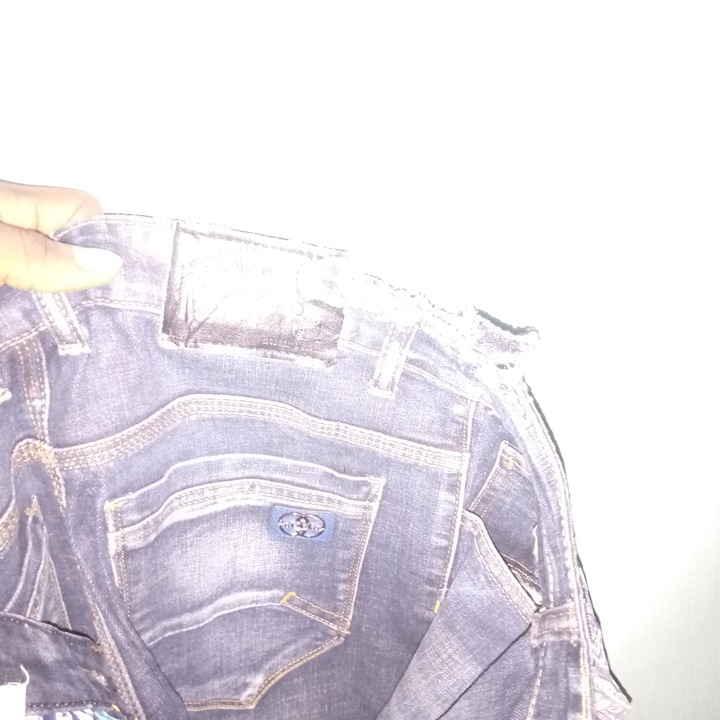 To make matters worse, I found one of the rats, but in my bid to find a suitable weapon to engage my furry foe in a fight to the death, it quickly made its getaway. In all, only the clothes I had put up on hangers were spared the rat onslaught. Everything else in my box and elsewhere fell to their destructive teeth.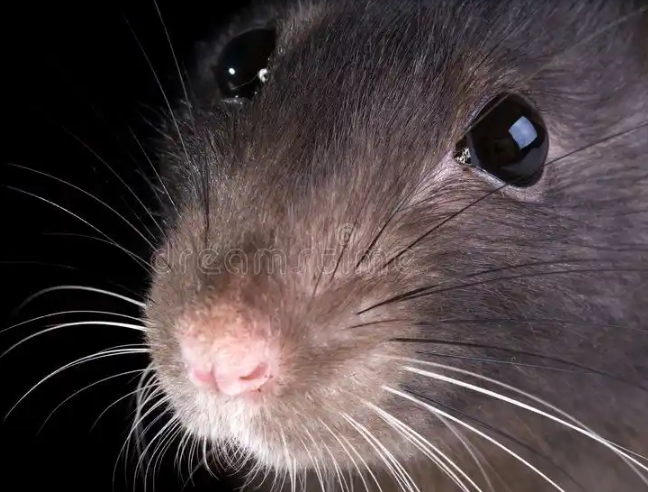 So, bitter and bemoaning the lose of my chance at revenge and also the thousands it would cost me to repair the damage done by the rats, I got down to cleaning the mess they left behind.
I'm a way, I feel I should be thankful that I only had a rat problem to contend with, as some of my colleagues even had their houses broken into and all their valuables carted away.
As a student, do you have any memorable experience of your return visit to your living quarters? Share your thoughts in the comments below and don't forget to LIKE, SHARE and click the FOLLOW button for more great content!
Content created and supplied by: FAIREX17 (via Opera News )