We all know that, since the Start of this Covid-19 Pandemic, alot of activities have been distorted due to the spread of the virus as so many preventive measures where outlined and one of those was the shutting down of major gathering.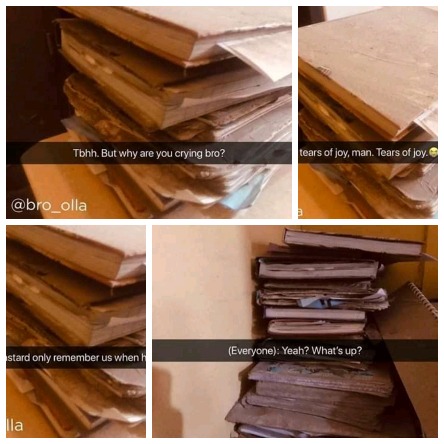 Schools where shut down as well and many academic activities where put on hold, leading to Student missing their textbooks and their textbooks also missing them as well.
Now exams are around the corner and a few student have decided to pay a visit to their private archive where their own books can be found, majority of those who have been engaged in one trade or the other are also not left out.
Now if these text books cloud talk, this might be what they will be talking about as student finally remembers them.
Sit back Relax and enjoy. also don't laugh out too loud.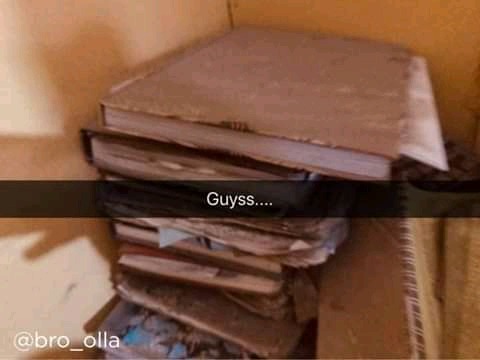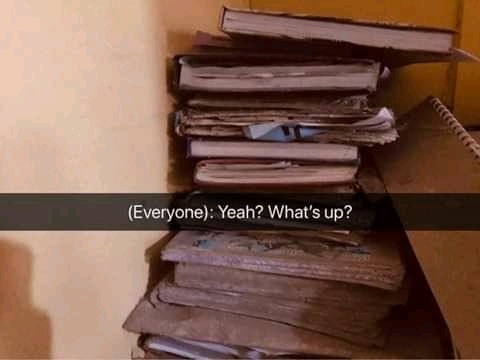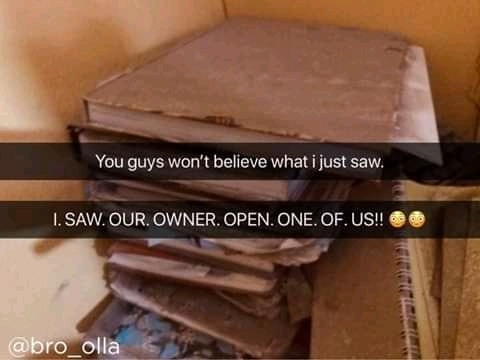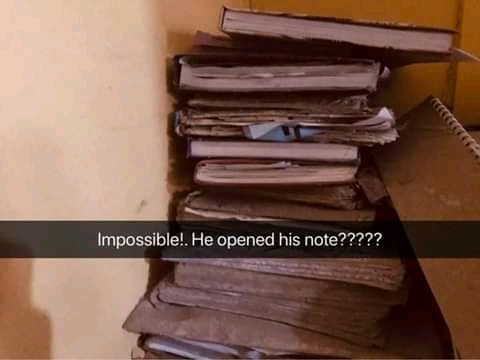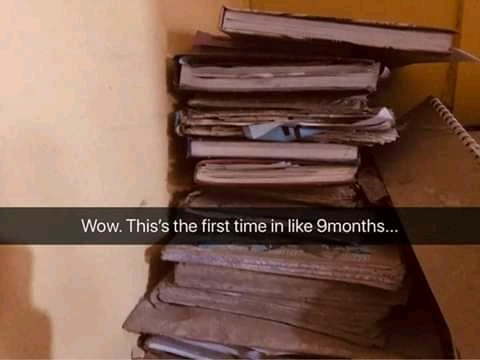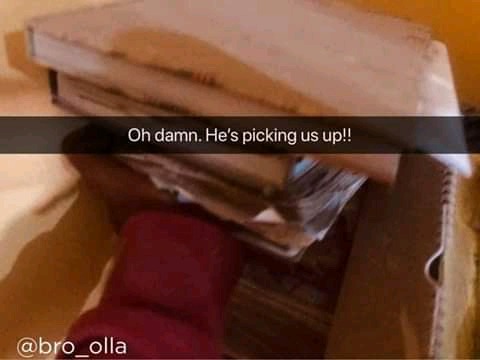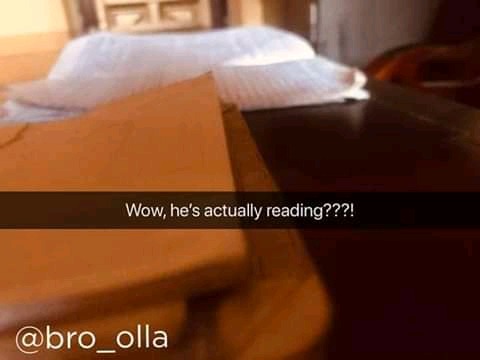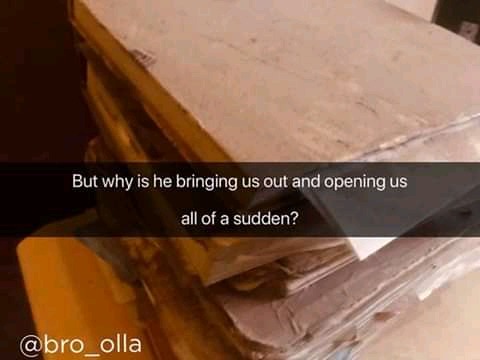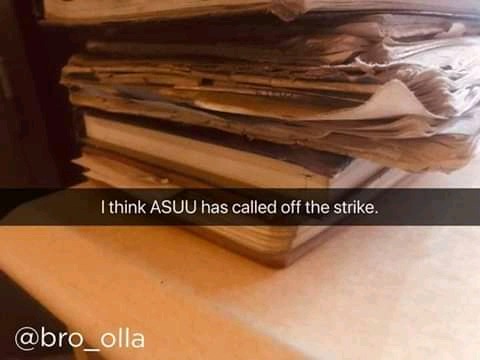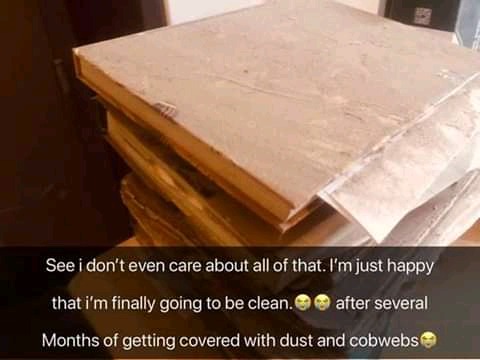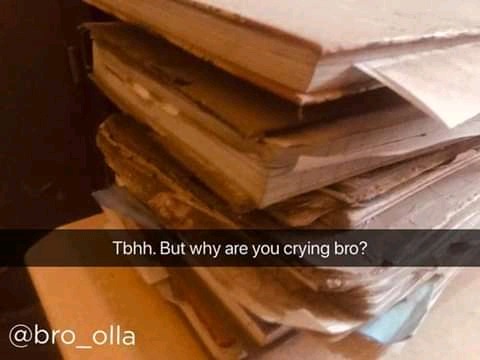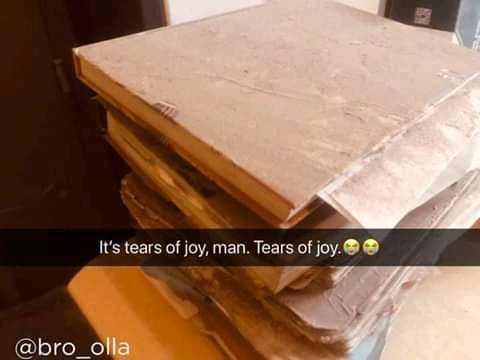 Are you a student, How dusty was your note book as well as text and handouts when you finally decided to glimpse through it one more time.
Content created and supplied by: Ehido_corner (via Opera News )