See Photos of the secondary school where students sit on the floor to write exams.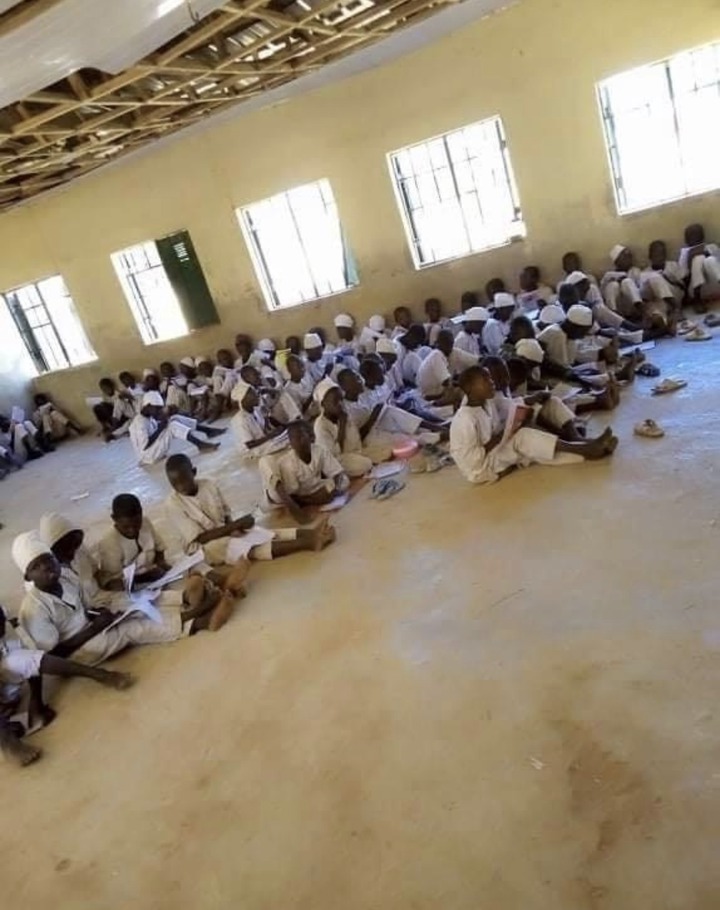 We are in a civilized country where things should be done in a civilized way.
See photos of Government Junior secondary school Ajingi, Kano state while writing their exams. Touching right?. Students are not supposed to be seeing this way. I know most of them their parents are not capable of taking them to a better school but at least with the little they can afford it shouldn't be in the worst condition.
Seeing things like this could get one depressed. As much as we hope for a better country, we also hope for better schools. Of course hoping for a better country also includes schools. If student pass through this kind of stress to study I don't know how they will be able to learn to their understanding. Being comfortable alone aids learning. Being comfortable includes a good and conducive environment, having good classes. But you could take a look at this school.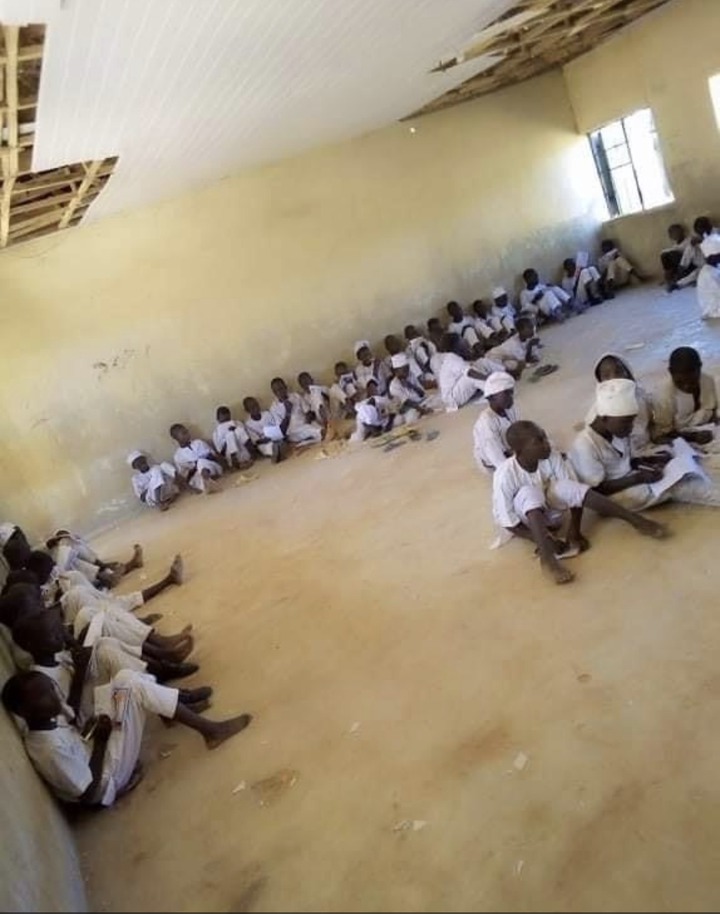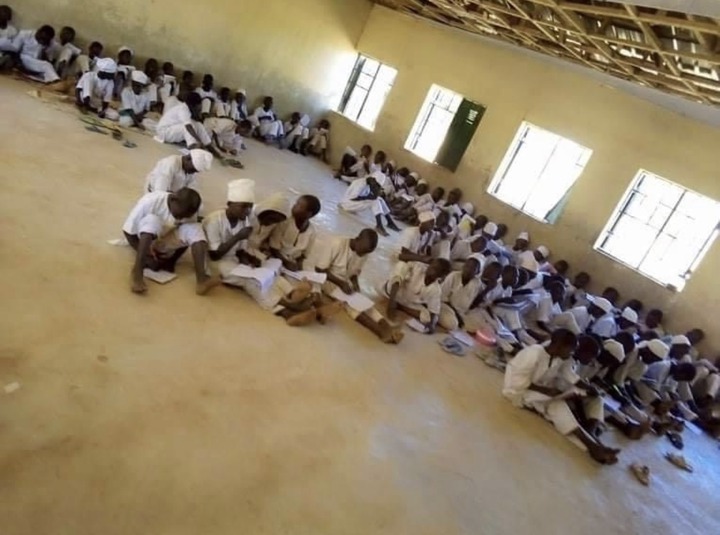 Please share for others to see and don't forget to follow me for more updates.
Content created and supplied by: SirVicNews (via Opera News )