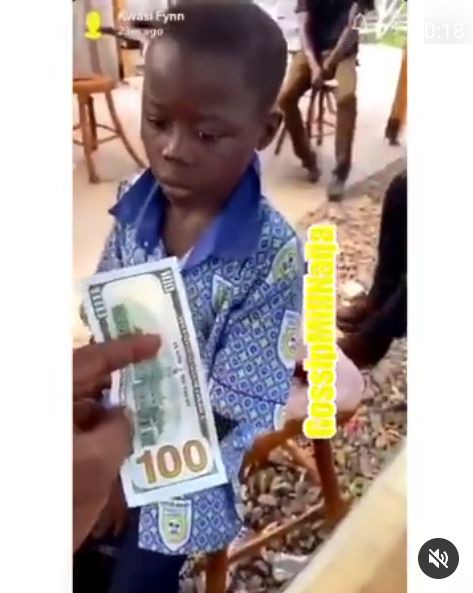 This story is about a little boy who is in primary school and a man who was ready to give the little boy a hundred dollars ($100) if he gets the question he will ask him, but the answer the little boy gave was mind-blowing.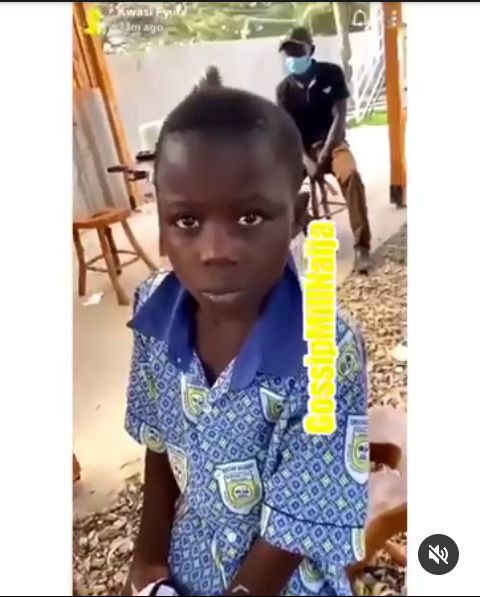 Education, they say is the key, and going to school doesn't mean you have made it in life. Some people have not gone to school but they have succeeded and still succeeding. But it's important to go to school, learn and acquire knowledge. Some children are ready to learn but they don't have good teachers to guide them and some children are not ready to learn but they have good teachers. In this case of this boy who failed the question that could have given him $100, who will you blame?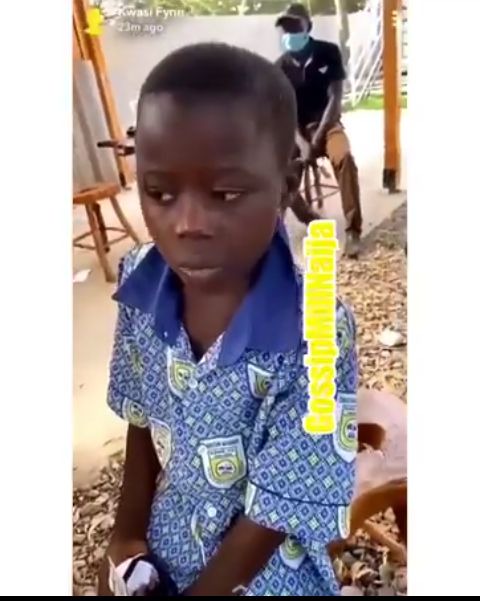 The video below shows how the money was handed over to the boy if he gets the question correctly, the money will be given to him. The man asked the little boy, zero plus zero (0 + 0)
The little boy became confused at first but the man kept asking him the same question and then, the boy finally said the answer.
What the boy said brought funny and interesting reactions from people who his demonstration. See how people reacted below 👇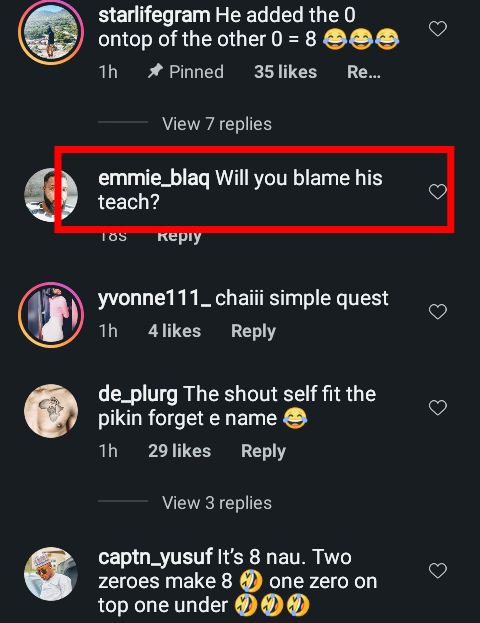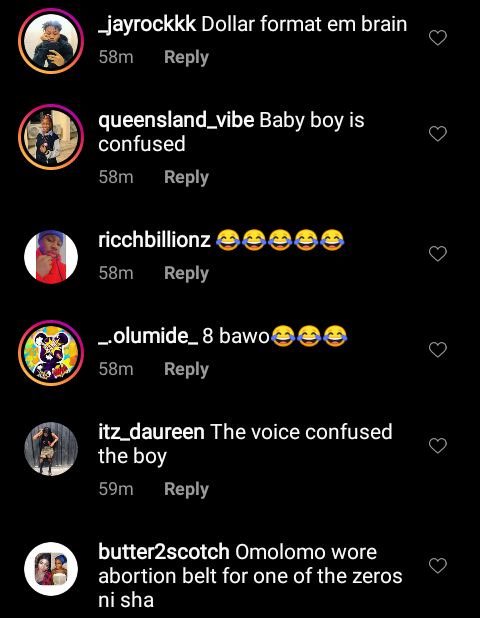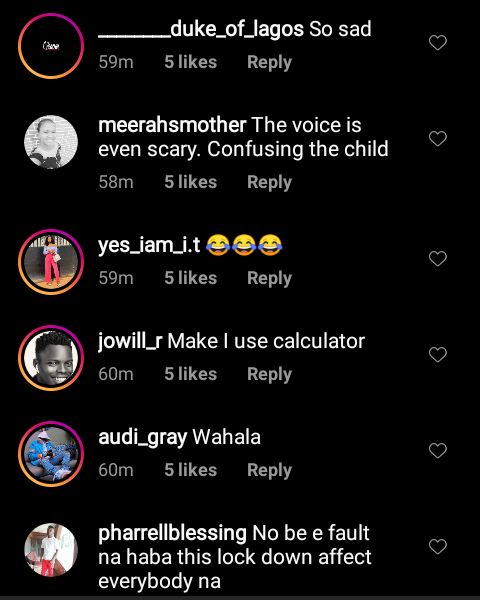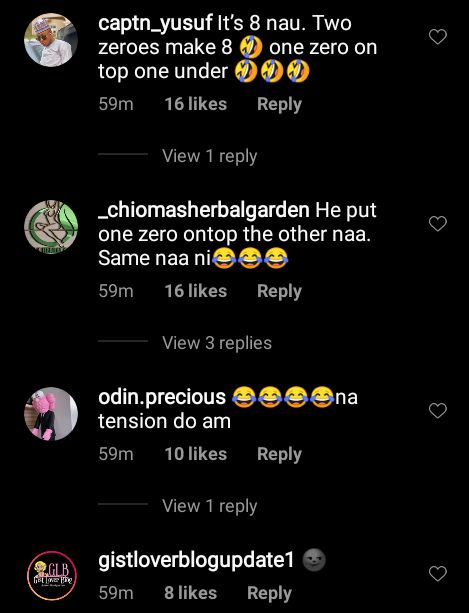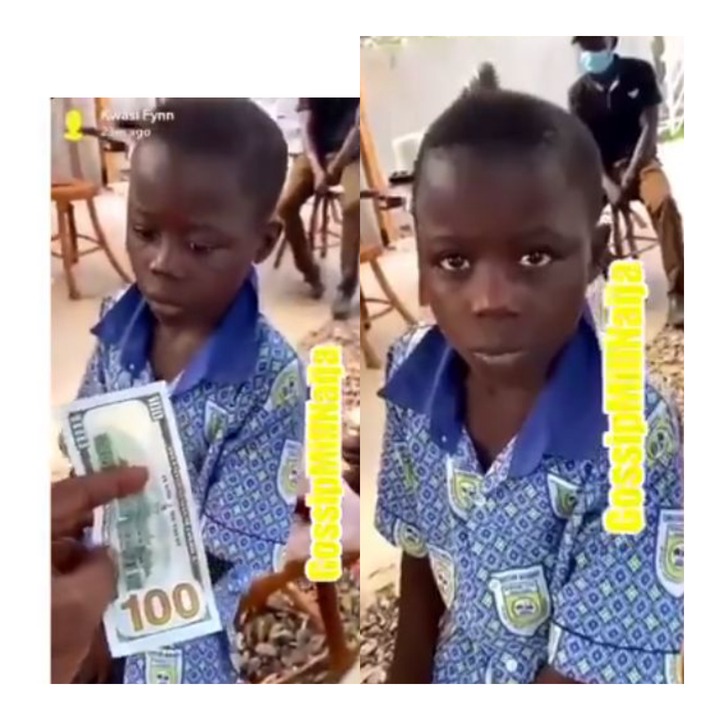 The answer the boy gave was hilarious to an extent and I know that we have been in that same position before that was why some persons reacted in a very way.
According to the little boy, the answer to that is Eight (8)
So will you blame his school or his teachers?
Let's have your thoughts in this regard, thank you.
Please, press and hold on the link below to watch the video 👇
https://www.instagram.com/p/CLErIMilRff/?igshid=h1r0wezzuxhm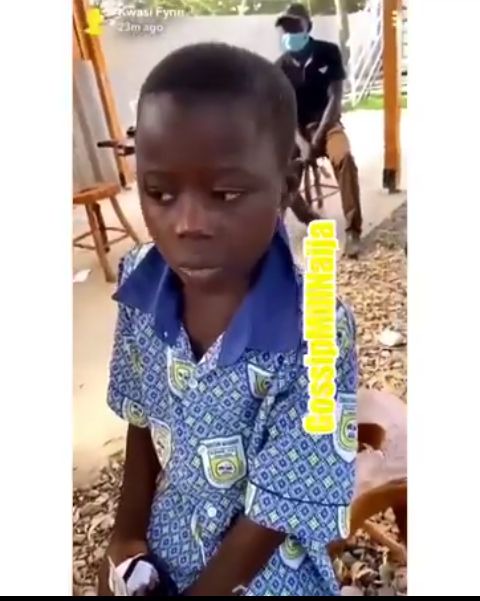 Photo Credit: Instagram.
Content created and supplied by: Honey_Borny (via Opera News )