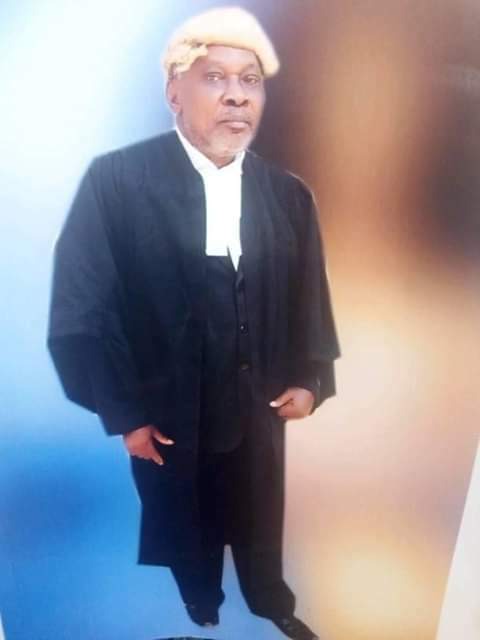 Barr. Isaac Ochenehi hails from Obgadibo Local government area of Benue state. Born into a very humble background, his father was a farmer who had three wives and his mother was a house wife.
Growing up as the first child with many siblings, his father wanted him to become a farmer like him hence he was sent to farm for the Yorubas in a place called "Ikale". He started off as a farmer at a very young age. This was before the white men visited his village.
His mother, although uneducated herself wanted her son to be educated. She convinced her husband into enrolling him in the primary school built by the white men.
This was how he started going to school with a few of his friends. At the time, education was seen as a waste of time and resources hence a lot of his extended family questioned his parents for allowing their first child attend school.
After his primary education, his father felt that since he was now able to write letters and communicate in English, he could focus fully on farming.
However, his mother wanted him to continue his education therefore he had to leave the village to look for a job to train himself in school.
He was enrolled into the Nigerian police force from where he decided to study vigorously for his external GCE at home. He passed his exams. Subsequently, he gained admission to study Law at the prestigious university of Jos. 
He was already married to mrs. Paulina Ochenehi when he gained admission into the university to study law. He had seven children at the time. He graduated five years later and attended his law school at Nigerian Law school, Buari campus.
He later retired from police service as an Assistant superintendent of police. He was blessed with nine children- one medical doctor, one Lawyer, one pharmacy student, one medical student, an accountant, a grammarian and others married abroad. Not all superheroes wear cape!
Content created and supplied by: Pharmpretty (via Opera News )