The Nigerian Tribune posted a news of a 50 year old Kwara State School Pupil on their Twitter page this morning.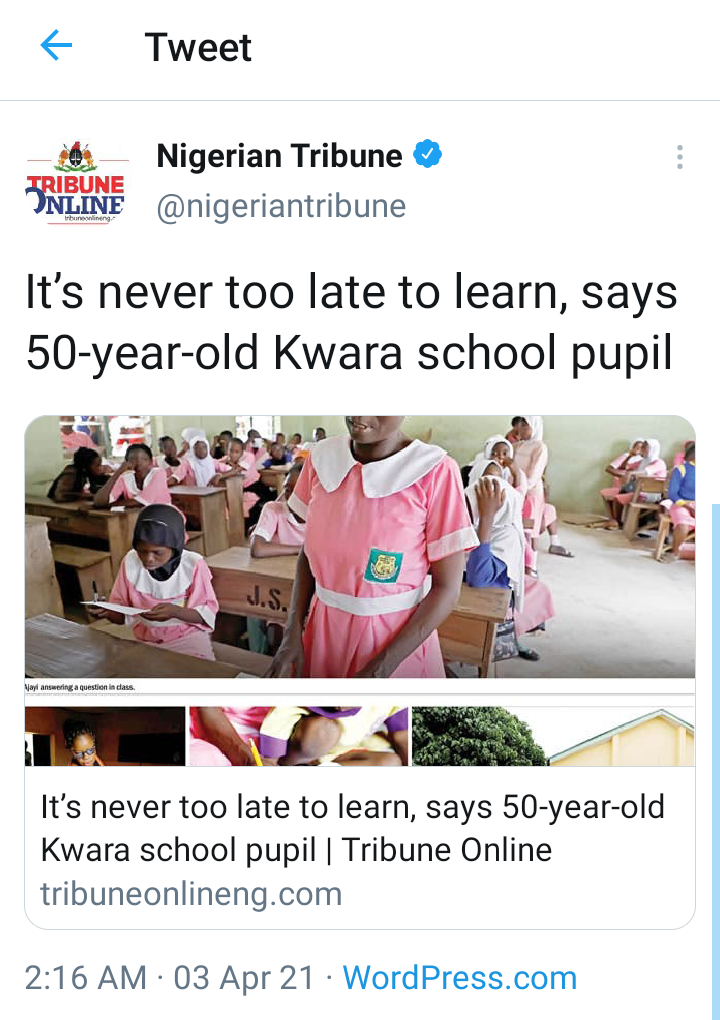 This news might sound weird to some people because of the age of the woman, but however, the 50 year old woman affirmed that she is not ashamed to wear school uniform at her age.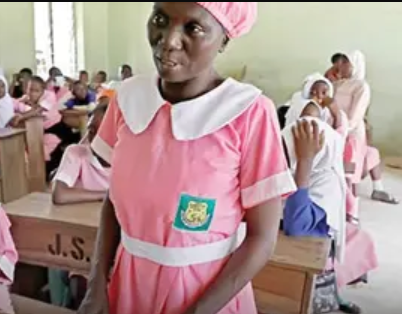 According to the news that was posted, the name on the 50 year old woman is Shade Ajayi and she deals with making of bags and purses.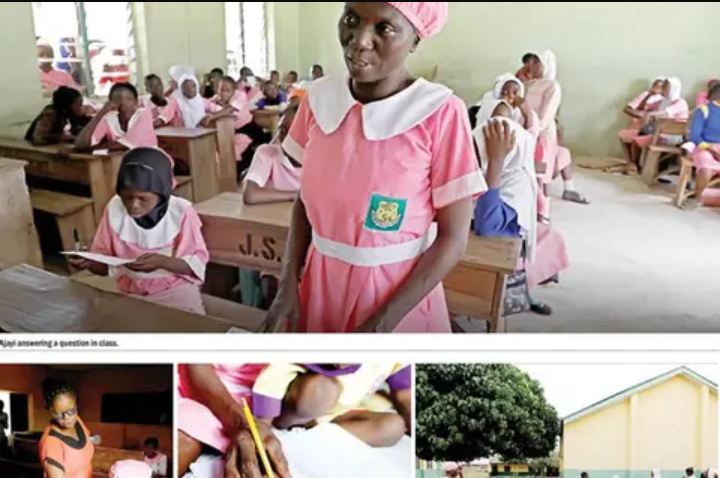 The news also reported that this 50 year old woman has always wanted to go to school but was not opportuned. Which makes her to decide to go back to school now that she has the opportunity. And even though she is old and also in the same class with student that are young enough to be her grandchildren, the woman proudly affirmed that she is not ashamed to go to school at her age.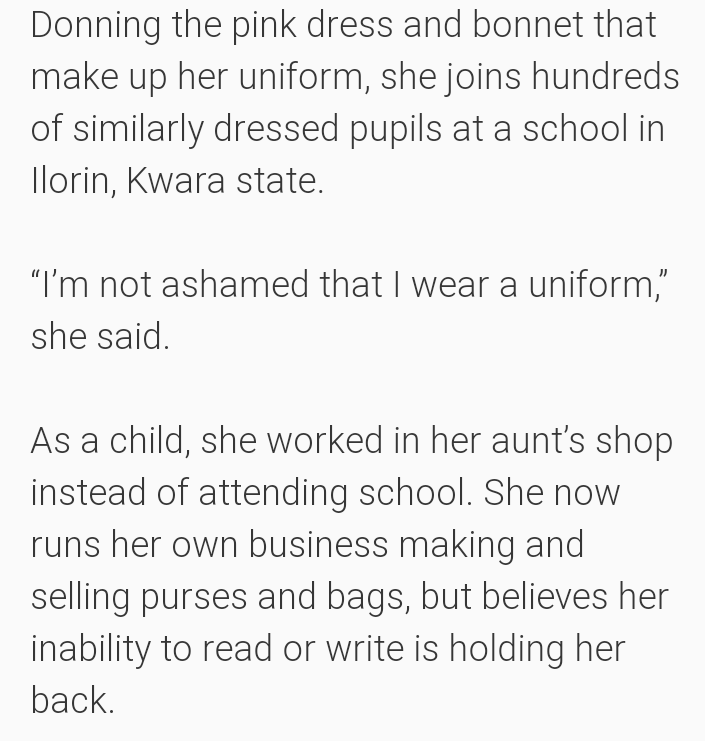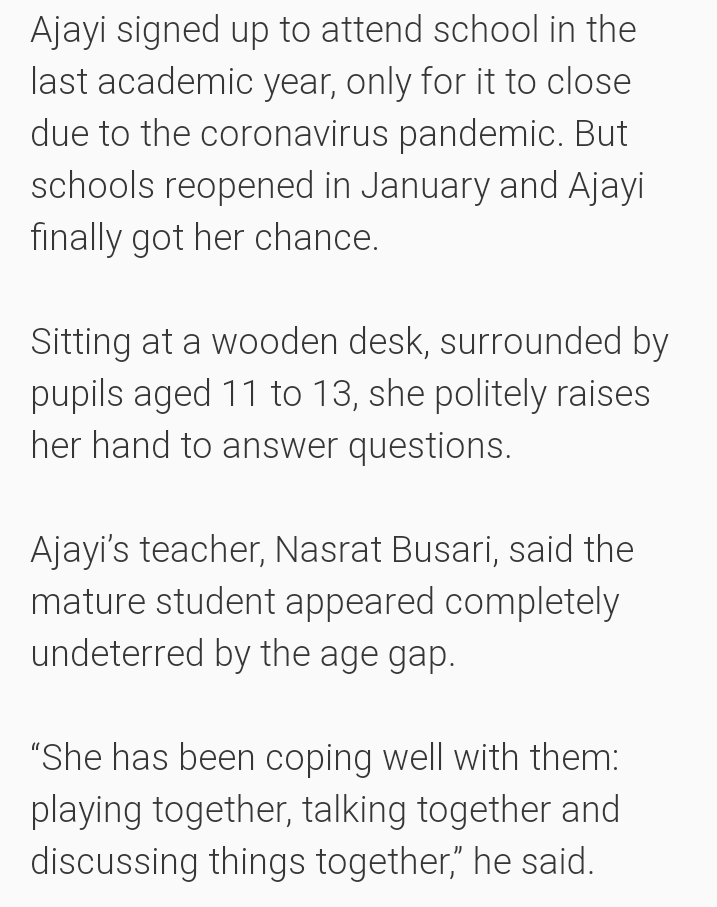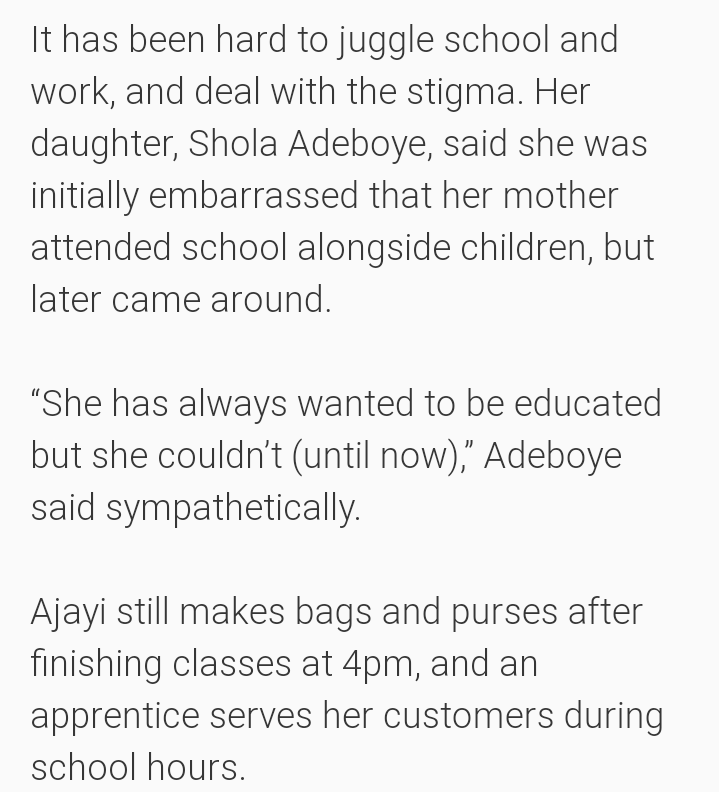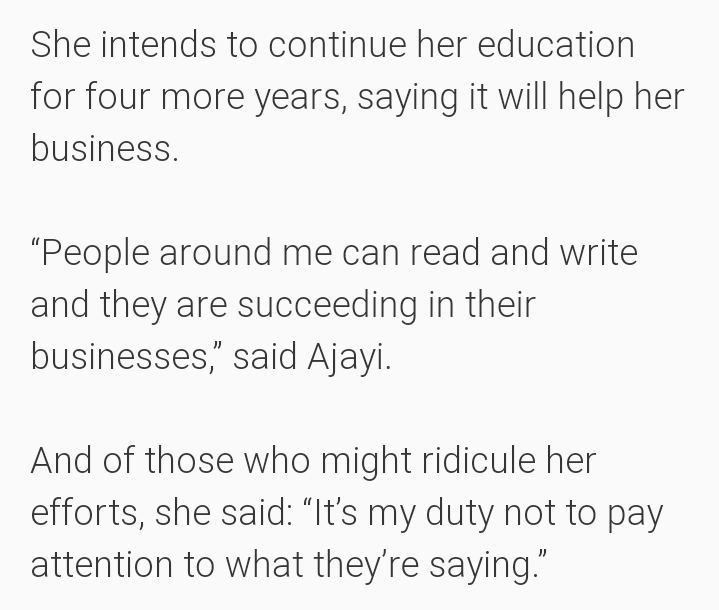 Photo Credit: Twitter; @nigeriantribune
Content created and supplied by: MhizzEliza (via Opera News )