Dr Dipo Awojide, a Senior Lecturer in Strategy at Nottingham Business School (UK) and a renowned Careers and Personal Development Coach has made a statement that got many reactions after he said this: "Grades don't matter" until you graduate and realise that Access Bank, UBA, Zenith Bank, KPMG, Deloitte, Stanbic IBTC, Dangote PLC and MTN all scout for first class and second class upper graduates."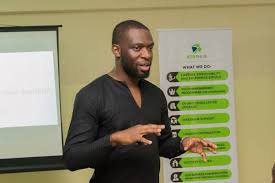 While what he said is the truth and he said that to make people in school work hard, a lot of people who reacted to that tweet argued it was rather demoralising for the many who did not graduate with such results.
@dream_smooches said: "Anytime I see a tweet like this I get depressed all over again because I'm trying to make a 2:1 but school is frustrating me, exams and record made mistakes and it was never corrected."
Some others who claimed to have graduated with good grades also pointed out that having the best result in school does not translate to instant success.
@OfficialSamkayz said: "I have a first class friend who we graduated from the same Computer Science but can't write simple Objects Oriented Programming without reading it from book. He's still looking for entry role in Software Development while we the Olodos are already a Senior Software Engineer."
@ben_fortune2020 said: "Your case is just one in thousands. So many graduates who made good grades are out there hustling. We begin to wonder why we're so disadvantaged in this part of the world. I pray we get out of this mess someday, somehow."
For me, the lesson from all these tweets is that good grades still matters because there is more opportunities. However, that does not mean that graduates with lower grades won't succeed. What ensures success is the knowledge and skills one aquired while in school and after school.
@isaiahebere said: "Let me make it clear that I am not making a complacency for any young person in school not to strive to have good grades. I had good grades in my first degree and postgraduate. But what opened doors for me was the skills I intentionally developed while I'm in school."
Here are screenshots of more reactions to Dipo's tweet.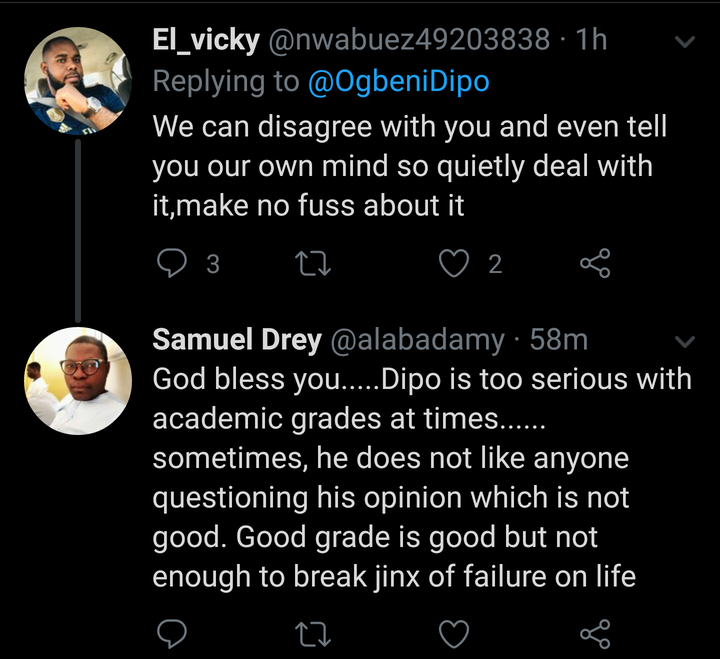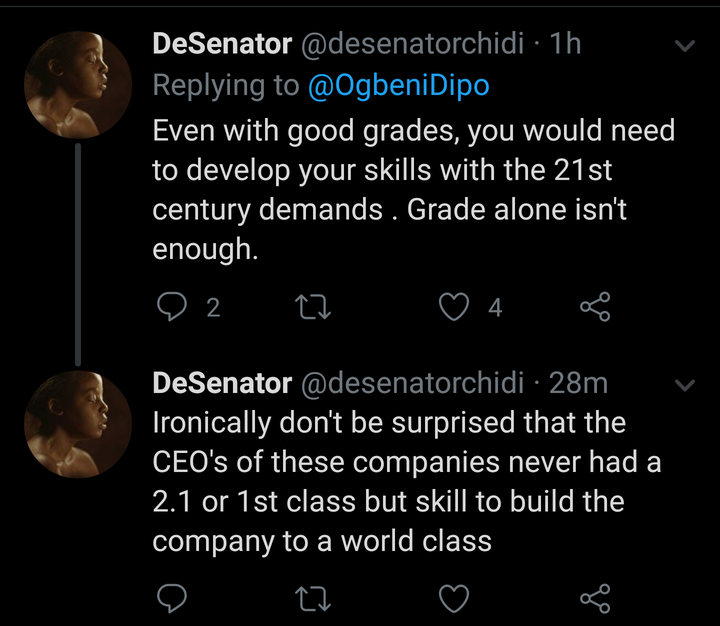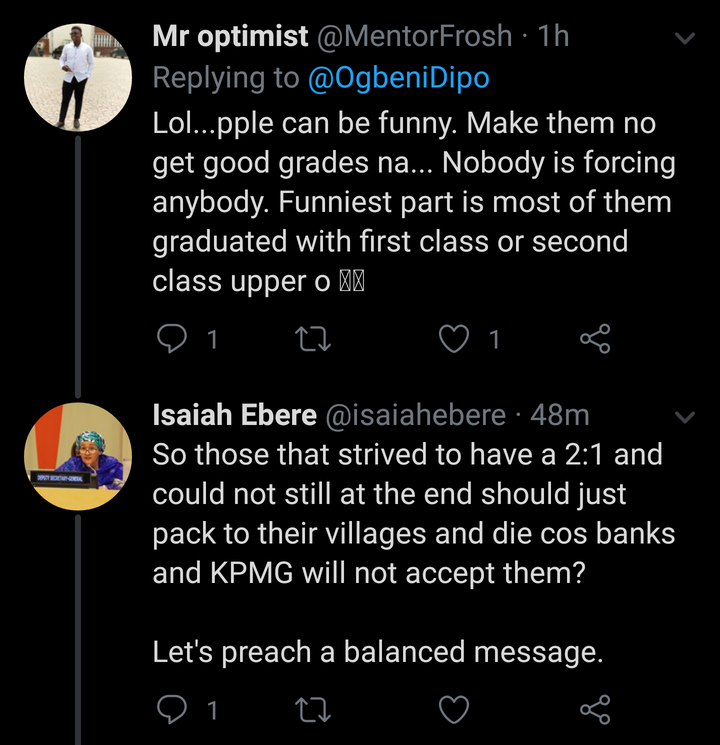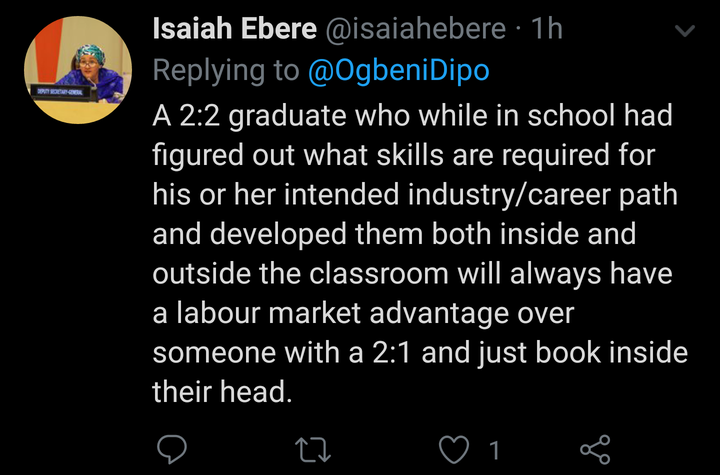 What is your take on this?
Content created and supplied by: TesscoNews (via Opera News )