Owan West Goes Wild As Ihonvbere Empowers Constituents With More Educational Materials(Photos)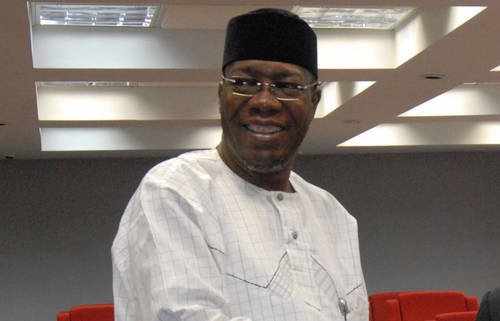 Education is one of the most influential things in life. It allows us to find the significance behind everything and helps improve lives in a massive way.
Nelson Mandela defined Education as a great engine of personal development, "It is through education that the daughter of a peasant can become a doctor, that the son of a mineworker can become the head of the mine, that a child of farm workers can become the president of a great nation."
The member representing Owan Federal Constituency at the National Assembly,Hon. Prof. Julius O. Ihonvbere OON has once again shown his desire to EDUCATE his constituents in tandem with the 21st-century standard of learning.
The amiable Federal Lawmaker who has a penchant for investing in the educational pursuit of his constituents has carried out the distribution of more instructional materials to schools in Owan West Local Government Area of Edo State.
Prof Ihonvbere is currently equipping schools in his constituency with the necessary learning tools, equipment, textbooks, and other materials needed to aid the smooth learning of his constituents.
So Uzebba Grammar School was not left out as the school received over 100 Chairs and Tables, 1,000 Mathematics textbooks and Workbooks, including graph books for Secondary School, 1,000 English textbooks 3,050 Notebooks for students, two Science tools box.
Meanwhile, Uzebba Grammar School is the 15th school to have received educational material from the Federal Lawmaker.
Both Owan West and East Local Government Areas have continued to enjoy educational facilities inclusive of constructions of classrooms to the provision of recreational facilities amongst other pressing needs necessitated to facilitate a good learning process of constituents.
Residents of Owan Federal Constituents have their appreciation for the sustained developmental strides of Prof Julius Ihonvbere.
See pictures of distributed materials below...
Content created and supplied by: EdoFocus (via Opera News )