Opinion: Why Examination Malpractice Is A Sin Or An Opportunity To A Students
Maybe is a self made law or a doctrine or a law that we created and modified for ourselves base on this common criminal activities said by the educational committees, committed by almost ninety-five percent of everyone who passed through an education-line (as a student) neither during their higher institution or secondary school level.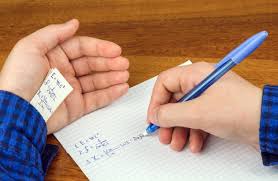 There is a particular lesson that I would like everyone to benefit from today as you are lucky to be among, those who are reading this article which serves as a general perspective or contribution from anyone to this post.
In this article I am going to use myself as an example for being a victim from this question during my years in high school, I pleaded with you to read this with all your mind and don't allow anything to disturb you because you are going to contribute your own views on this.
I'm currently running 19years old from Ire-Ekiti but base, and school in Ikere-Ekiti, Ekiti State. I graduated from 0-level institutions in 2019.
It was like magic when I was chosen as a fellowship vice president during my era in high school, then I was in junior secondary school class 3 because I got repeated for failing mathematics it was a sad day and moment for me as a special day in my life that I can never forget.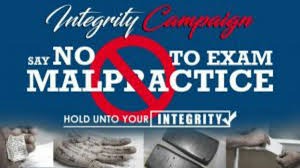 I think to the extent that this is the end of my journey as someone to make it through an education finally I took it as fate, due to an extent that I did not expect such thing to happen to me.
As the time goes on, the vice-president post of office to all secondary school students world wide around my town was given to me also, during my final examination (WAEC) in school I decided not to neither discuss or cheat with and during the exam period.
This is not my fault, all because I see this as something that how can a whole me (pastor) who preached to others base on these things on the assembly ground to other my fellows and my juniors.
I wrote everything I read off hand and know down by the time the results will be released I could not make up to five credits, due to the shy I took myself in both with (Neco) all other my friend who made it then but through cheating.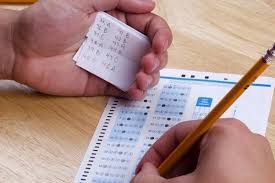 After my examination, I decided to register for (NABTEB) in which those are very tedious despite the fact that I burnt the midnight oil. I make use of the answers given to me truly I made up my results in the help of cheating.
Because I think none of my class mate is here and we all came from different towns and houses to sat for the exams.
I know so many people are facing as similar to my during their school life, most especially those who are chosen as the fellowship leaders that make it difficult for them to involve in such habit. Because they might be mock by their unbelief colleagues.
My question is, can we call it a sin if someone cheat during an examination period or an opportunity to help yourself?
Source: PoliticalNewsUpdates (via Opera News )