With so much joy and happiness filled all over the internet–across various social media platforms by the recent graduating student from various schools.
Despite the hurdles that happened during the year 2020; the outbreak of the covid-19 and other activities such as the "End Sars protest" which has prevented a lot of activities from taking place during that period. One of the setbacks was the effect it had on students, preventing them from proceeding with their academic activities. But thank God it's now in the past.
Some students who have finally written their final papers, with joy in their hearts feel it is worth celebrating, some took up their various social media platforms to share the joy with friends, family and thanking God for making them a witness to this day.
Among the celebrant is a student of Federal Polytechnic Auchi, Edo state, and also who was a victim of the 2020 "End Sars protest" held in Auchi, Edo state. The young man was shot on his leg by a stray bullet from one of the army officers who were deployed to Auchi during the End Sars peaceful protest. This was what led to his amputated leg.
But all Glory be to God almighty. For he is now a graduate.
A picture of him has surfaced all over the internet showing a beautiful smile on his face after his final papers. And also, showing him happily participating in the signing-out activities.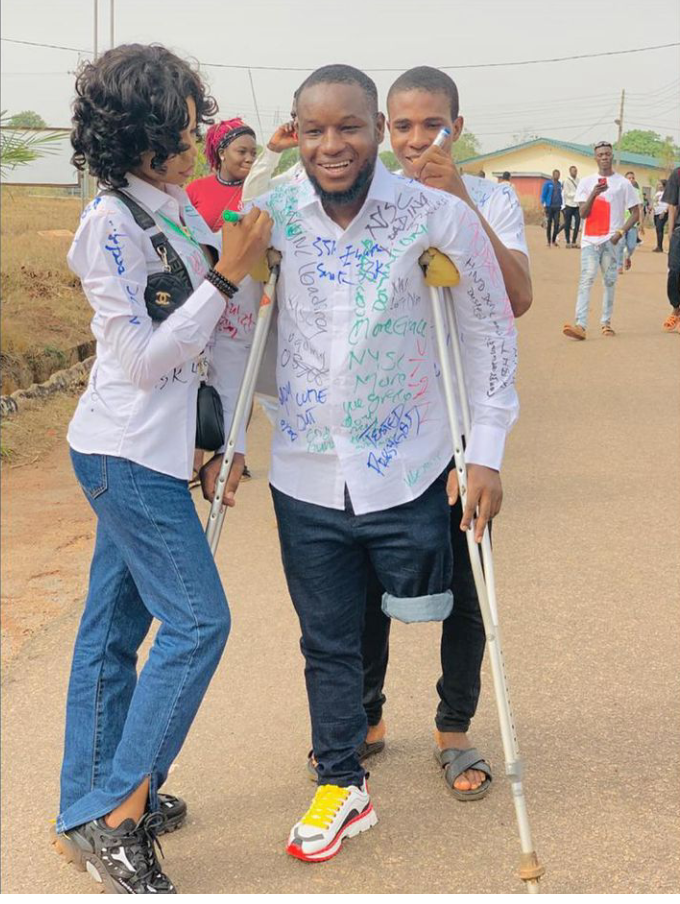 As you can see a photo of a male and female writing on his white shirt.
Below, is a post from Instagram (@iamamedu)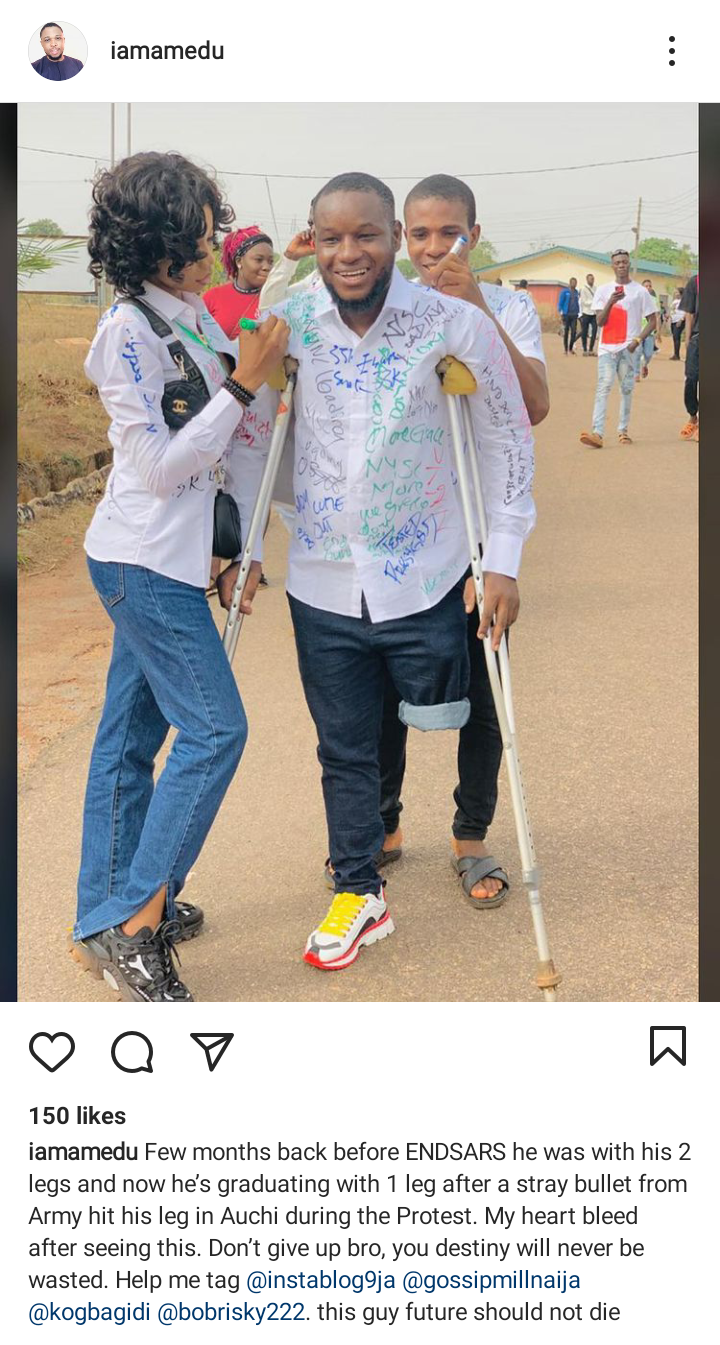 Some screenshots from the comment section :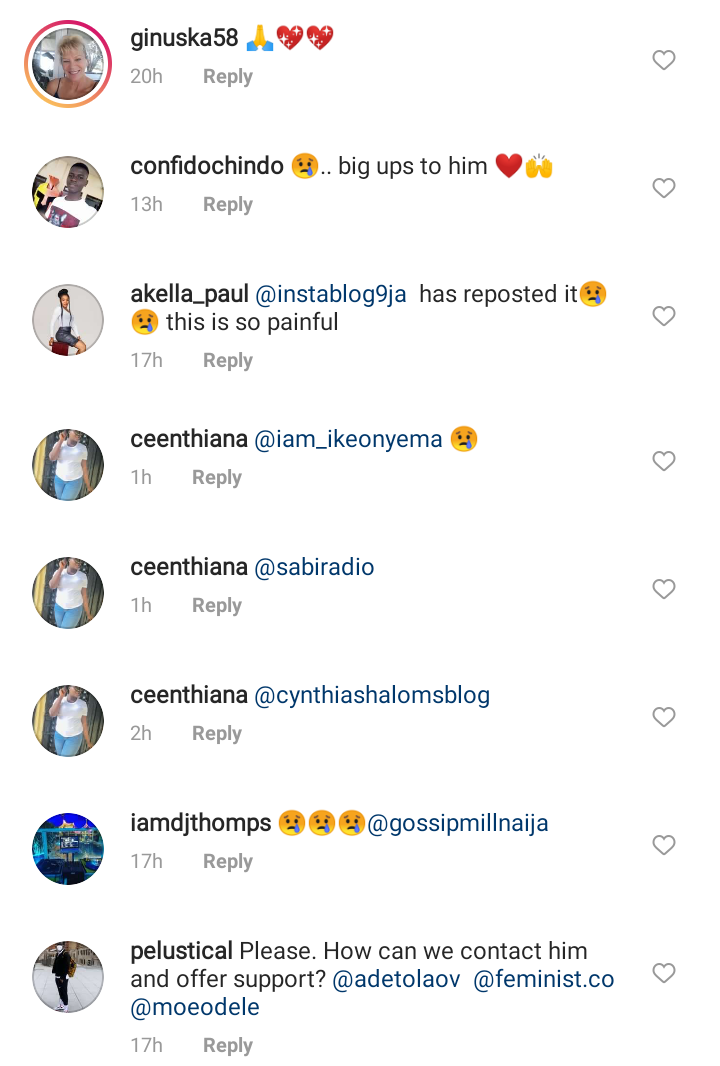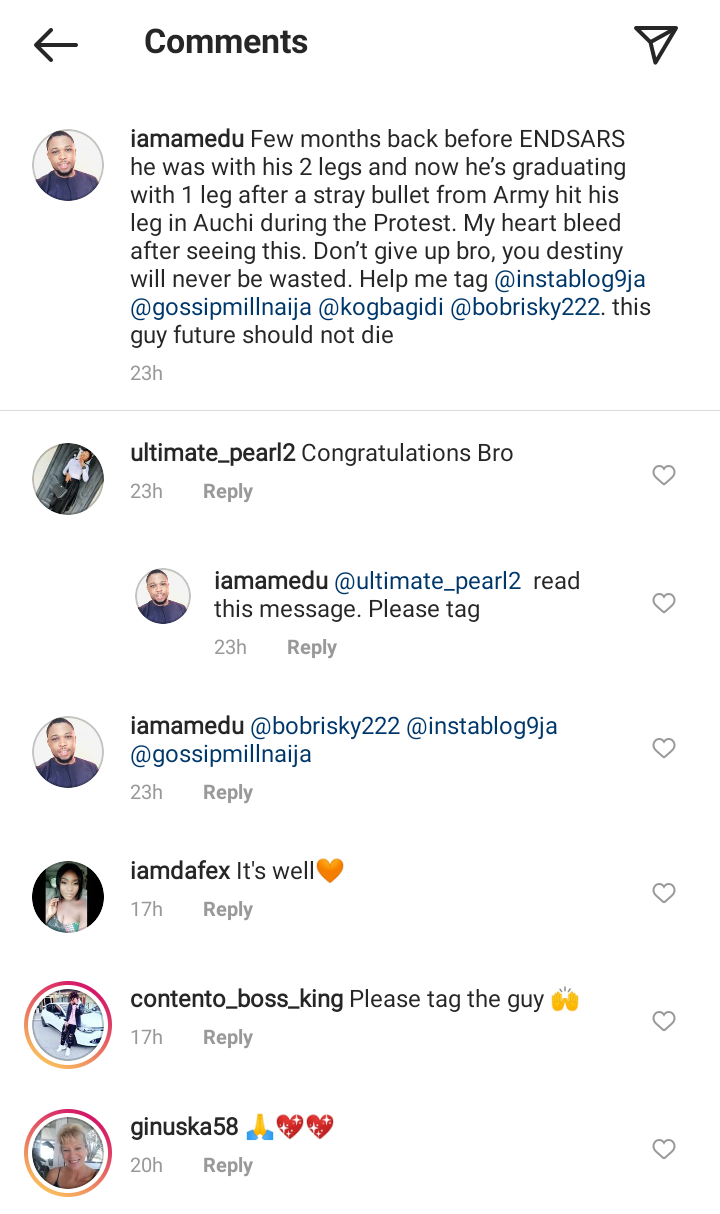 One thing which this great achievement of this young man has thought me and should be a lesson to others is that: LIFE has its way of treating people, what matters is the ATTITUDE you give back to it.
I leave you with this: "Destiny can indeed be delayed, interrupted, or even manipulated, but it MUST surely come to pass.
CONGRATULATIONS TO YOU DEAR... HAPPY GRADUATION
Content created and supplied by: Lytpenn1 (via Opera News )