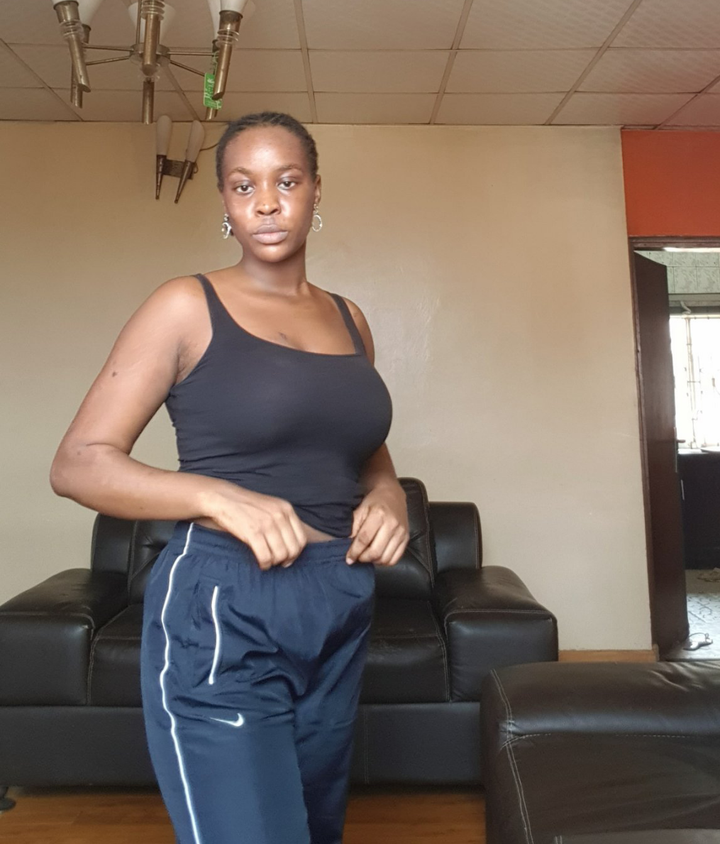 Stephfym narrates how her teacher encouraged exam malpractice.
Exam malpractice is supposed to be a serious crime in the educational system of every country of the world. However, exam malpractice has become a part of the educational system of most African countries. In some of our secondary schools today, students practice exam malpractice with impunity and their teachers often help them to achieve a successful malpractice during examinations.
A lady whose name is Stephfym has revealed how one of her school teachers in secondary school encouraged exam malpractice by helping her and the entire class in circulating answers during a chemistry examination. According to Stephfym, her school were writing a chemistry examination. As the examination was ongoing, one of the newly employed chemistry teacher who got into the school during the exam period came up to her and told her that one of her friend was asking for a particular answer.
Stephfym was surprised with what she just heard her teacher say to her. She wondered why he didn't penalize her friend for demanding an answer from her. Stephfym told her chemistry teacher the answer to the question and he went back to Stephfym's friend and gave her the answer. Stephfym explained that the teacher did the same for everyone in the exam hall. He helped them circulate answers in the exam. The school teacher even helped the students exchange scripts and exchange answers during the chemistry examination.
Stephfym was obviously excited with how the teacher helped the students to engage in malpractice. Infact, she described the malpractice as a top tier malpractice.
Below is the screenshot of Stephfym's post: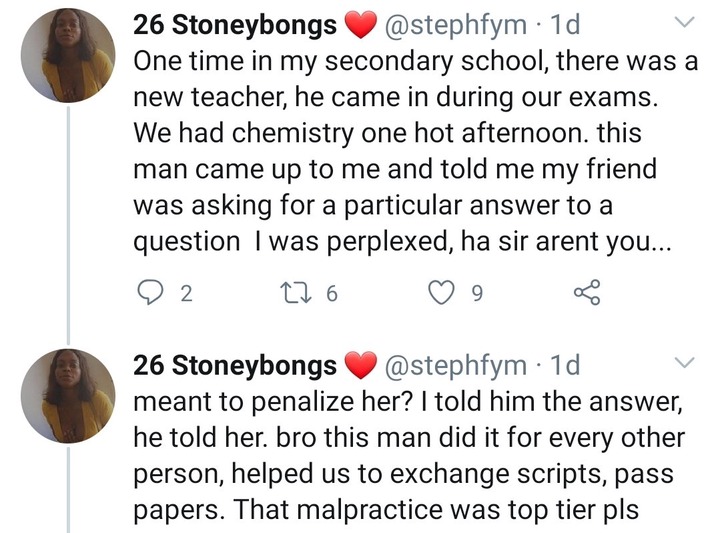 Content created and supplied by: Lighthousemedia (via Opera News )