AOCOED Alumni Association celebrates Provost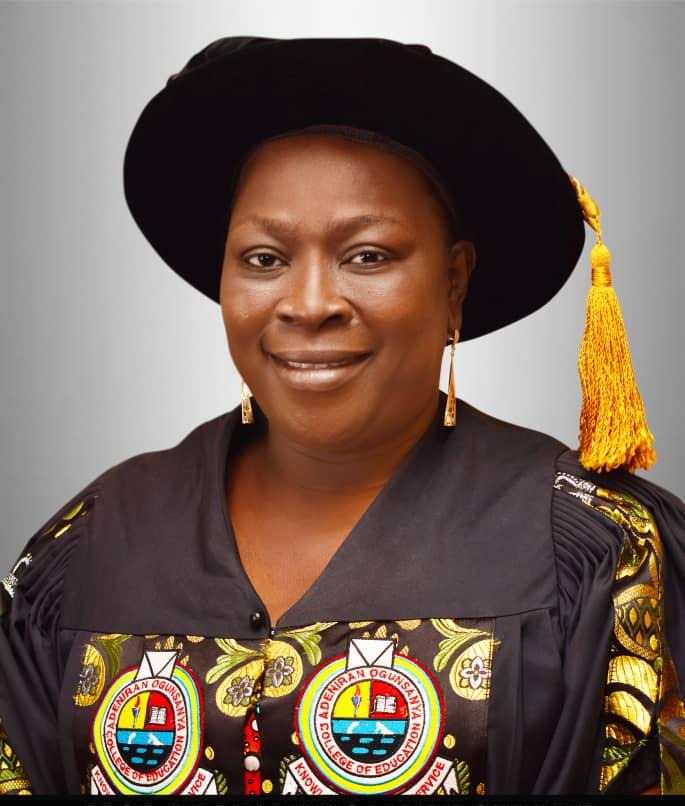 The Alumni Association of Adeniran Ogunsanya College of Education, Oto/Ijanikin, has felicitated with the Provost of the College, Prof. Bidemi Lafiaji- Okuneye, on the occasion of her new age.
In a statement signed by the National Public Relations Officer of the association, Opeyemi Eniola, the Provost was described as 'AKOREDE', owing to her drive to improve on the standard of the institution.
While urging Prof. Lafiaji – Okuneye not to renege on dreams of making the college, which is University bound, compete among the best in the country, the Alumni Association reassures the Provost of its support.
"On behalf of the National Executive Council and the members of the Alumni Association both at home and in Diasporas, we wish you a resounding celebration, couple with more achievements".
"Happy Birthday Comrade Provost," the statement added.
The provost of Adeniran Ogunsanya College of Education, Oto/Ijanikin, is the second female substantial provost of the college
Content created and supplied by: Kakaakinews (via Opera News )