Tue, Feb 9
The PUNCH and every other reliable source have reported the 50-year-old woman, Folashade Ajayi, who lately enrolled in Ilorin Grammar School, Kwara State.
In the "Photostory" that was shared via PUNCH, she appears to be calm, serious and focused while in the class. See photos of Ajayi in the classroom while teaching was going on.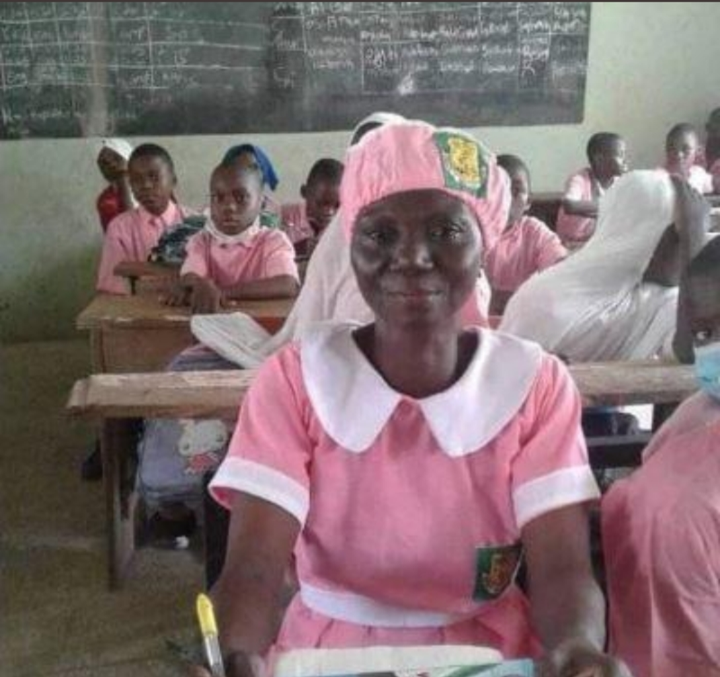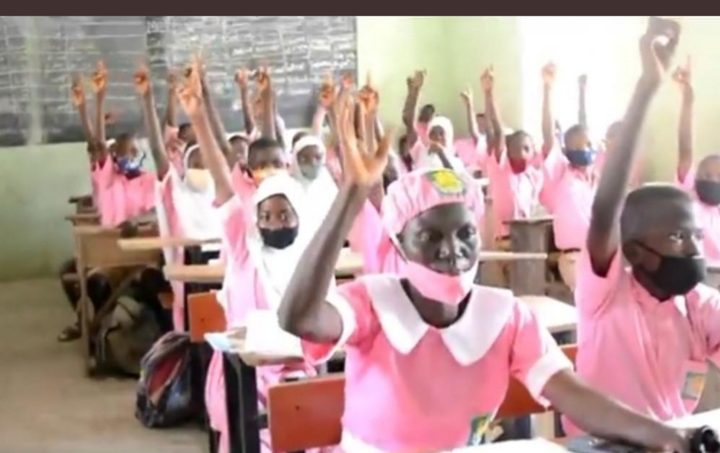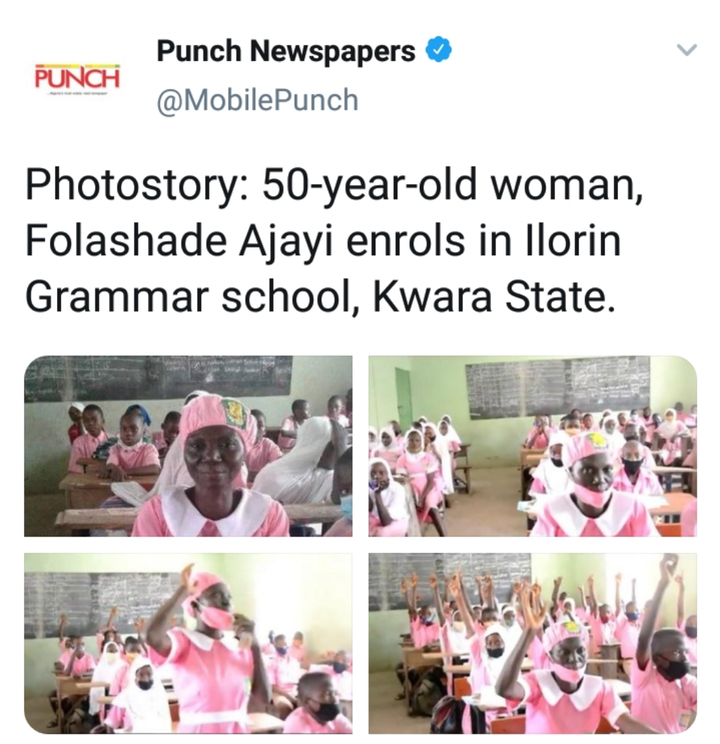 Nevertheless, 'it is never too late to gain knowledge,' they say. See opinions from Twitter users!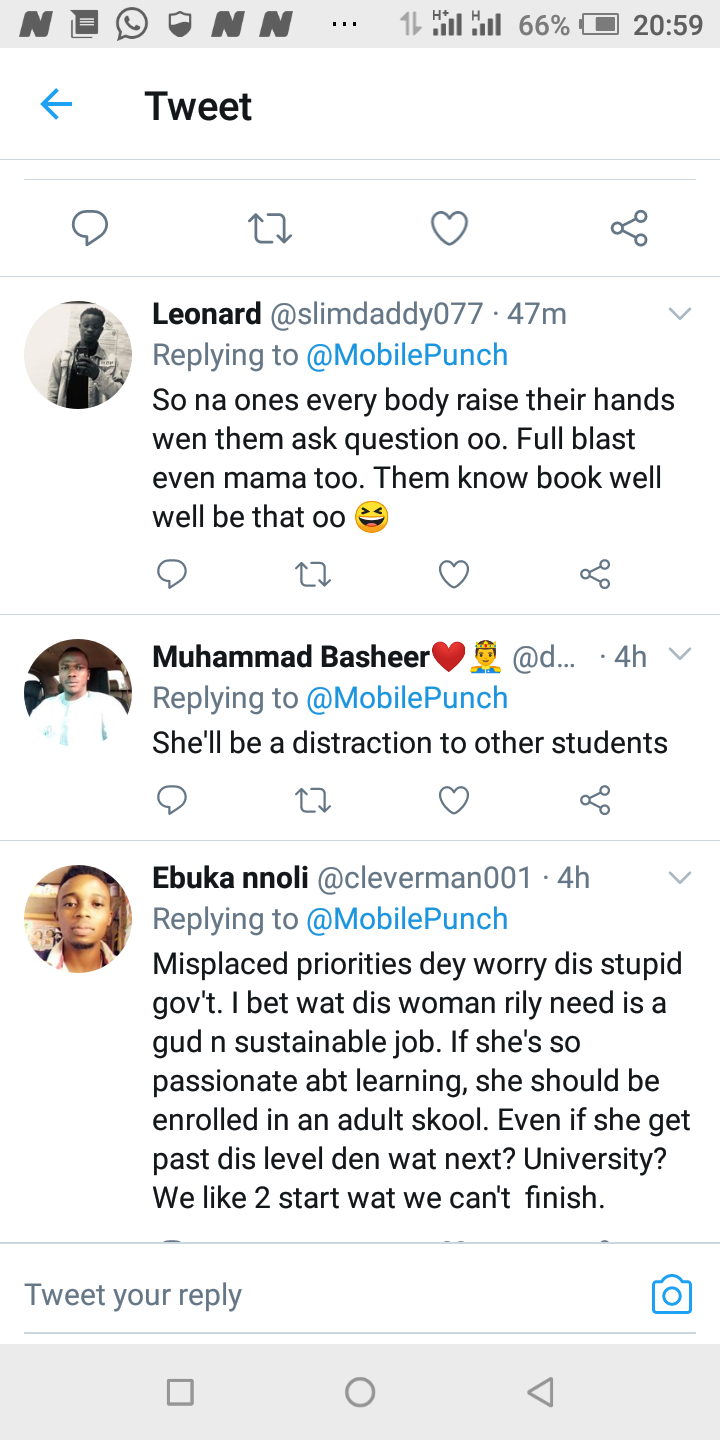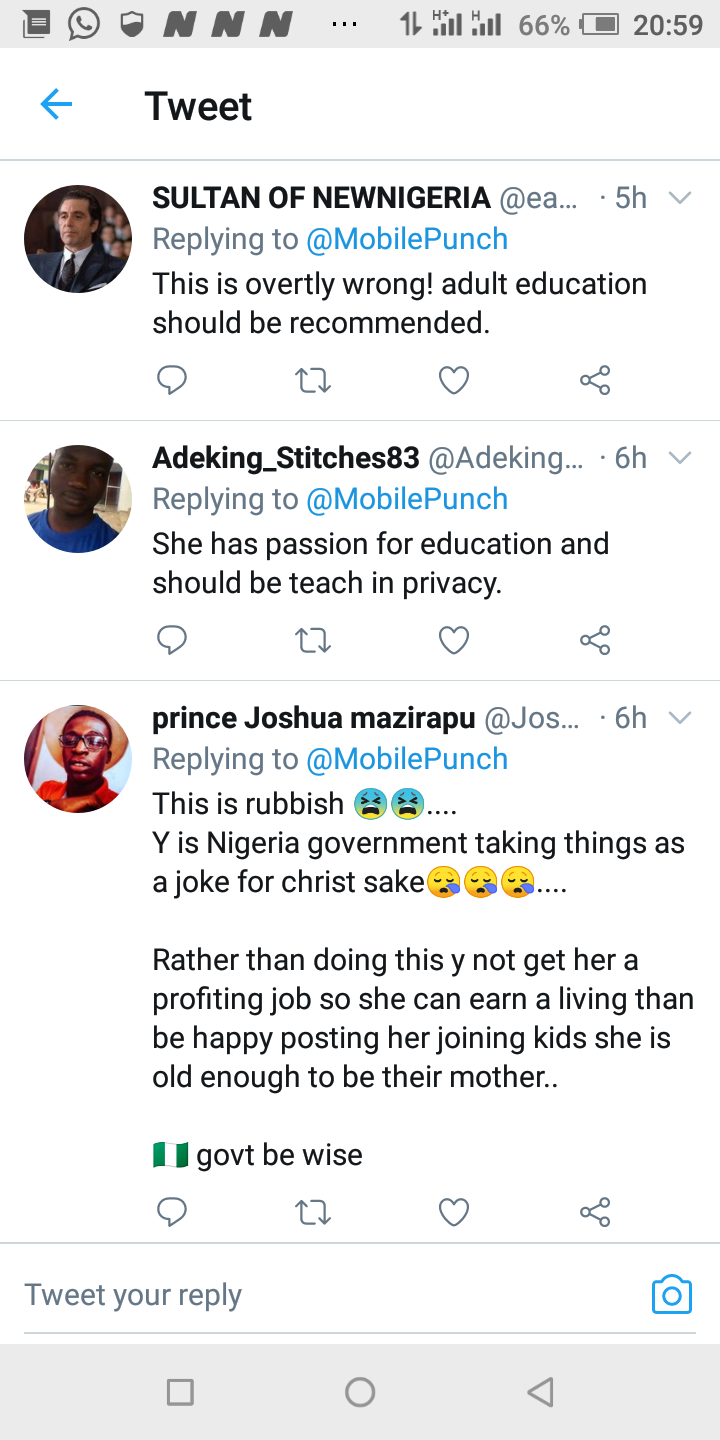 Majority of the Twitter users have suggested that she should be withdrawn, and seek for adult education. Others said she would be a distraction to other students in the classroom.
In all of this, I am of the strong opinion that she should be given an adult education, which is designed for people of her age.
Also, age is another determinant to engage here. Schools are a social environment for the kids, not adults. It is an organization that build good merits in children through discipline, quality teachings and sometimes punishment. My question now is this: will a teacher or principal correct Grand mamma through punishment?
And this is what most of the students' will shift attentions to discuss. They're children and very inquisitive remember? This is not very advisable!
During my secondary school life, we used to call them uncles and aunts. Due to the age difference, we felt so uncomfortable with them. 
Also, they didn't give us a breathing space. They see people like us as their slaves and this why I support the motion of withdrawing this 50-year-old woman and seeking for her an adult education. For her to also learn without getting embarrassed. Thank you!
Content created and supplied by: Mpuz7 (via Opera News )