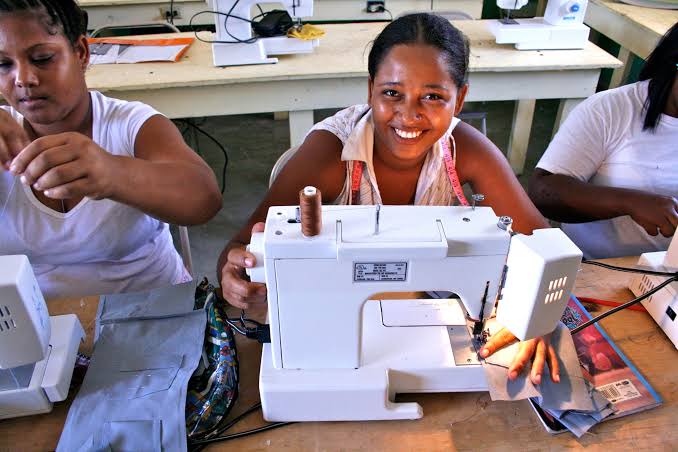 By the time I finish the Agbalumo in my hand and this table of discourse, I'm convinced with every glimpse of hope that our educational sector will start undergoing massive reformation.
Our children will learn in ways a lot different from us. The purpose of education may remain the same but plan for execution will drastically change. Sit tight, even as we journey on this flight!
Education is not just about getting a certificate though... education is about knowledge. Education is your foundation. There's too much emphasis on the whole system of writing an exam and getting a certificate and not enough on using what you learnt to build yourself.
I fully understand the Nigerian system. I just think too many people, including myself, place too much emphasis on getting the Certification. What's scary to me is that mindset still exists among the young ones coming after, and is still being encouraged by our outdated educational system. It's eating deep like a cankerworm, if we don't put a stop to it.
The Certification part may definitely beoverrated. The Experience part isn't.
And a degree is not a the only way to make something of yourself, can't afford it? Try plan B!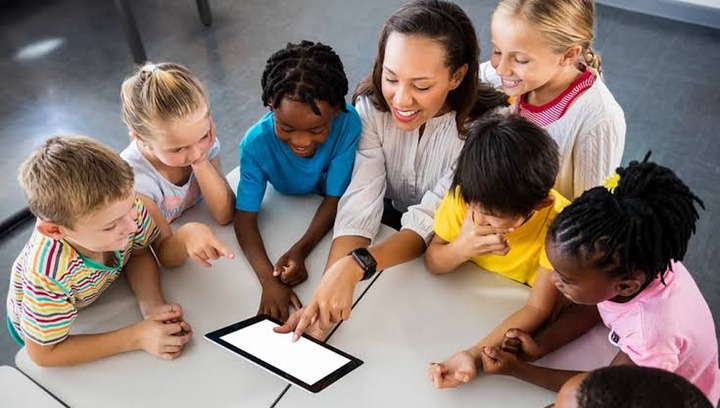 Someone can be successful in business without education. Someone can be educated and not successful in business. There are those who will find fulfilment in working for an entity or organization. Find your path, don't let anyone push you to a cliff edge.
You know, if it was within my powers, educating the North should be our plan for the next 4 years. Our education system is faulty, let's fix it first before we make it a solution, if not, counter productive.
We can lie to ourselves all we want of how education might be overrated but it really still remains so important and impactful.
I just hope we never place it on the same pedestal as business, and make it seem like it's fine to pursue business over getting educated.
You really can't blame people who think along this line, education is meant to hand you the ability to choose, it's suppose to free you mentally really, but our institutions today teach "what to think" not "how to think", hence the educated illiterates.
See ehnnn... I don't care how you 'made it' without education, but you won't rubbish it in front of young people & I'll be quiet.
It's okay to talk about starting business & entrepreneurship early without making formal education appear as a waste of time.
And yeah. Entrepreneurs still need an EDUCATION. They still have to be knowledgeable of what they are doing.. again education does not mean getting a certificate.. and it also does not mean that you have to go through the typical school system.
Over the weekend, I met a young man who is a joiner to set up a woodworking shop to build coffins and I know it will be successful. He is very good at woodworking but lack some business skills. In 2 years time his business will flourish.
Mind you, skilled people are in very high demand but are very scarce. Gone are the days when jobs like hairdressing, carpentry, mechanics, cooking and even fashion/interior designing were not the go to kinda jobs because they were looked down on. Everybody wanted to be a doctor, lawyer, accountant or engineer. Lol. Exactly...you can not build a house without a mason,carpenter, plumber, joiner etc.
Also society needs to stop looking down on such jobs. Other countries are now taking steps to improve the 'prestige' of such schools because they are needed and no less important than more academic based schools/jobs.
I always admire young people who acquire vocational skills and open their own business. Sometimes it's there own people who fight them down and frustrate them and force them to a life of crime 🙄.
I learnt writing for a hobby o but it's a side job now. Wish I had time as comfort to learn guitar as a hobby too.
Don't joke with your gifts. You don't know which one of your gifts will make way for you.
Knowing how to play the strings got David in the palace, not even his daily vocation of tending sheep.
Those talents we think are 'secondary or not that serious', you don't know where it'll get you.
Education is important. Vocational/technical skill is important. Never belittle one as a success story because you made it through the other. Don't call education a scam because you became successful through skill. Don't look at people who have vocational Skill like they don't have a life because they are uneducated and you a literate.
It's not for recognition, sometimes I feel we'd have a wider foundation with more subjects especially if some of those like 5+ are vocational.
I will never encourage no child to write 15+ subjects as it is embedded in our system just for recognition
Whatever you do in life, even if it's dancing or cobbler for a living, get education first.
Stop using or looking at that your best friend who finished with 1st class and still has no job but will be disturbing you whenever he needs just 5k as yardstick that education is a scam. Dont underestimate that your friend..the time is coming when he/she will be successful.
Whether you're learning skill or education, these top 3 skills I would say are relevant for any field or discipline you're into:
- Problem solving
- Paying attention to detail
- knowledge of the system for the specific platform.
I wish you favour and higher grace dimensions.
May your skill/education make way for you beyond your wildest dream, reach and limits.
Yours Maxified,
Ikechukwu.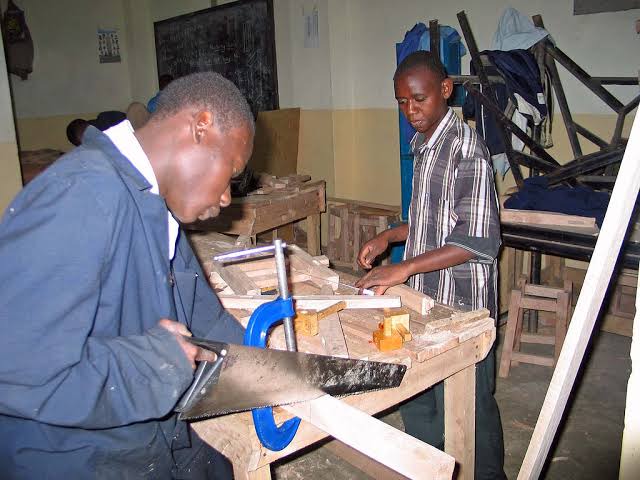 Content created and supplied by: Maxwelikechukwu (via Opera News )