The role of teachers in enhancing productivity in learning is more than paramount. Owing to their important role, teachers are to be empowered to exercise professional judgment in the classroom to attain clearly expressed goals. Below are the 10 best motivational roles for enhancing teacher's productivity in learning:
Subject knowledge and motivational level: the teacher's knowledge of the subject matter and the motivational level of the teacher are most important to motivate students to do well in school.
Teacher's skill: students perform better if they are educated in smaller schools where they are well known, have smaller class sizes, receive a challenging curriculum and have teachers with great expertise and experience.
Teachers Qualifications: qualifications of the teachers employed in schools should be questioned and improved since they serve as models for students
Conscious of small details: almost everything teachers do in the classrooms has a motivational influence on students either positive or negative. This include the ways information is presented, the kinds of activities that teachers use, the ways teachers interact with students, the amount of choice and control given to the students and equal opportunities for students to work alone or in groups. Make eye contact and smile, actively listen to each student and be genuine.
Test giving and human relations: teachers ought to know how to give tests that are motivating to the students. Tests that are aimed at checking what students have learned and whether they can apply it to real-life tasks. This could be made possible by establishing good human relations between him or her and the students.
Know your students and build on their strengths: the teachers have to use the strengths the students bring to class. He or she has to learn information relevant to their lives and make a difference in their world. The classroom should be shifted from being teacher-driven and content–centered learning to student-centered and process driven. They should teach students how to find information and elevate the validity of the information. (McGlynn,2008)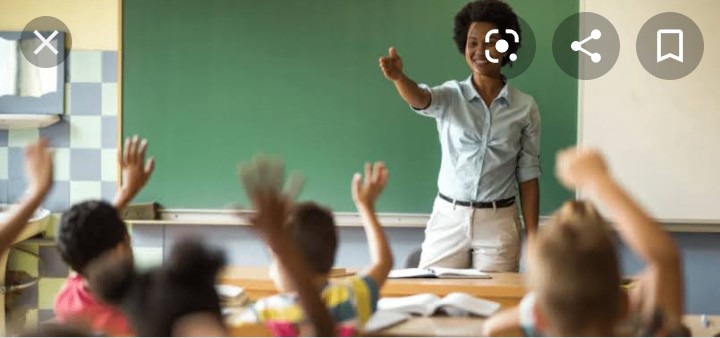 Content created and supplied by: EluwaJustus (via Opera News )