The joy of having a big sister or brother in the house, to your younger siblings is that the possibility of them doing, and passing their assignments in flying colour is guaranteed. It's more joy to them if the said elder is in the higher institutions or a graduate as they believe that nothing whatsoever that they are given in school as homework, will be difficult for him or her to solve. It therefore brings more respect to the elder from them than they used to as they will always be proud of having such person at home.
However, it's then a disappointing situation should the elder sibling then aid in their failure. Imagine being given an assignment on school, you come back and meet your elder sister or brother to assist you with it and he or she does, you then walk proudly and majestically to submit it only to not just fail that, but woefully. It really hurts and thus automatically reduces the respect you once had for the person, as you begin seeing him or her as a dullard.
Right from the primary school days, anything related to calculations be it mathematics, further maths, quantitative reasoning always proves to be a difficult task for many students but as they grow older, they begin to understand it more than they used to, although some still find it difficult.
A lady by name Zatarra has cried out online on how her little sister made mockery of her because of an assignment she helped her do. According to her, the sister asked her(Zatarra) to help her out with an assignment on Thursday evening which she did, she(her younger sister) then came back to school yesterday evening and called her "Olodo" which means someone that has nothing upstairs.
See below: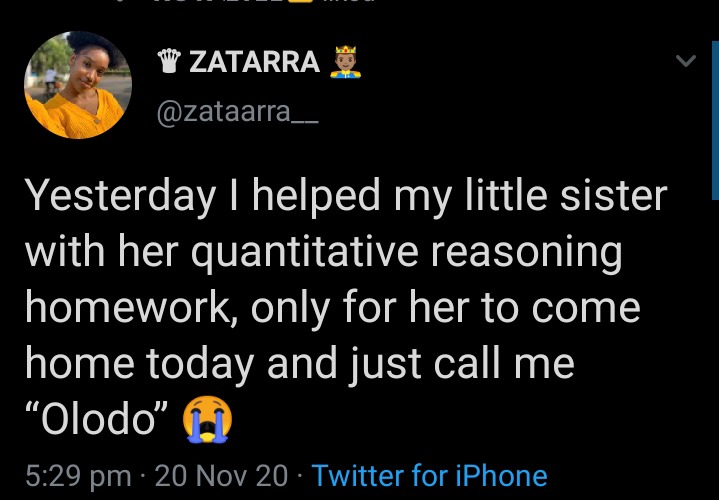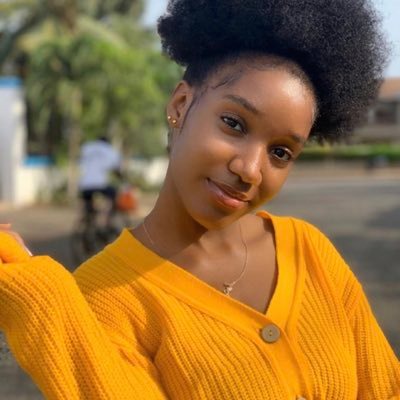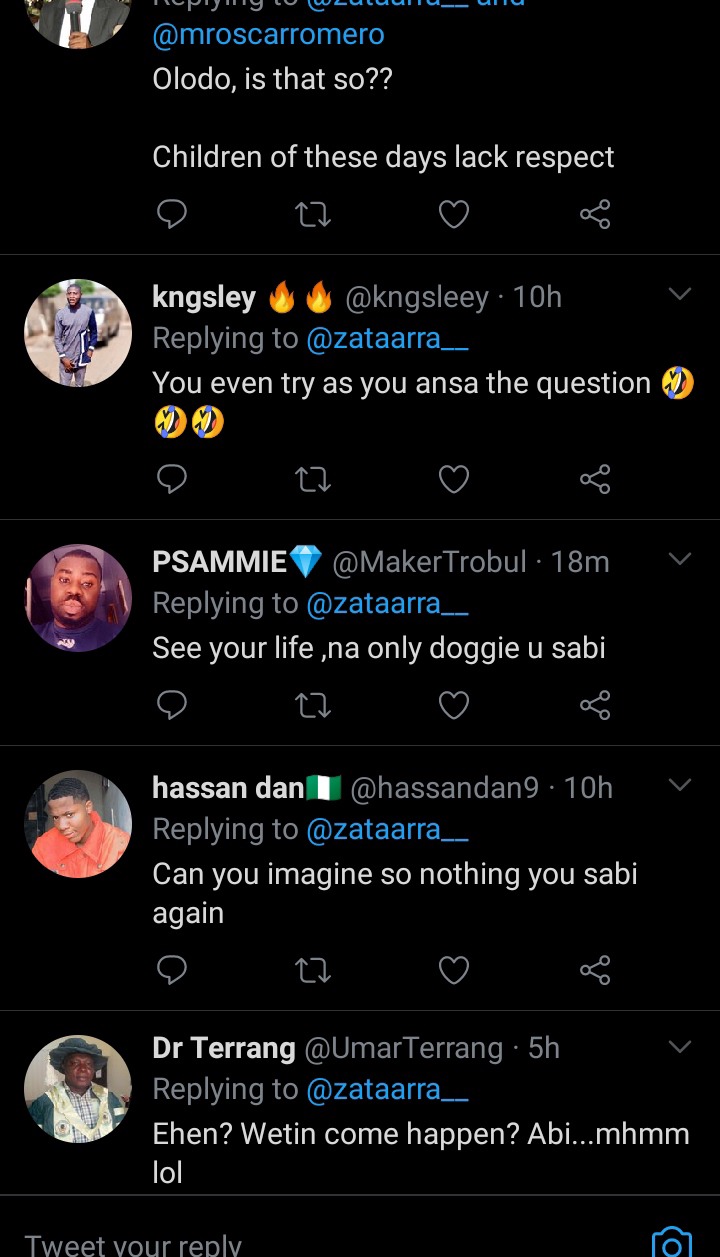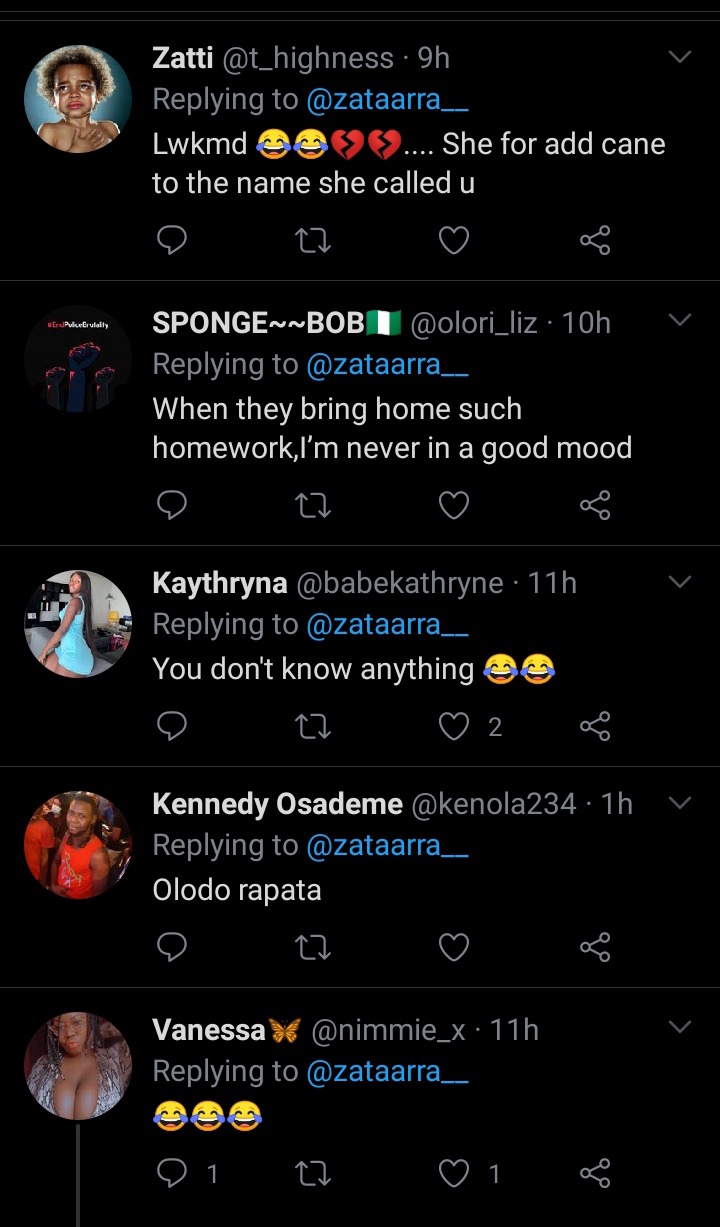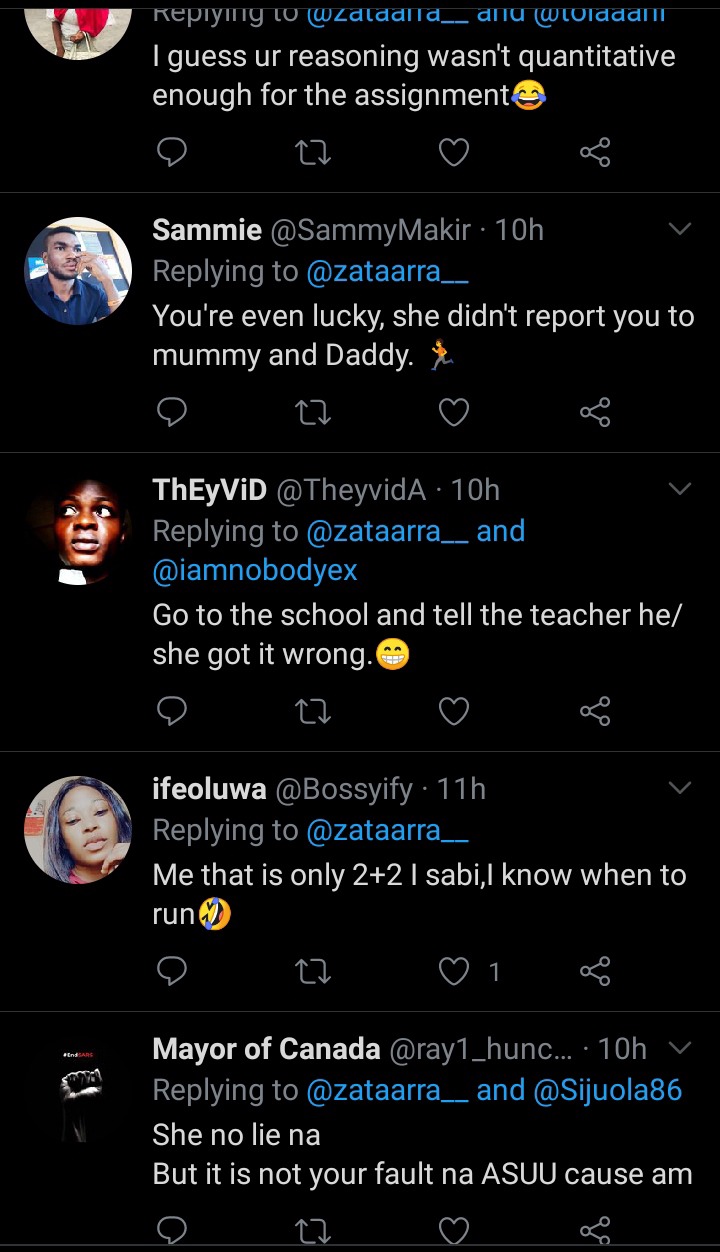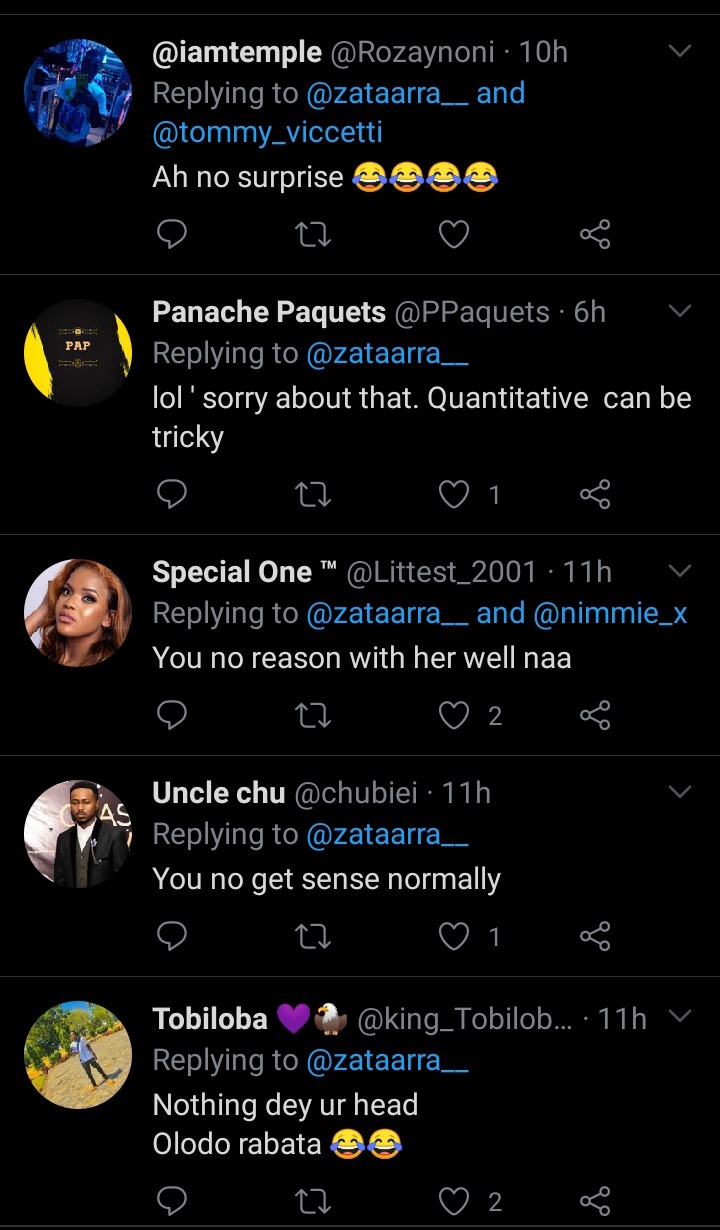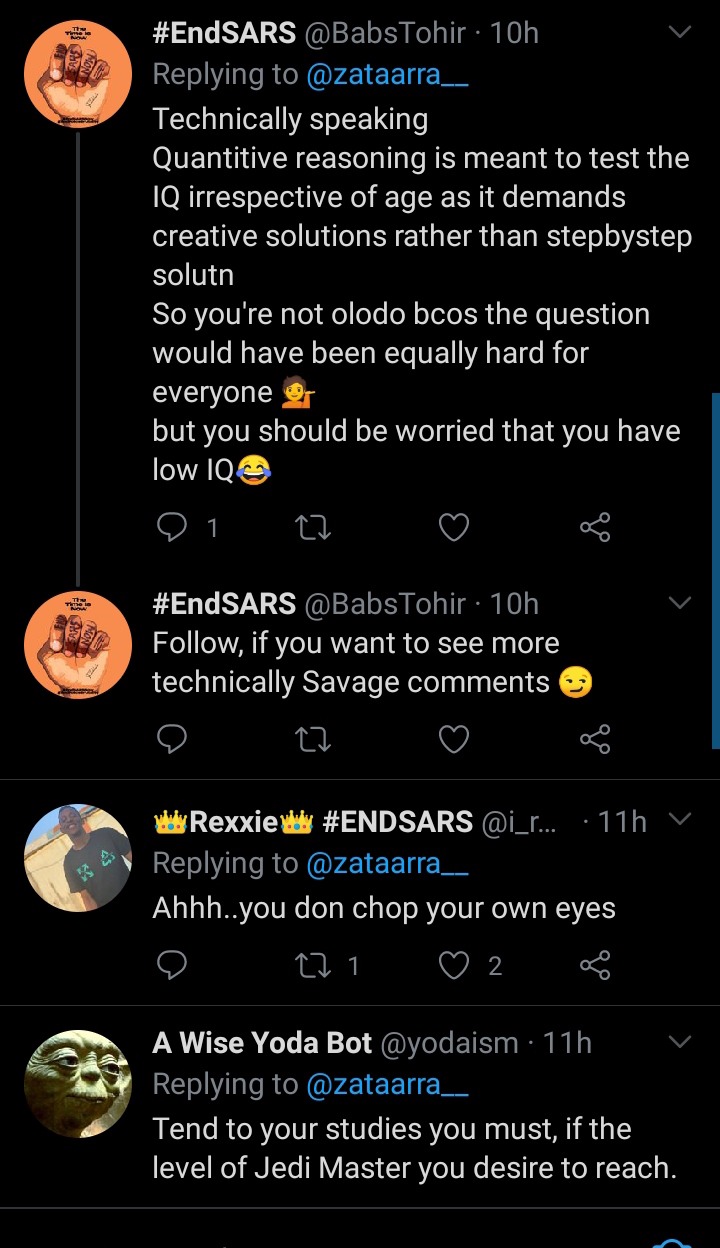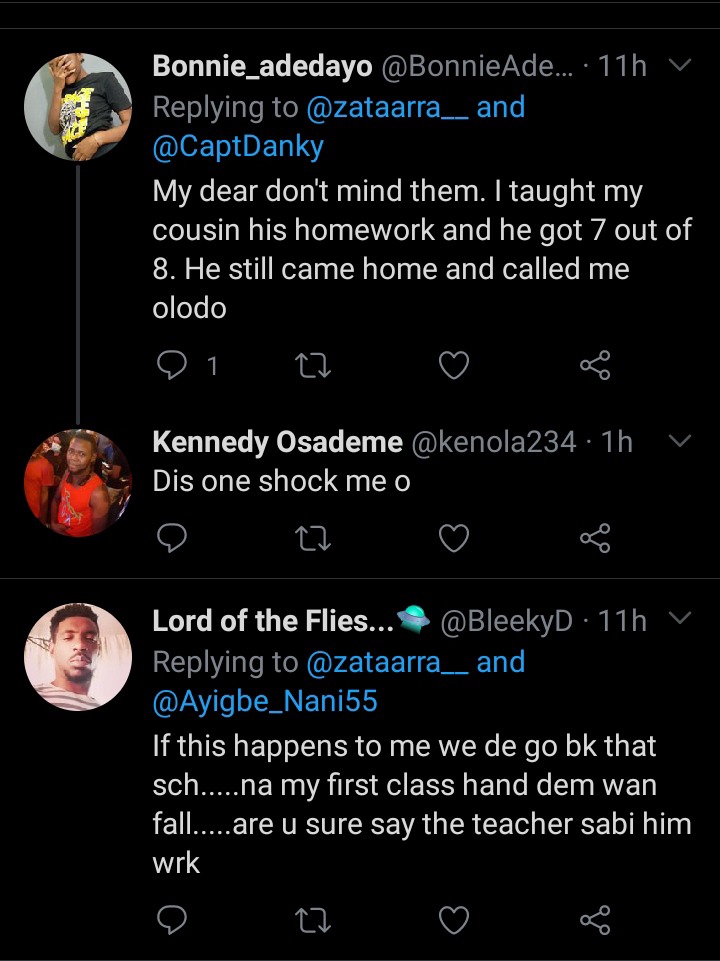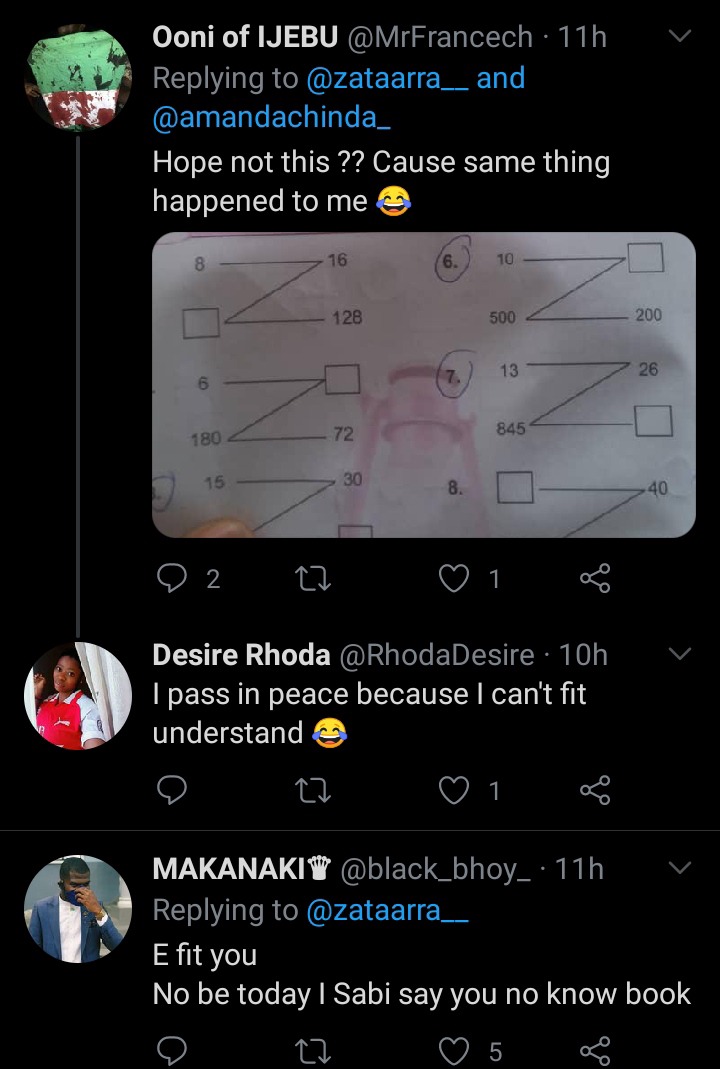 Has such thing ever happened to you before? How did you feel about it?
Meanwhile, for this not to happen to you later in life, take your studies serious for definitely someday, some kids will bring their assignments to you and demand for help.
Content created and supplied by: Passcord (via Opera News )