Best Guide On How To Choose A Course To Study In University.
Welcome to my channel the home of learning.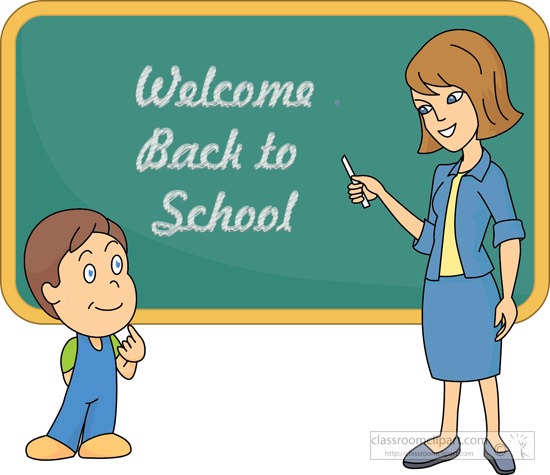 Choosing a course to study in University is not easy as people may think. Many people drop out of school because they made a wrong decision while choosing the course they want to study. There is one thing that you should try to remember when making a choice on which course to study at University. It should be something you enjoy and that you would be happy studying for the couple of years you would spend in school.
Do not choose a course because your best friend is studying the same course. First of all, ask yourself whether you have passion for the course, do you think you can endure the stressful party of it? Because some course are more stressful compared to others.
My advice would be to go to the open days and ask plenty of questions about university life, the course and support services. Chat to students for some honest first-hand experience of studying there. Below are some tips to guide you.
Number one
Pay attention to course details.
Make sure your number one course covers modules that are suitable for you – browse through the course outline so you know what to expect. I wish I had come across course guide before my University days I would have waited to study the course I want. I was in hast to enter University because some of my friends had entered. If you choose a course that is not suitable for your kind of person definitely you would lack behind. Do not be afraid to write Jamb as many times as possible but never you give up, believe you must get you desired course.
A short story of my friend, he wrote jamb five times before he finally got his desired course, ask me what? He is a qualified medical doctor today. He wrote first Jamb no admission, second Jamb no admission, third Jamb he was given admission but he turned it down because that was not the course he wanted to study. The fifth Jamb he wrote he got admission to study medicine so the patient dog ate the fattest born. Never give up, keep on trying till you get your desire course to study.
Number two
nterview your tutors.
Speak to your class tutors at the convenient time. Mr Peter wanted to study mathematics in University but he asked his tutor before he realized that maths subject is the born of the mathematics and Peter didn't know mathematics. Without him asking the teacher he would have gone to study mathematics thereafter becomes a school dropout because he cannot cope with the difficult nature of the course ( mathematics). Always ask a question before making a decision on course to study.
Number three
Find out more about the lecturers.
Whatever you want to study, it's worthwhile researching the lecturers and unit modules to find out their research interests. And for a design-based course, attend the end-of-year graduation show. You shall be able to see students' work, talk to them and get a real understanding of what the pros and cons are of the university and the course you desire to study there.
Number Four
Pick something you love – and won't mind getting up with a hangover to learn about it.
you shall find that you work harder if you're passionate about your degree. Joint courses are also great because you get the best out of both subjects. My friend got admission to study English and biology, he could not pass the first semester exams. After the first semester he dropout of the school and went to rewrite Jamb. He got admission to study law and eventually became the best law graduate at that year. This is a typical scenario when you were giving admission to study the course you desire to study.
Number Five
Check out the support networks.
Everyone wants to have an amazing time at university, but when the going gets tough it's important to have a strong support network around you. I have found when you are on a course such as medicine, which is emotionally, mentally and physically draining, you need people around you who you can ask for ideas. Sometimes, it becomes difficult to make a decision alone and you need somebody to talk to.
Number Six
Consider staying close to home to save money.
Don't rule out staying local. Going to campus from home has saved me so much money on house rent and some other things during my days in school.
Pick university that is easily accessible as you do have to travel home for some reasons. It might sound as a distractions if you choose a school close to where your people live but you can't take away the fact that it can help in reducing the cost of your study. Try calculate the amount of money you would spend for house rent and taking a shuttle to school everyday. I Am not saying you must find a school close to your people but if possible it can be the right decision to make.
Number Seven
When in doubt, make a spreadsheet.
Make a table with all the universities you have in mind and compare each across a range of different requirements that are important to you, from computer facilities to tuition fees. The university you choose should be the right one for you and your course of study not the right one for others. Find out what careers your chosen subject can lead to and think hard about whether you can see yourself doing those options in the future.
Number Eight
Find the school that could bring the best out of you.
Always look for the school that would bring the best out of you. If you have your favorite University to study research very well to know if they offer the course you want to study. You might want to study a certain course but your favorite school do not offer the course or are not good technically in that course. You have to make a good research on the course you want to study.
Number Nine
Pick online brains.
Take the time to research your university online. Look through forums to find out what current students think about their course and ask them questions, this can easily help you to better understand what people are saying about the course you wish to study. Consider pros and cons and know if it is enough to change your mind.
Number Ten
Research the job prospects surrounding the course you want to study.
It pains a lot when you stayed 3 - 4 four years after graduation without getting a job. Many graduates have lost hope in getting a job and cannot think on what to do next because they believe that once a graduate always gets a job not minding the course which they studied. There is no debate that every course is important but not every course can easily fetch you a job. There are some courses that are always in need by employers. So endeavors to research properly the job prospects surrounding your desired course to study before making a decision.
Like and share with your friends.
Content created and supplied by: Paulchimex1 (via Opera News )