It's so sad for this man after he ended up as cart pusher in Benue state on Gboko. According to him, he was brilliant when he was in secondary school up till the point of gaining admission into the University of Ibadan. For anyone who gains admission into the university of Ibadan, they are surely brilliant. The truth is that it is not an ordinary course he gained admission to study, its a medical course.
While he was being interviewed, he said his name is Terhemen Anongo and he dropped out of medical school because of depression. While asked what caused the depression, he said he wanted to study another course but his father forced him to study medicine in the university of Ibadan. Precisely he wanted petroleum engineering and when he got to 500l he dropped out of school and ended as a cart pusher in Benue state.
He is now a 43 year old man and he decided to castrate himself when the urge for pleasure is too much. Also, he doesn't want to get marry because he doesn't have money. So he tried to remove one of his testicles. He was successful with one but stop with the other when the bleeding became to much. He went to the hospital and they took care of him.
He had earlier gone to three different doctors to remove his testicles but they all refused and that was why he decided to do it on his own. He did this because of the pleasure and the urge for pleasure he feels most times.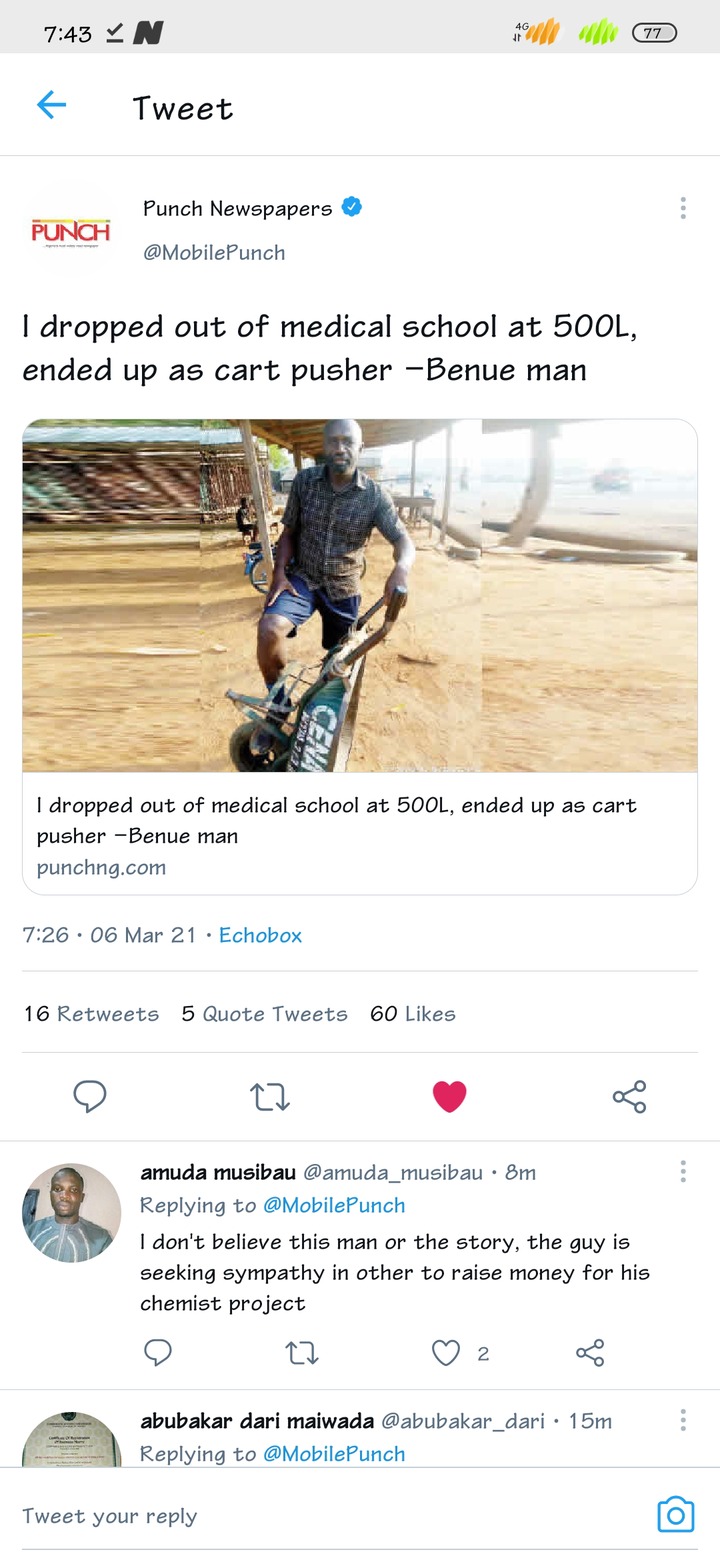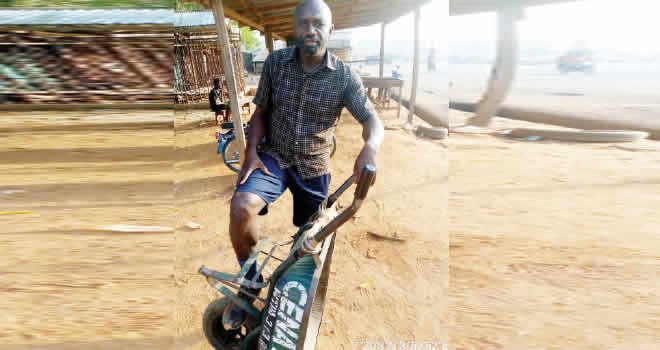 Content created and supplied by: Jhoenews (via Opera News )