After a Student went to his room for the first time in 7 Months, See Throwback Picture of What she saw
After a Student went to her room for the first time in 7Month, See Throwback Pictures of What she saw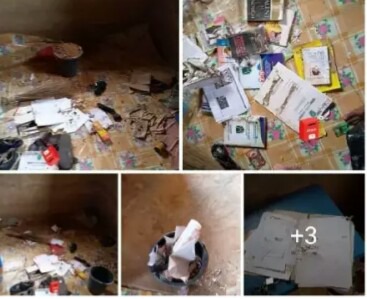 It has been close to 8 Months now that Federal Government of Nigerian has given the directives for the immediate and compulsory closures of all institutions including but not limited to Government and Private-owned schools across the country. We all know that it was a necessary protocol to curb the rapid spread of the Novel Coronavirus that was ravaging the entire World. So, ever since then, only a pocket of institutions have re-opened. But, since the Federal Government has lifted the ban placed on Educational Institutions some weeks ago, some States have re-opened their schools. There are several Universities and Colleges that have now re-opened. As expected, when school re-opens, Students will resume back to their Hall of Residences for the commencement of the Academic Session. Students would definitely go back to their former rooms.
So, an Anoynymous Student resumed back to her Hall of Residence to prepare for her school resumption. Everyone knew that there would have been a whole lot of changes/damages in the room but no one was expecting what he saw in the room. He was even scared when he walked into the room and saw these strange things. It was as if someone has been occupying his space since he left. He noticed the cobwebs which was a normal thing but that is not main thing that made him cry. His Studious receipt, Admission letter, Faculty Fees receipt, Departmental Fees Receipt, Evidence of Payment, Clearance Certificate, Original Results (WAEC and Jamb), and other important certificates that he need to prove that he is a student have all been eaten and destroyed by rats. The most painful part is that most of these documents are the Original Copies which will be very difficult for him to get it back.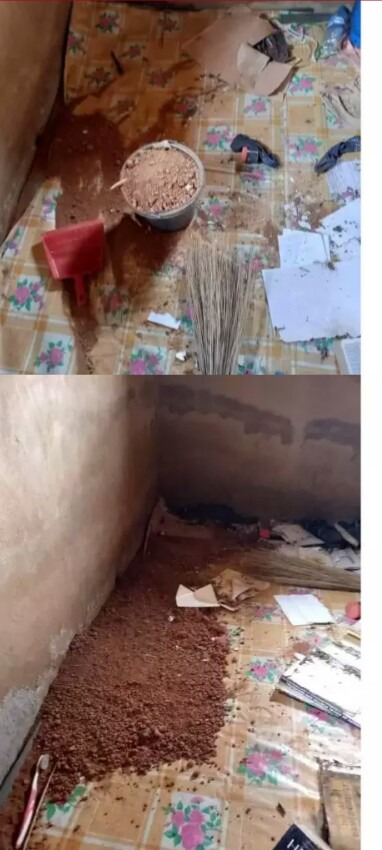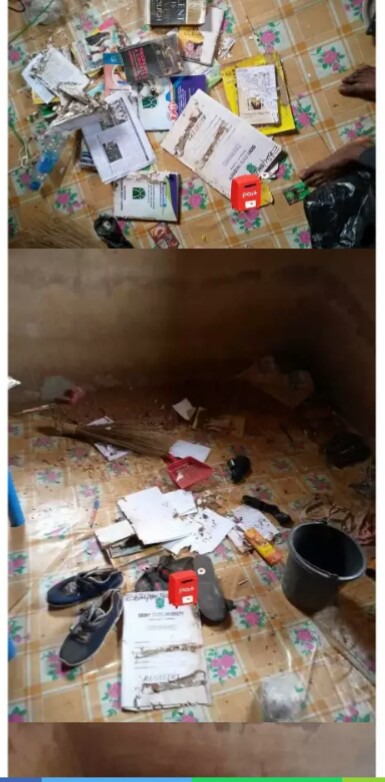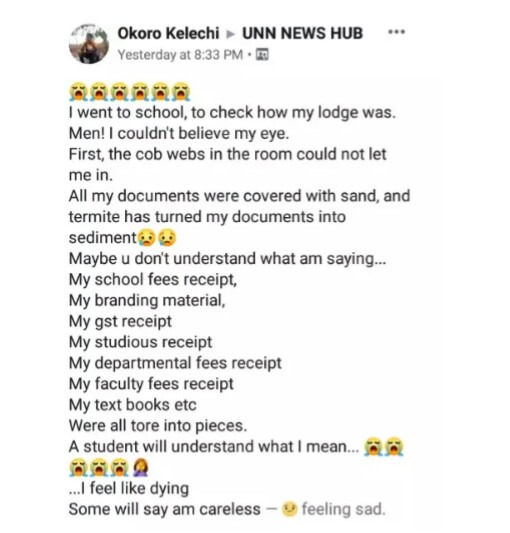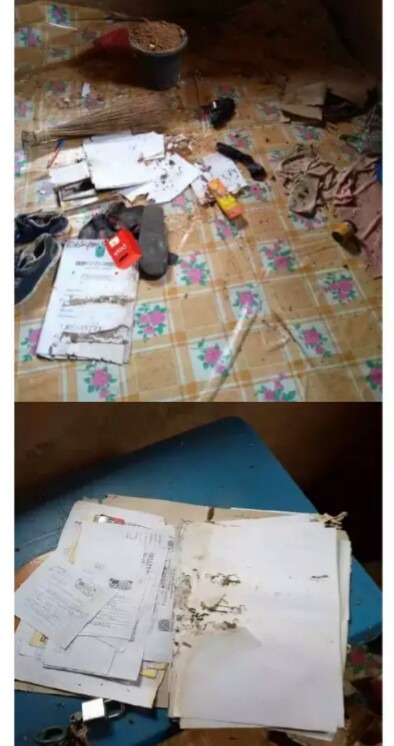 If you are also a student or you know anyone who is a student, send this article to inform the person to quickly find a means to withdraw any important documents that they may have left behind in their hostels. Who knows, some of them might still be redeemable before it's too late!
Content created and supplied by: Press_Liberty (via Opera News )