Few hours ago, social media was filed with the news of the sudden passing away of a seasoned academia in Akwa Ibom State University (AKSU), Dr Donatus K. Uko. Until his demise, Dr Uko was the Ag. Dean, Faculty of Mechanical Engineering, a Catholic and a Knight of Saint Molumba (KSM).
Death as we know, is a necessary end to every living thing on planet earth and the reason we should live every moment positively. It's usually very painful to lose a loved one especially at a time they were needed most. But the demise of a loved one is not an end to life, it's a transition to the great beyond (a place of rest for the dead)
The shocking news of Dr Uko's demise earlier on Tuesday, January 12, 2021 was made known by a Facebook user, Enyenema Eting who graduated from the Department of mechanical engineering, AKSU.
According to him, he was a beneficiary of Dr Uko's kind gestures when he was a student under his supervision. He was quoted saying,
"My dear Dr, you may have gone but as a beneficiary and carrier of your sound teachings, your legacies in the academia lives on. Your sudden departure is a monumental lost not only to the Mechanical Engineering world but to entire humanity.
Adieu seasoned Academian!
Material Science and Engineering Metallurgy remain evergreen in our memories"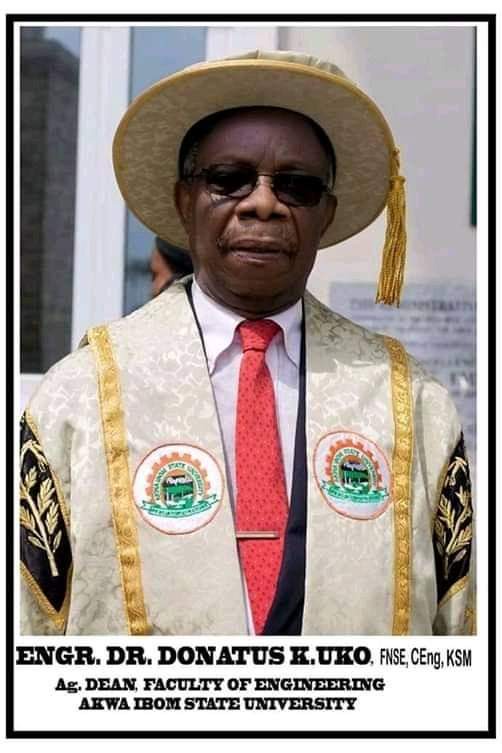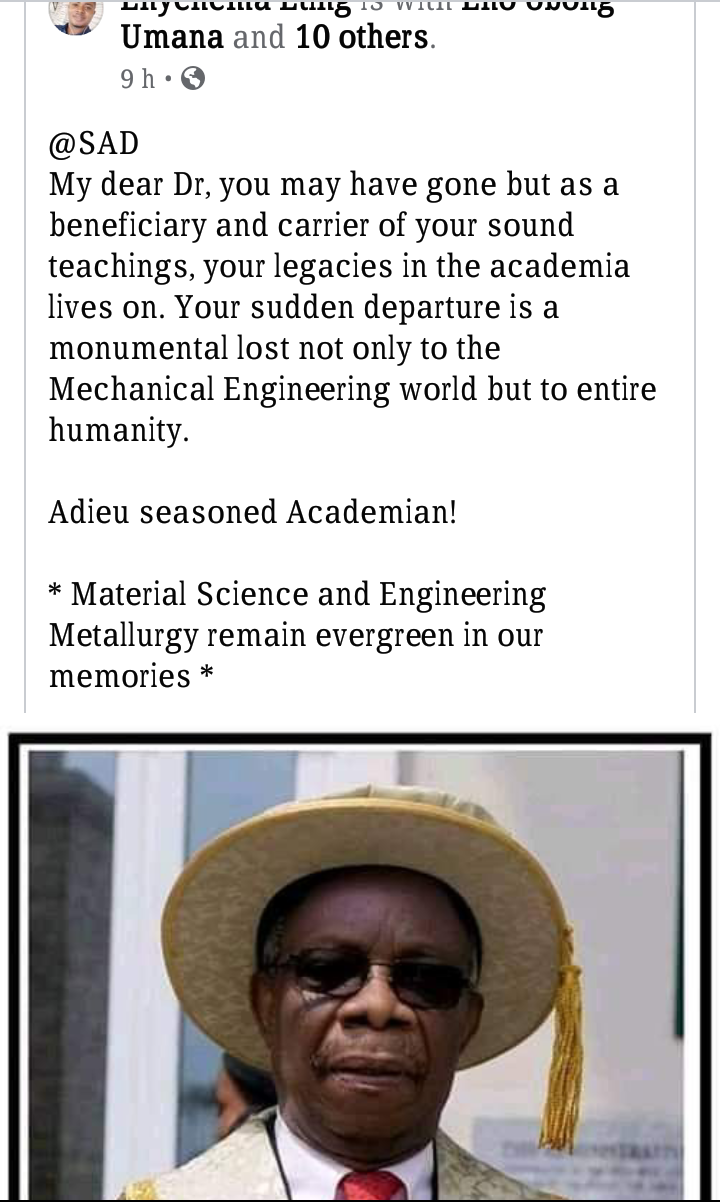 Although, we are yet to hear from his family what actually caused his sudden demise, Dr Uko from what those who know him personally say, he was a good man and a mentor to many students who were ready to learn from his wealth of knowledge and experience.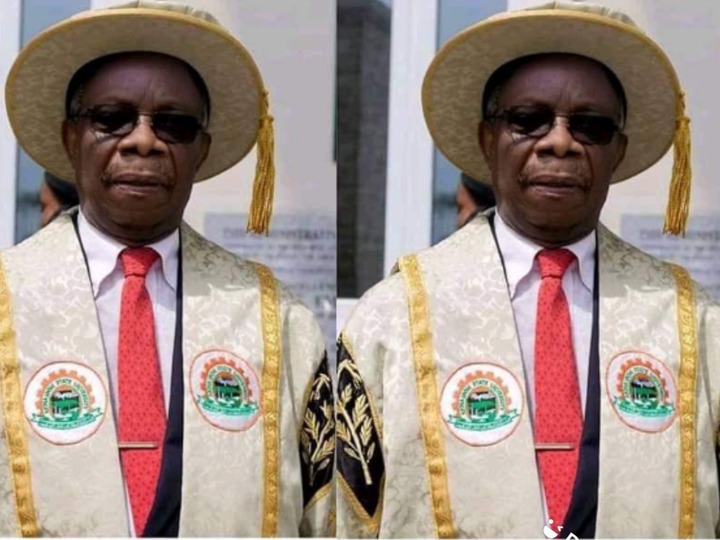 May his soul rest in peace. Kindly send your condolences to sympathize with his family in the comments section of the article and don't forget to Like, and Share this article to reach other people for more contributions. Follow Oluwapolycarp for trending news updates and interesting articles.
Content created and supplied by: Oluwapolycarp (via Opera News )