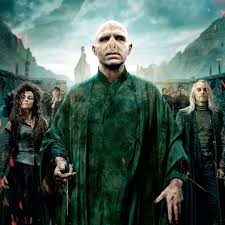 According to J.K Rowling, in his book, there are actually 11 schools of witchcraft and wizardry founded around the world, but only 8 were recognised by International Confederation of Wizards. Here are the 8 schools, in order of their importance:
1. HOGWARTS - United Kingdom(🇦🇨)
 This school is located somewhere in Scotland. It is a grand castle with an expansive grounds and a dangerous forest. Hogwarts takes student(witches and wizards) aged 11-18 from all across the United Kingdom providing them free education. It was founded by four major powerful wizard and witches which are: Godric Gryffindor, Helga Hufflepuff, Rowena Ravenclaw and Salazar Slytherin around 10th century. The school has produced various wizards including the legendary Harry Potter, Auror and the notorious dark wizard known as "Lord Voldemort".
2. BEAUXBATONS ACADEMY OF MAGIC- France(🇫🇷)
 Beauxbatons is a reputable wizarding school located in Pyrenees in France. Beauxbatons only consign was to cater for the Spanish, Dutch, France, Belgian, Portuguese and Luxembourgian students. This school is a close rival of Hogwarts in all international competition, most especially in Triwizard Tournaments. The current school head teacher is an half-giantess known as Olympe Maxime. They also produced a notable wizard known as "Nicolas Flamel", who is enshrine with a large fountain situated in the middle of the school's pack. 
3. DURMSTRANG INSTITUTE- Bulgaria (🇧🇬)
 This school is believed to be one of the most secretive of all the wizards schools. It is located in the far north of Europe. Clearly, the students are quite aware of where they go to school, but guest are submitted to memory charms in order to root out the location of the school. I have no clue of who is currently running this school but the previous headmaster was Igor Karkaroff, a former death eater who abandoned his office and went into hiding with Lord Voldemort. The school had suffered twice under the leadership of dark wizards and this has made them to produce an evil wizard named "Gellert Grindelwald.
4. MAHOUKOTORO - Japan(🇯🇵)
 This school is the least of the 11 schools. It is situated on the volcanic island of Minami Iwo Jima in Japan. They takes student from the early of seven years old but admit them into the school at the of eleven. The school's student are transported to and from the school by magical birds without being seeing by the Japanese muggles(muggles are ordinary people without magic). The school are strict and well discipline in the sense that they grade their student skill using their robe. Let me explain that to you clearly: The students robe are enchanted to change color as the wearer grows in skill, starting at a pale pink and then to various colors ending up golden golden when the student achieves high grades in subjects. There are several punishment for any individual who try to manipulate this rule.
5. CASTELOBRUXO - Brazil(🇧🇷)
 Castelobruxo is a shaped like castle located deeply within the rainforest in Brazil. It takes student from all over South America and it is protected by a mysterious small creature known as Caipora. These creatures cause more havoc than poltergeist(a ghost that makes strange noises and cause object to move). This school also specialises in Herbology and Magizoology.
6. UAGADOU - Uganda(🇺🇬)
 This school is the largest of wizard schools located in Uganda in Africa. According to Rowling, he said the school has no other address than "The mountains of the Moon". This school doesn't really need a wand to cast a spell. With the use of hand gesture or pointing of finger, it is possible for them to manipulate anything. The headmaster or headmistress communicate with the student through what we called "Dream messengers"(this type of communication takes place while the students are asleep) instead of receiving letter like Hogwarts. The school has produced many students who are intellectually qualified in subjects like Astronomy, Alchemy and Self-Transfiguration.
7. ILVERMORNY- United States(🇱🇷)
 Ilvermorny is located in North America. I don't really know much about this school but one thing am sure about is that the school can be traced back to Native American Culture. According to Rowling, the Native American Wizarding community is said to be gifted in animal and plant magic. They are also gifted in wandless magic like the Uagadou. Not much is known about the school itself as of yet but you can visit Pottermore to get more gist about this school.
8. KOLDOVSTORETZ- Russia(🇸🇮)
 Koldovstoretz is a wizarding school based in Russia but this school was not given a befitting clarification. I pretty don't know the reason behind that. but one thing I love about this school is that, they play Quidditch: This is when wizards fly on uprooted tress rather than broomsticks. Interesting right?. That's all I know for now. 
I hope you enjoying reading this and please, this isn't fiction. These schools are real. You just have to have some superhuman abilities before attending one of this school.
Content created and supplied by: HarkynbynuHolarjydeSamuel (via Opera News )