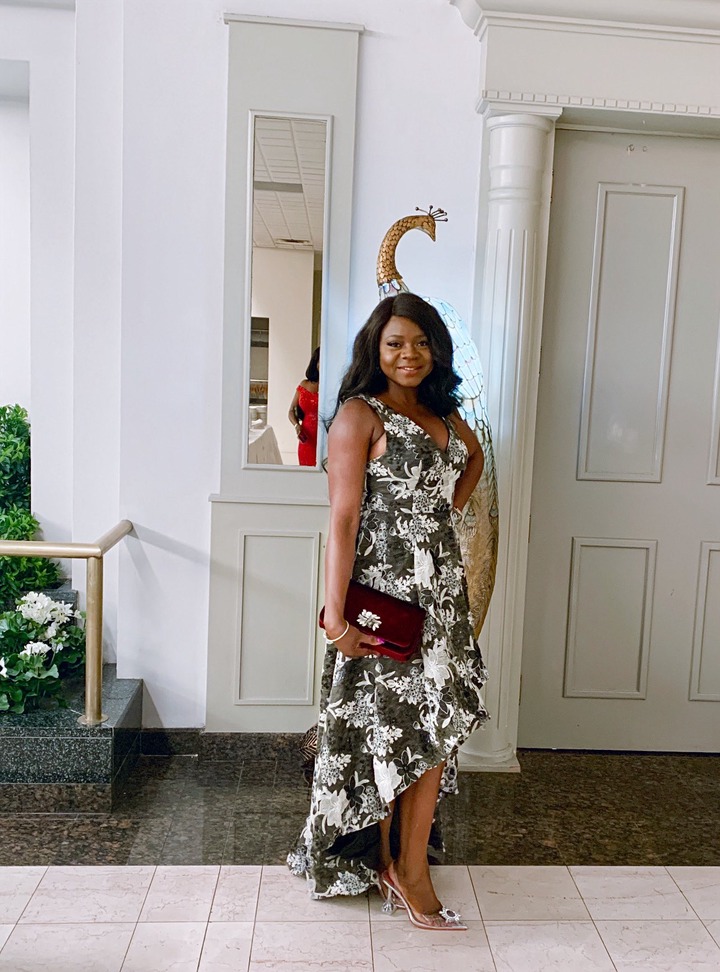 In commemoration of The Black History Month, a Nigerian-Canadian woman has taken to her twitter handle to share her journey in life which have seen her come so far from her very humble background.
From being a Child that wasn't planned for (after her parents had stopped giving birth) to hawking pepper at the age of 9, to frying garri in large scale just to support her university education even to the point of using ankara materials as sanitary pads, Dr. Adeola can be said to have gone through a very challenging background growing up but can now be seen as a huge success and inspiration.
Dr. Adeola Deborah Olubamiji is a Nigerian-Canadian technologist who specializes in Metal and Plastic Additive Manufacturing (also known as 3D-Printing). In 2017, she became the first black person to obtain a PhD in Biomedical Engineering from the University of Saskatchewan, Canada.
Dr. Addy as she is fondly called is currently the Lead Metallurgist / Material Engineer at Burloak Technologies (The Advanced Additive Manufacturing Division of Samuel Sons & Co) in Ontario, Canada. She is also the chief consultant at D-Tech Centrix, an education and career consulting company, located in Ontario Canada and Indiana USA.
She founded STEMHub Foundation, a Canadian Non-Profit that empowers and teaches Science, Technology, Engineering and Mathematics (STEM) Education to students and early career professionals. In addition, she seats on the board of Health Science & Innovation Inc. Indianapolis, Indiana as the Secretary of the board. 
She has received so many awards and recognitions such being recognized in 2017 as 5th of the 150 black women making Canada better, during the commemoration of the 150th celebration of Canada. She was named one of the 10 L'Oreal Paris Women of Worth Honoree Canada in 2019. In same 2019, She was named as one of 27 Influential Women in Manufacturing Honoree in USA.
In 2020, Dr. Addy was awarded as one of 130 STEP Ahead Honoree and female manufacturing leaders by the Manufacturing Institute, USA. She was also selected as an awardee of Top 100 Canada's Most Powerful Women in 2020, under the Life Science and Technology Category. She was also recently presented a prestigious award as the Woman of Outstanding Achievement in Education by the Nigerian-Canadian Community in a ceremony held in Toronto, Canada. She also received an award as one of the top 25 immigrants in Canada in 2020.
Her story is one that inspires every struggling young Nigerian seeing how far she has come as she shared in her tweet. Check out screenshots of her tweet below and comment what you think of such amazing woman.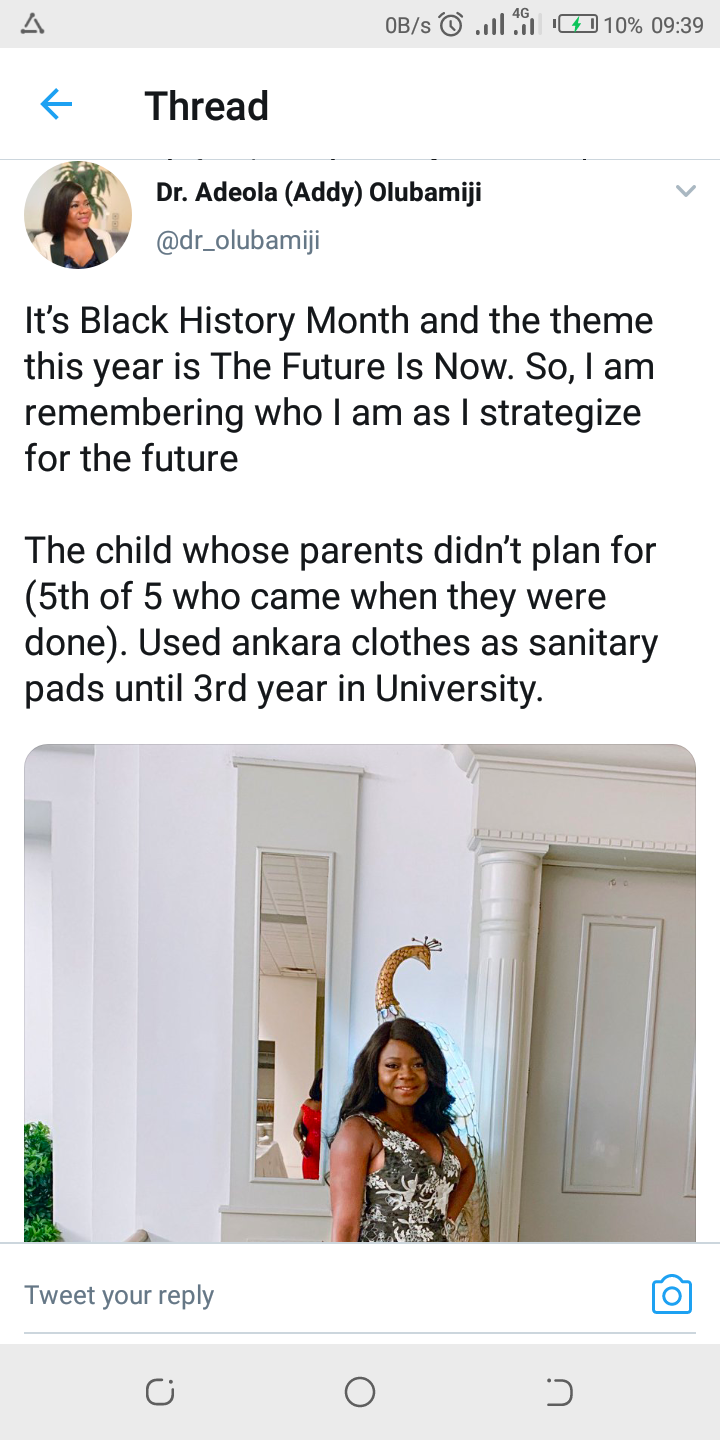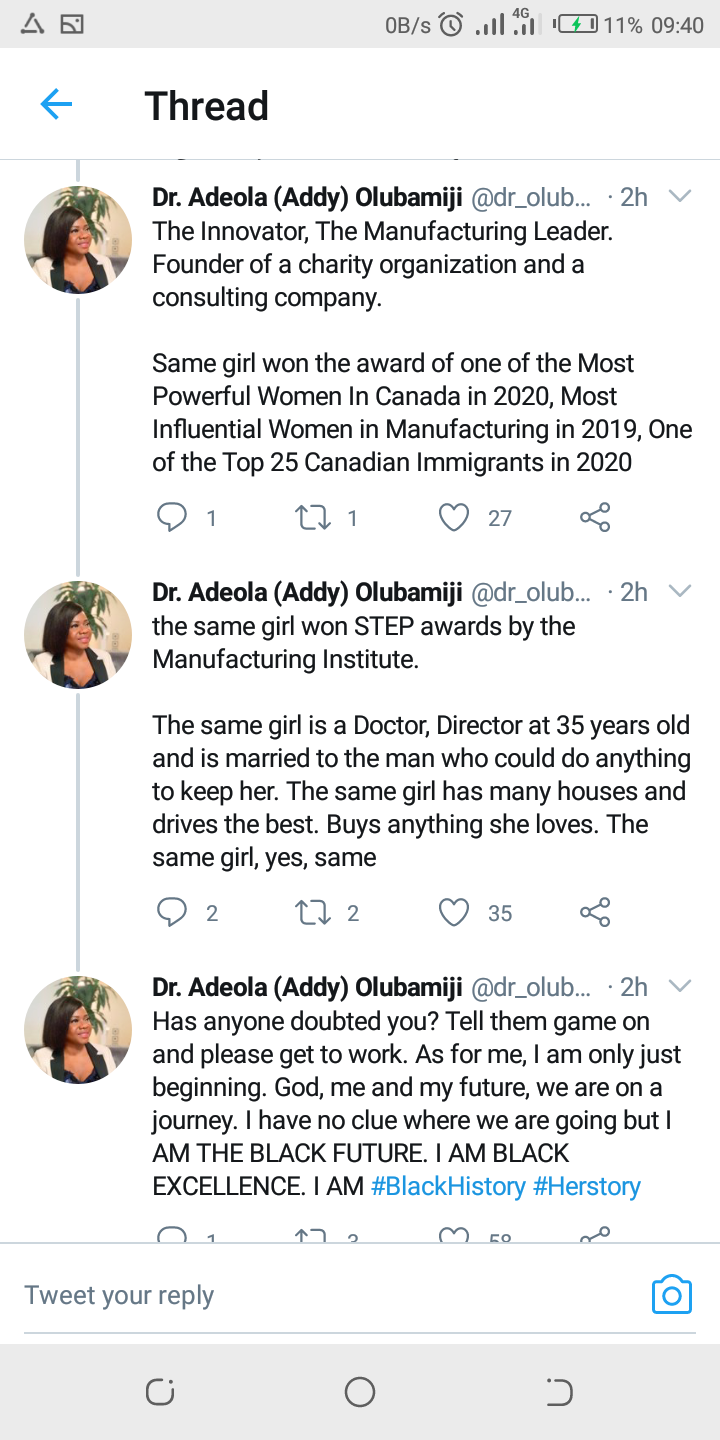 Content created and supplied by: Plainwords (via Opera News )