Most students have resumed school to commence their studies and examinations after the suspension of the Academic Staff Union Of Universities (ASUU) eight month old strike. The happiness and joy of seeing old friends is very prominent now among students. However, there are certain things each student must do or avoid to enjoy a safe and successful academic semester/session.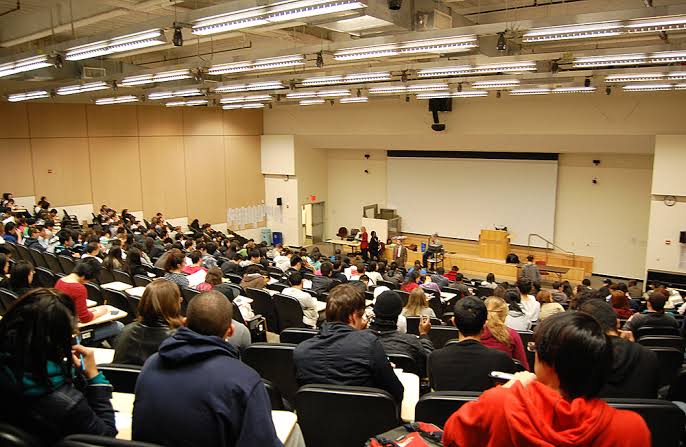 The lecturers are rushing many of their lectures so as to keep to time and make sure they cover much before the exams. Most schools like the Ebonyi state university (EBSU), and others are already writing their exams.
A student who wants to be happy while checking his or her results on the dashboard/noticeboard should do the following consistently:
1. Avoid using your free time to gist and discuss unnecessary things.
Everybody is very much aware of the fact that the programs has been shortened by the break and strike. As the lecturers rich their lectures to cover up, you should use every single opportunity you get judiciously. Use those times to read your books and research more on what you have been taught in previous class
Should your lecturers miss their class, endeavour to read up that particular course and make sure you are improving.
2. Do not miss lectures: Many students will be taking so many things for granted thinking that there's still much time to read later. The truth is that you will miss many things when you miss any lecture.
Most lecturers will want you to write for them what they taught you in the class during exams. How can you achieve that if you is lectures?
You will also be found wanting in attendance. Some lecturers use their attendance too. Do not miss classes.
3. Do not procrastinate on when to read: As far as now is concerned, read with every time you get. Do not say you will read later because at that time something else that you will want to do will come out.
4. Start preparing for exams now: You cannot say you want to start preparing for your exams later. Start doing it now. Read as though you have an exam to write the next day.
It will help you become balanced.
Content created and supplied by: Chikahub (via Opera News )