Personally, I don't know this Benue son and daughter who has just bagged this degree from Benue State University, Makurdi, but I must celebrate the both here because I am very impressed with their courage.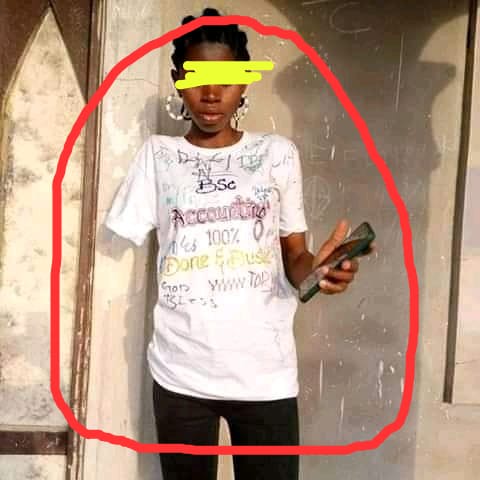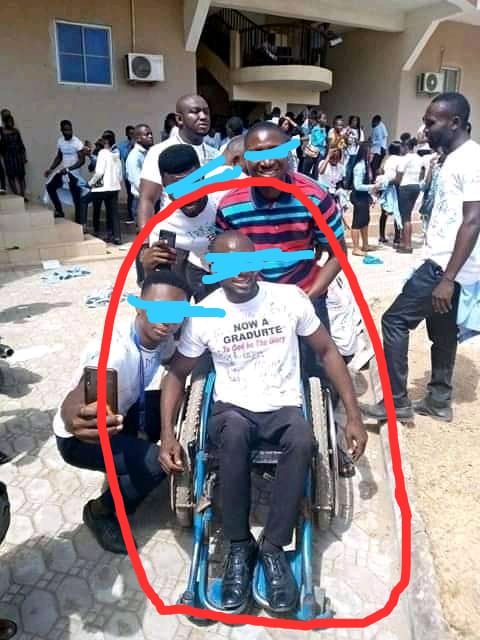 They both have inspired me immensely, look at the hand of the beautiful girl very well, she might have suffered stigmatization by fellow students and even lecturers while a student.
And for the handsome guy, I know he might have gone through alot of stress climbing stairs to attend lectures and write exams, yet the two endured time to the end.
They might have given up on their self powers because of their condition and decided to remain at home to depend on people or beg in the street or market.
The beautiful girl sold out shyness and underwent the stress with one hand, the handsome young guy sold out pride of being intimidated and mocked and today they will henceforth be valued, cherished and adored.
It should also be an inspiration to you Reading, Never give up, Never look down on yourself because of any condition.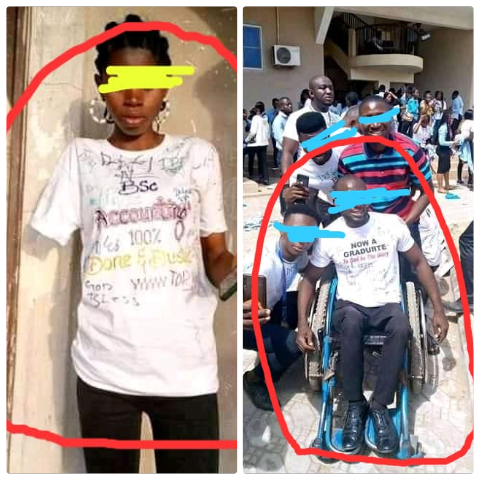 I pray the Lord who has seen them through school will make the labour market to favor them, give them good work.
I want to celebrate you both, congratulations on your graduation.
Content created and supplied by: Saro1470 (via Opera News )