Are You Aware That Mr. Macaroni Was Expelled Few Weeks To Graduation From Redeemers University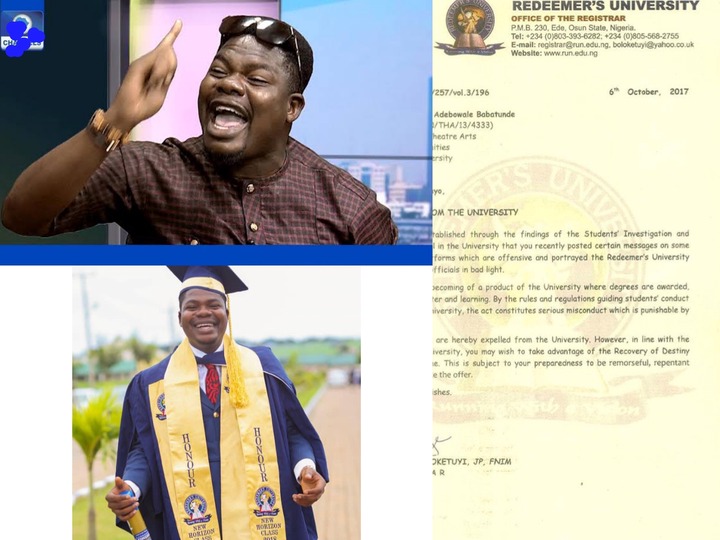 Debo Adedayo popularly known as Mr. Macaroni has been an activist who despises leaders with bad qualities. Right from his secondary school to the tertiary institution, he has always made his opinion known to the public and fights for what he just, like what he exhibited during the #occupylekkitollgate protest.
It will interest you to know that while he was a student leader at Redeemer's University (RUN), an institution owned by Redeemed Christian Church Of God, Mr. Macaroni was expelled few weeks to his graduation because he simply criticized the Vice-Chancellor(VC ) in the post he shared online.
The funny aspect of this is, Mr. Macaroni didn't mention anybody's name in the write-up, but the institution used it against him and tagged the message passed in the write-up as offensive and punishable by expulsion.
And as such, he was expelled by the university committee but was however given a lifeline to redeem himself in which he was offered a privilege to participate in a recovery of destiny (ROD)program to prove he his sorry for his action.
Checkout Mr macaroni's write-up and the expulsion letter as shared by SaharaReporters on Twitter in 2017 and share your opinion in the comments section: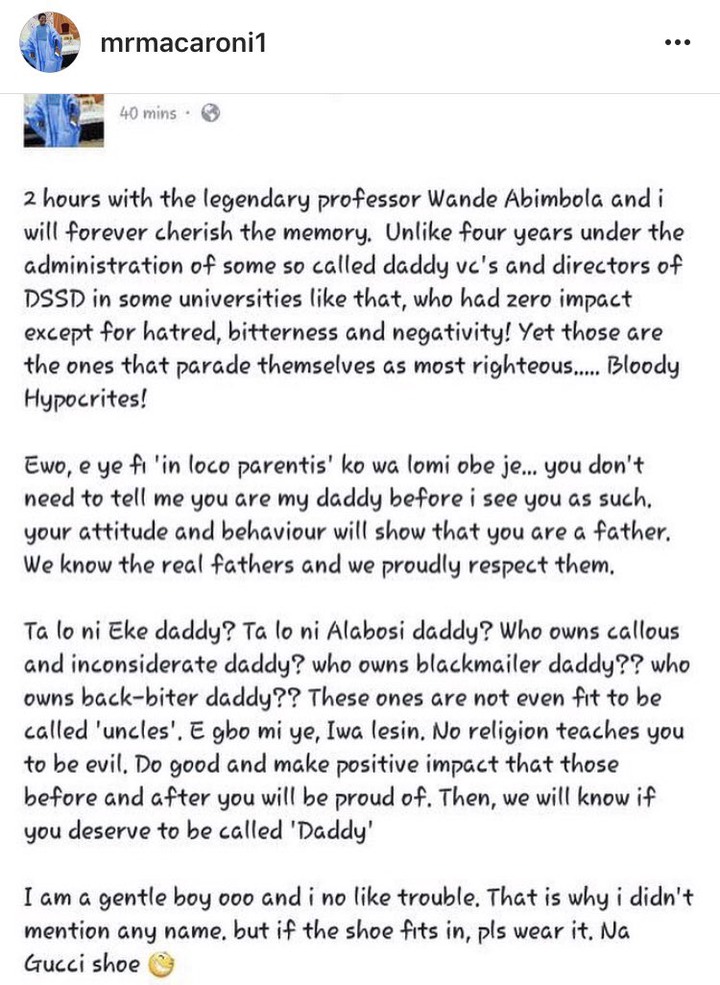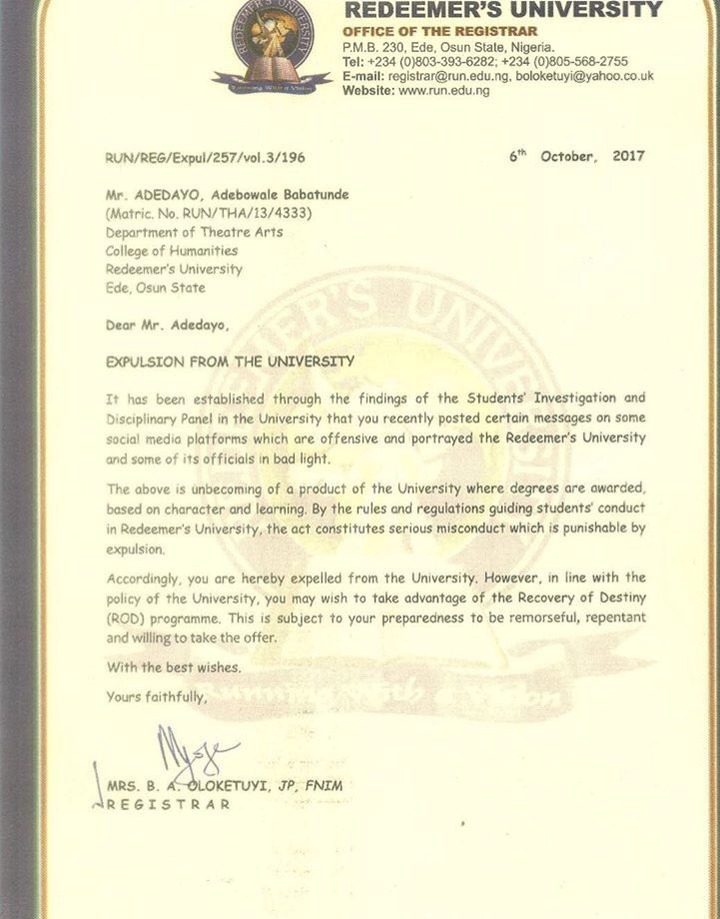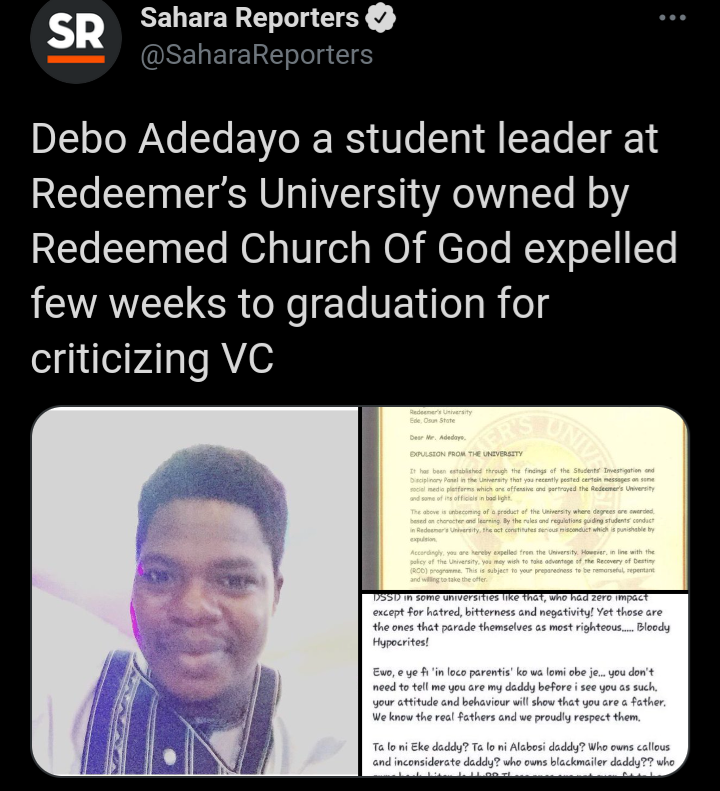 It was later alleged that Mr. Macaroni sued the university and both parties thereafter decided to settle out of court.
Mr. Macaroni in the end, however, graduated from the same university with second class( upper division).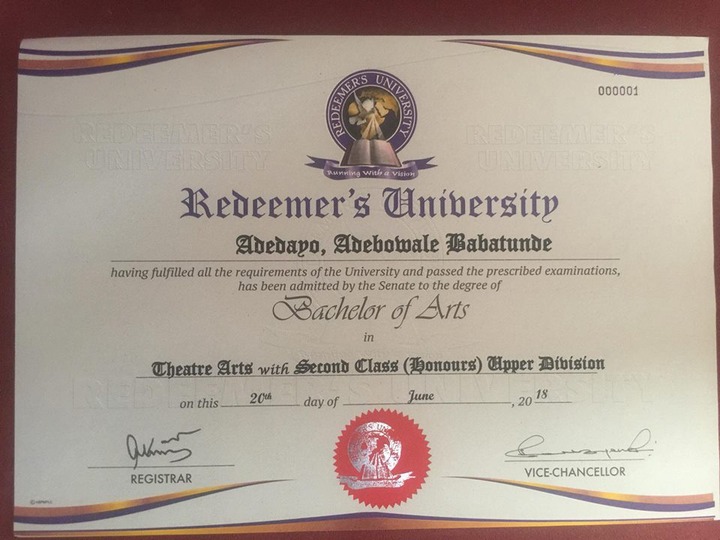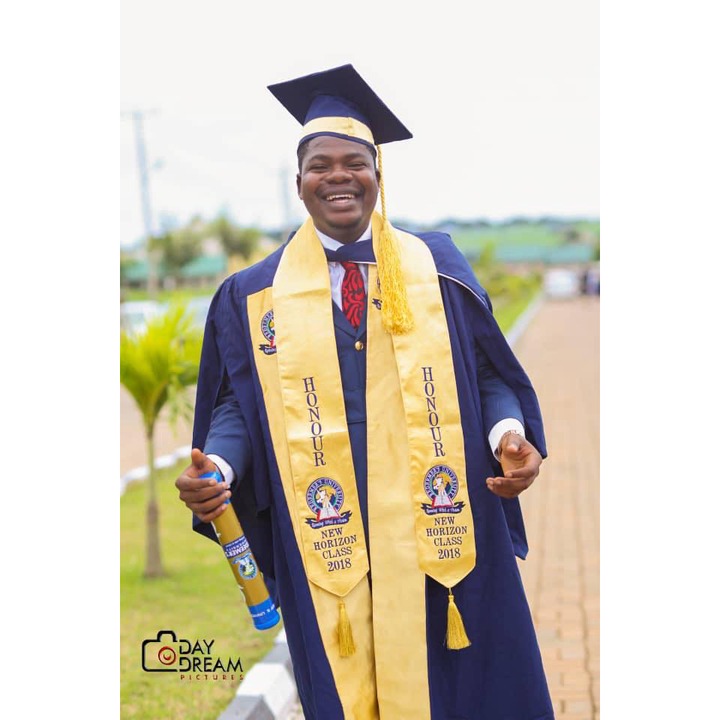 Content created and supplied by: Kiriyo (via Opera News )