When people open up their mouths to tell you what they've been through, the suffering they've endured, the one their parents went through just to see them become a better being in life, you will only but shudder and thank God for the little you feel you have. So many people especially the ladies went through lots of suffering while growing up, capped with the temptations they may get as ladies from men which they try to avoid, the kind of work they went through just to make sure the suffering in their homes come to an end, you only but praise their efforts.
In many homes, women are the breadwinners while the men feel reluctant to do their jobs. So many men are just too lazy to work when they discover their wives have got jobs and willing to help out, while some others are unable to find a good job. Some too out of frustration, had to deny their children leaving the poor woman they call their wives to go through the suffering of raising the kids alone. Imagine if such kid grows after enduring all these sufferings and later become somebody in life, you think he may have any regard for you?
A lady by name Motara has narrated the suffering she went through in her bid to become somebody in life. According to her, her father transferred her and her siblings training to her mum without caring to check up. She gained admission and couldn't go but prayed to God for help. Her uncle later decided to see her through and she had to go enter the higher institution at Saki Ibadan with 6 Skirts, 5 tops and 2 pants unlike other people. She went through the struggle alone to survive and it became worse for her when her uncle who's training her died. It seemed to be the end of her education but God saw them through and now she's able to take care of her mum who's been hawking almost all her life to train them.
See below;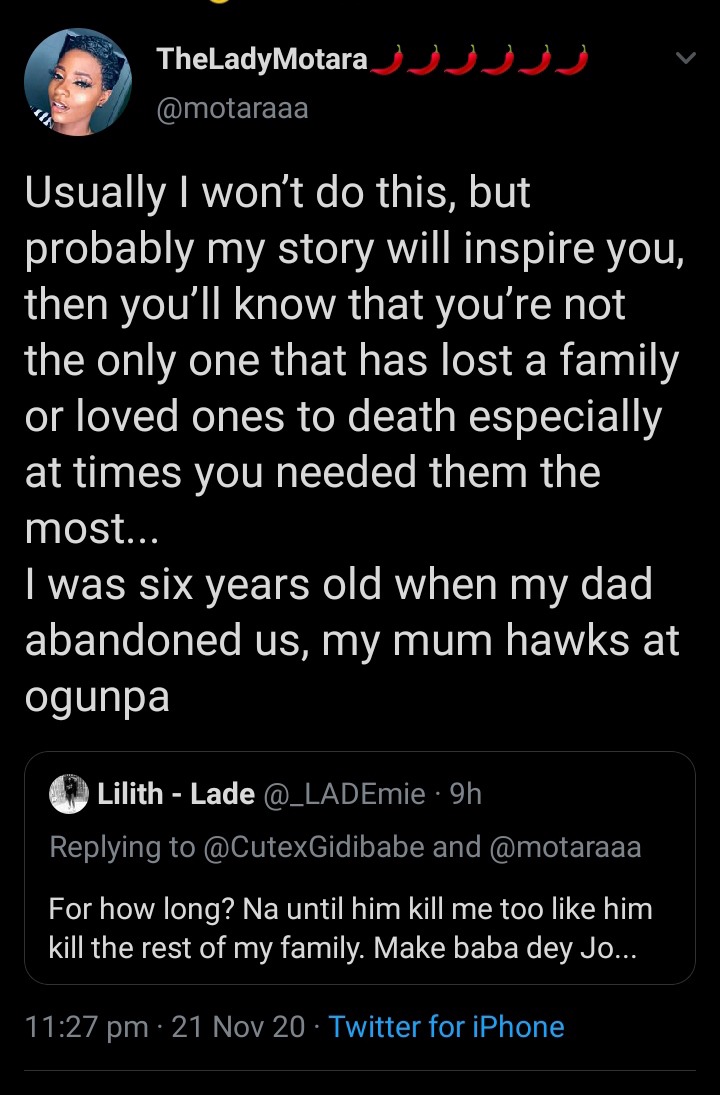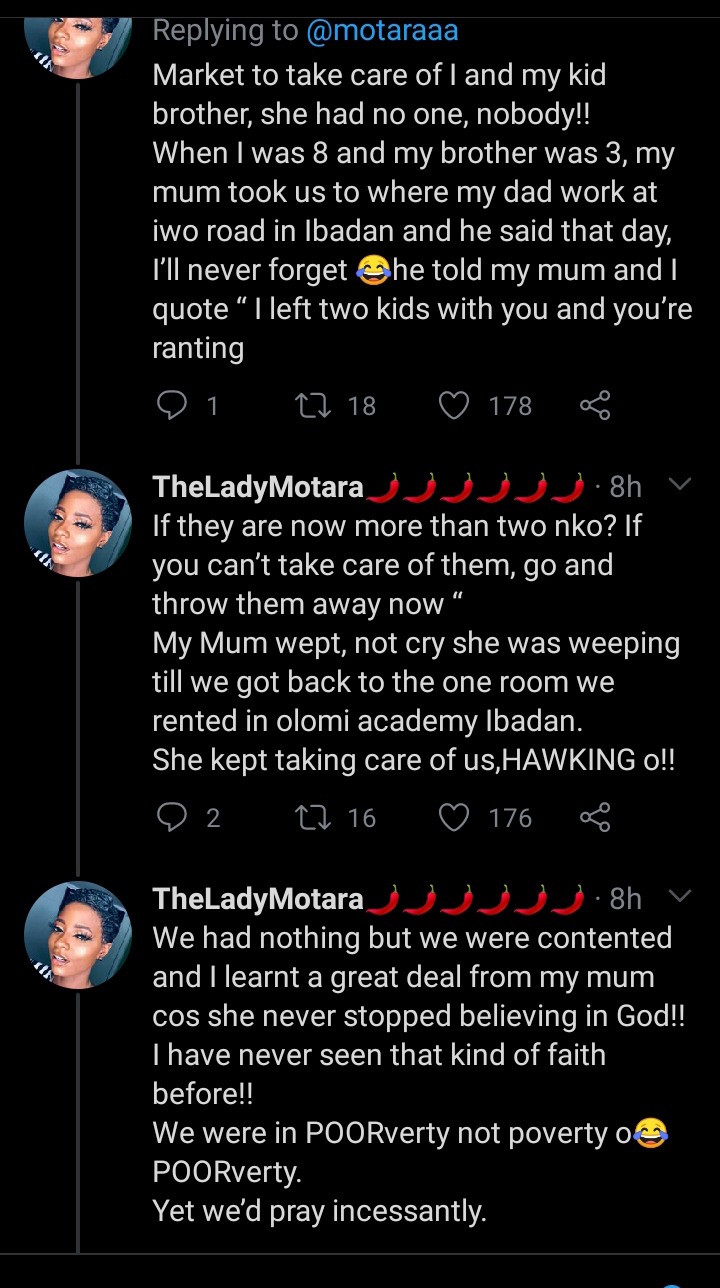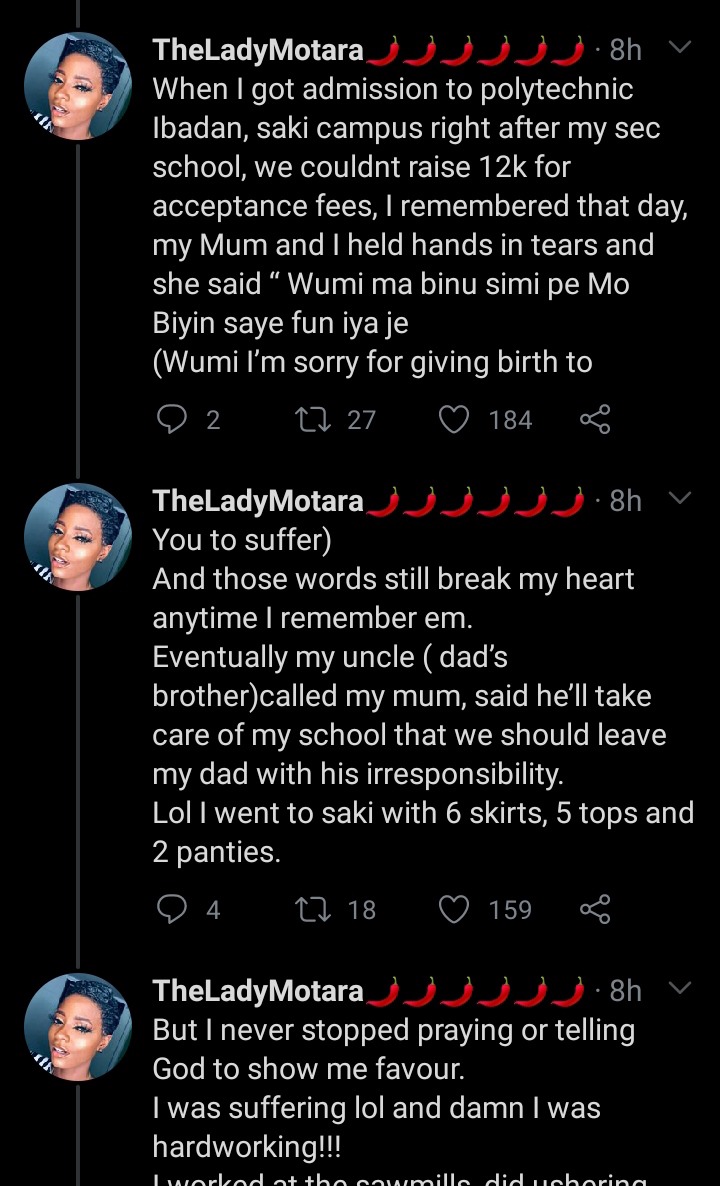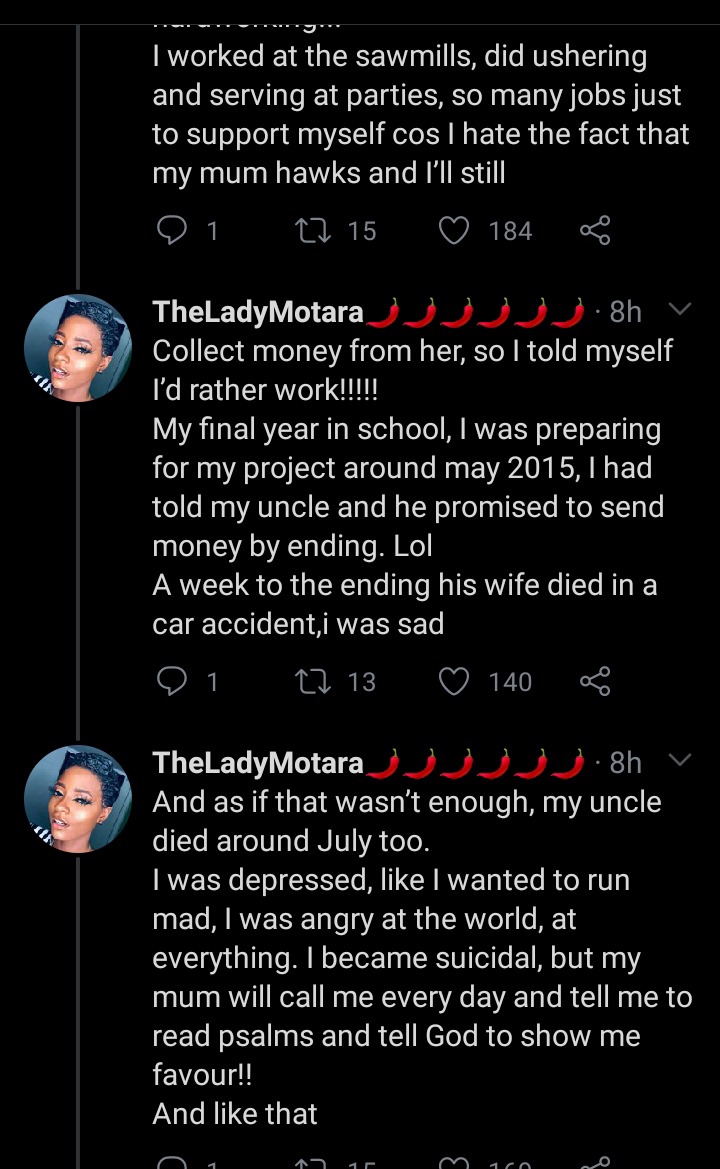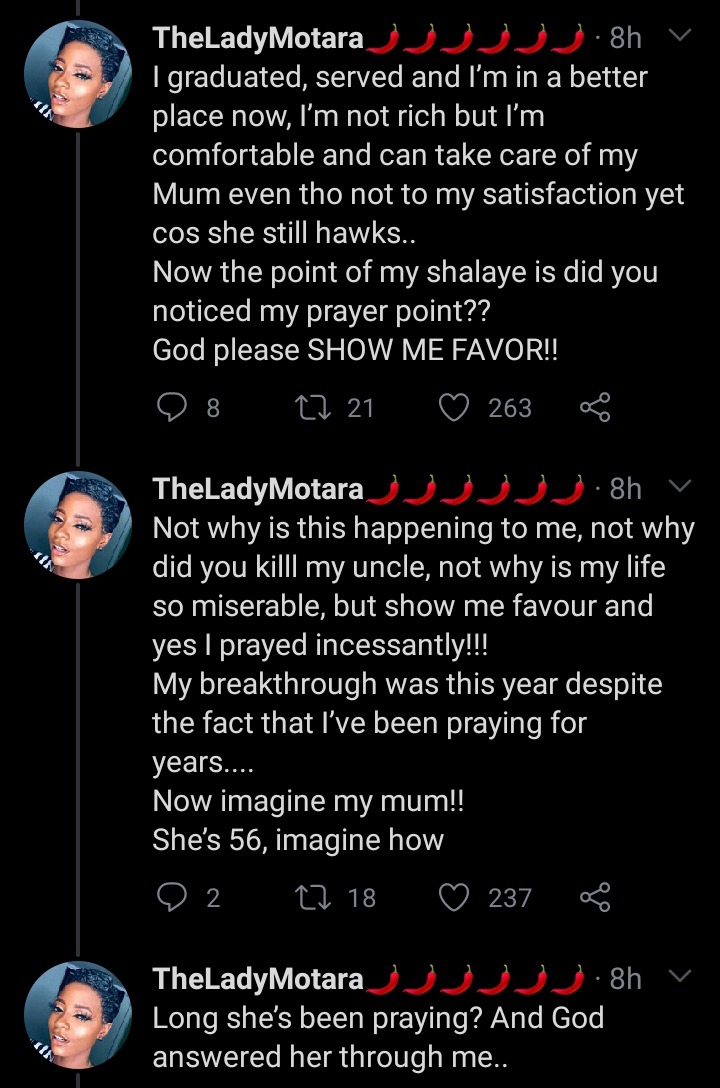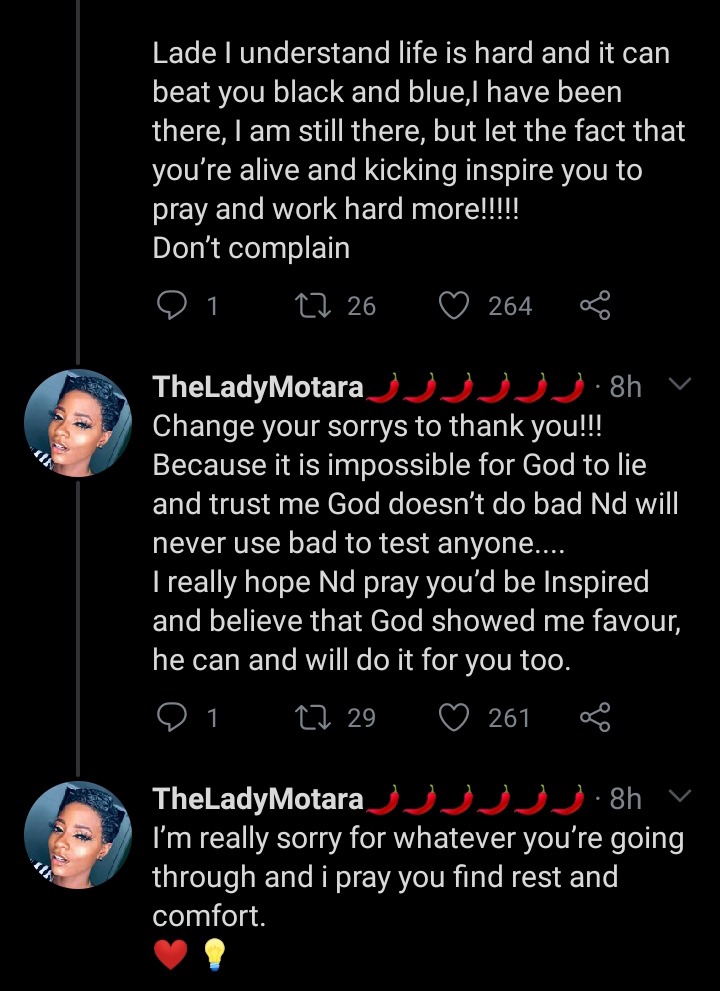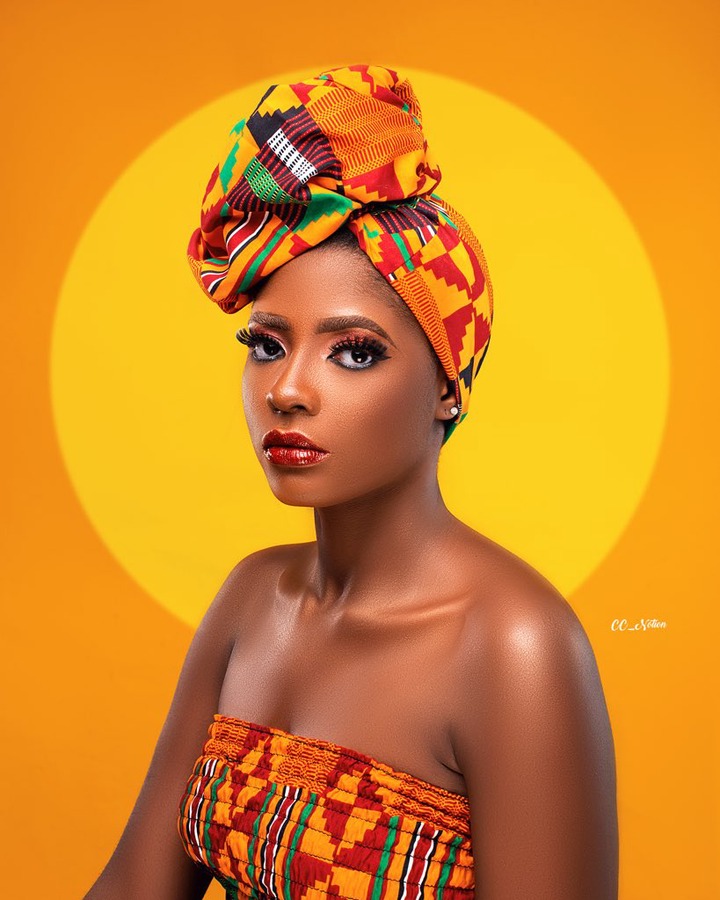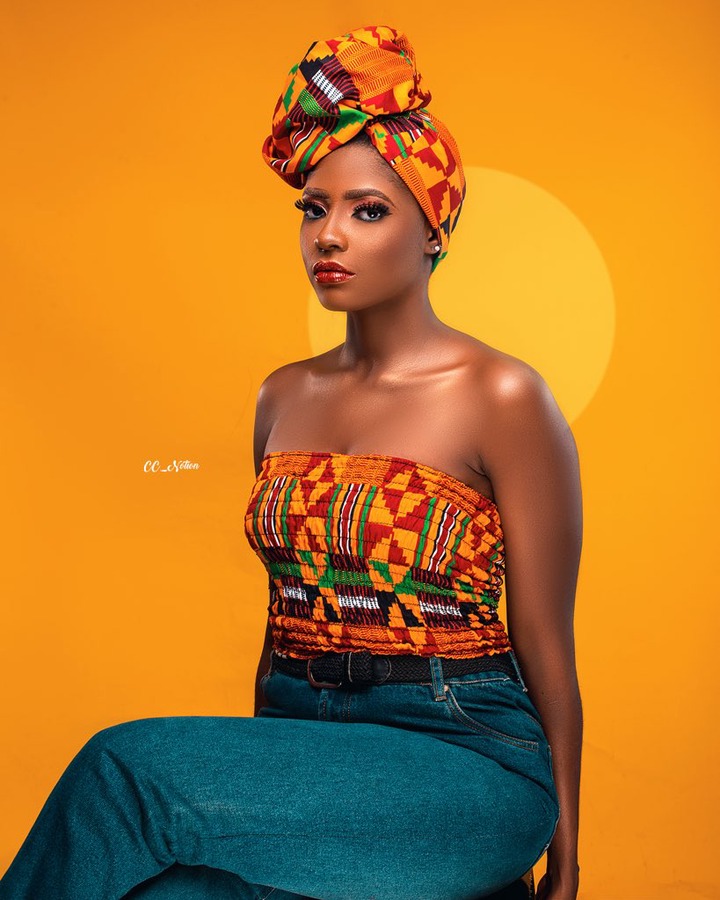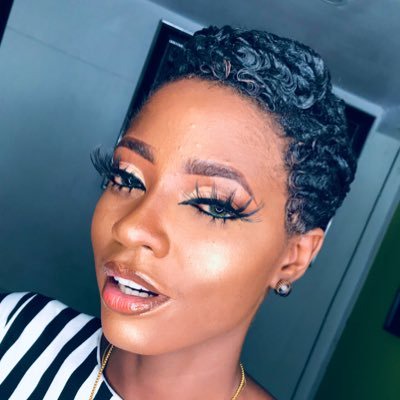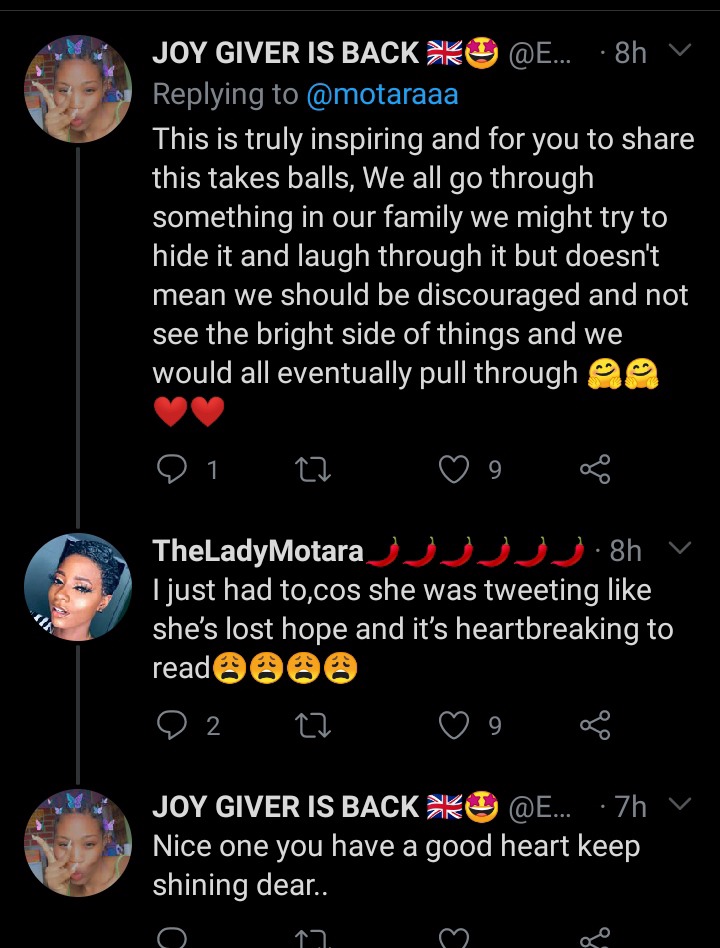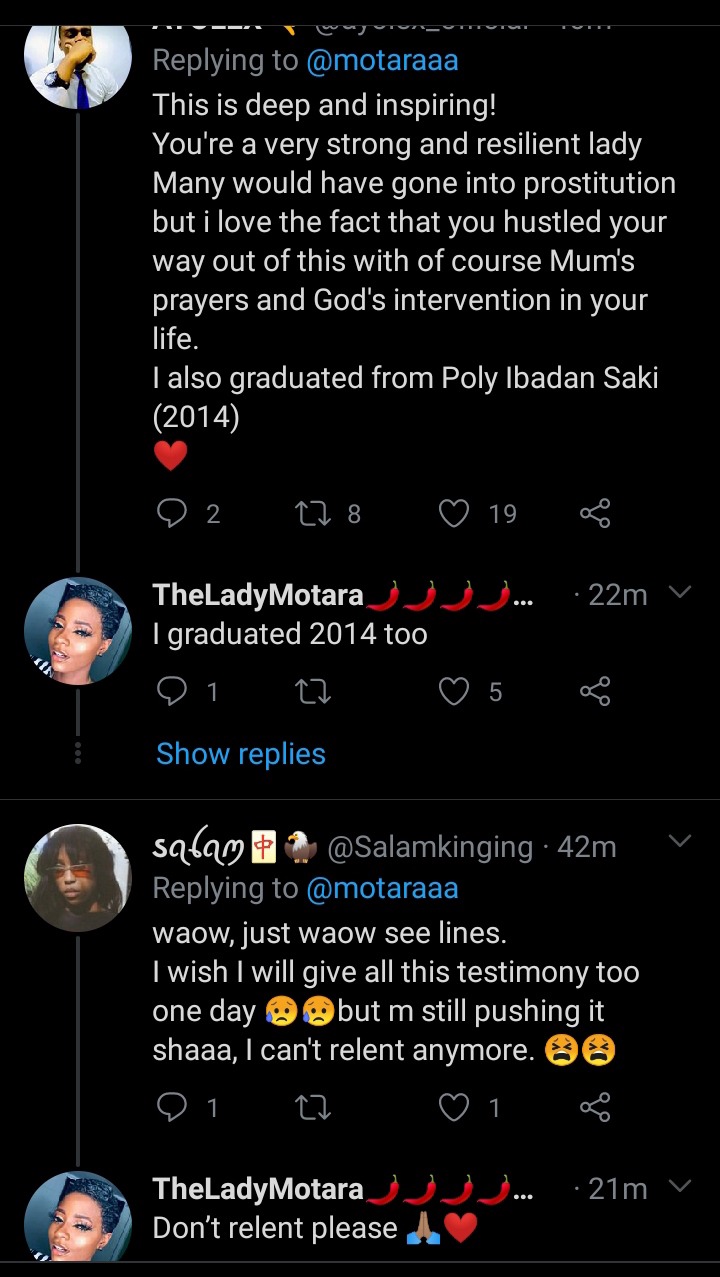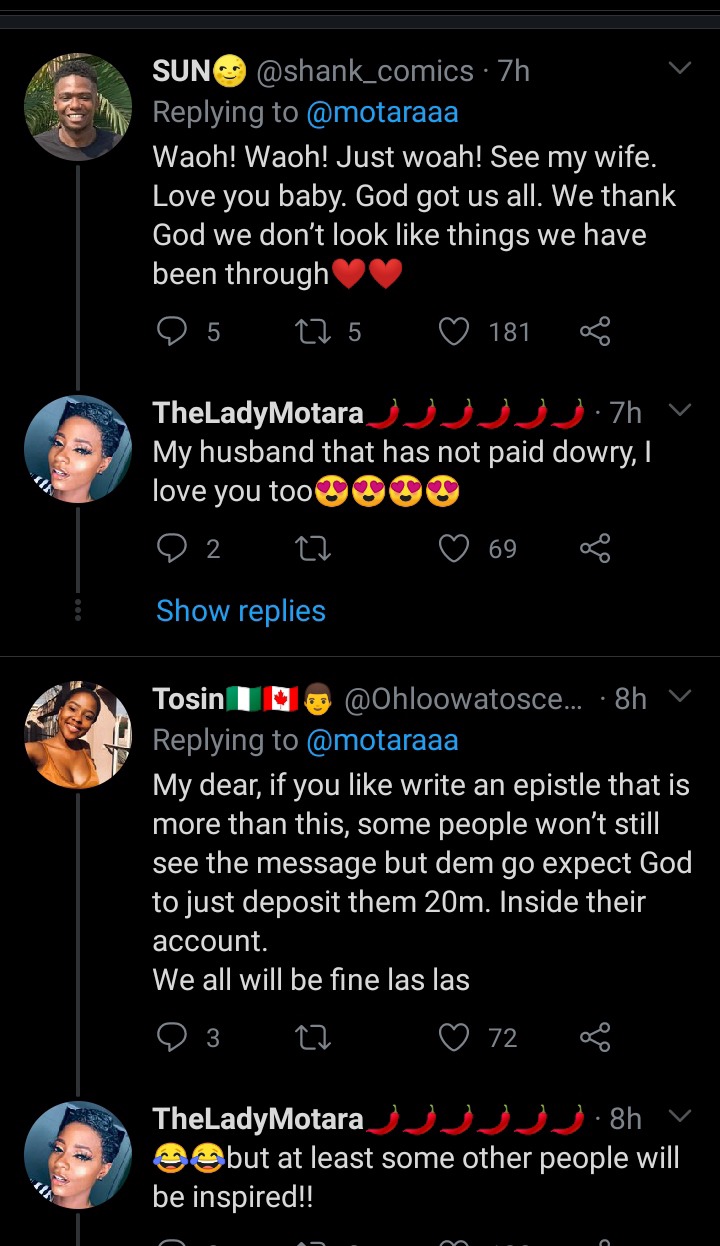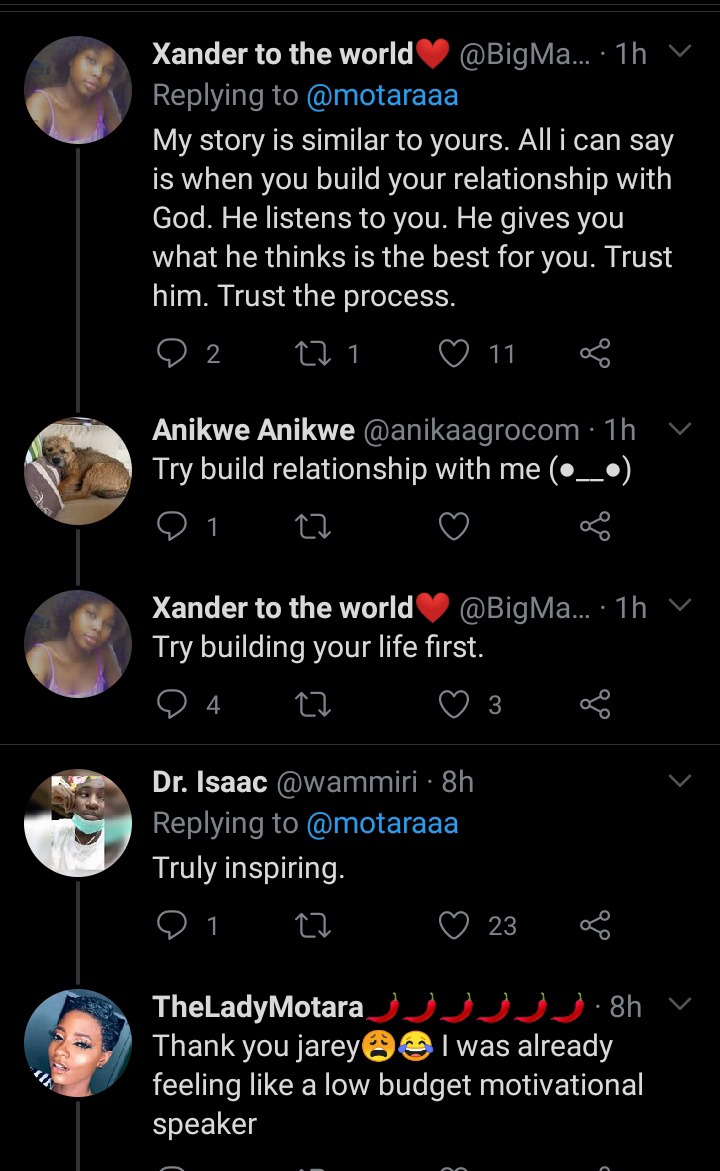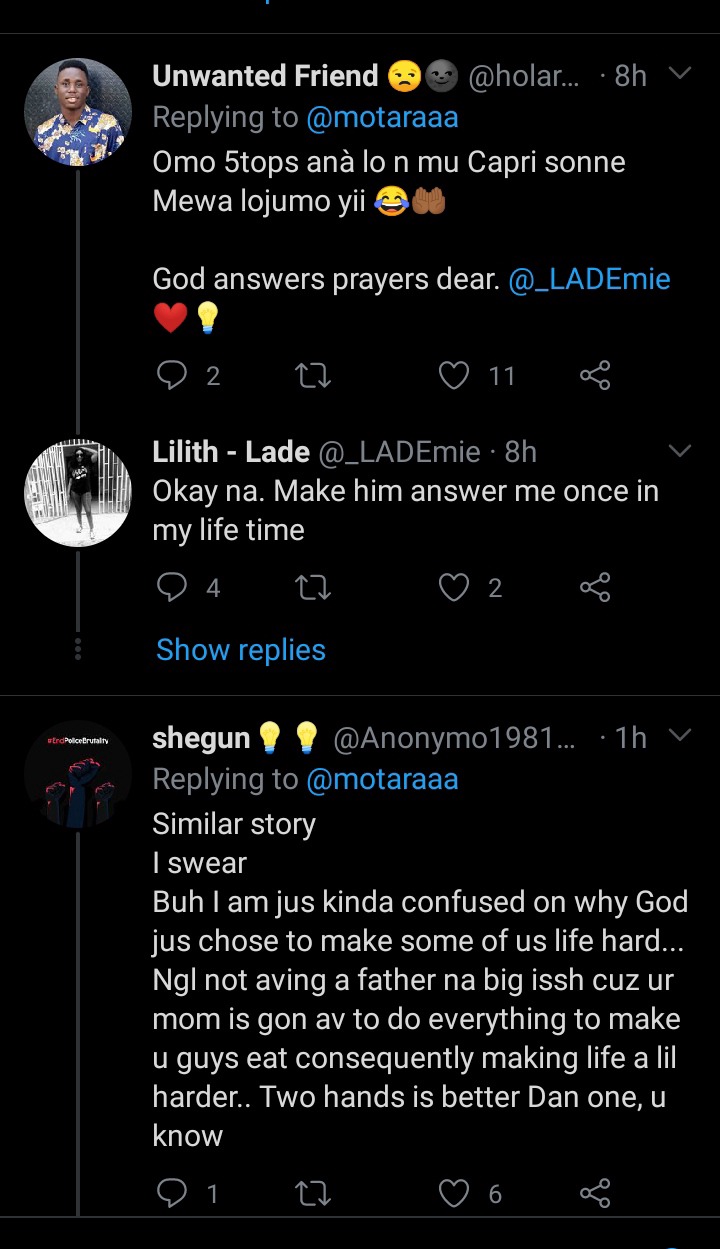 In every situation you find yourself, always believe in God for help and never give up. Even at the least expected time, He comes through for people. Just like Motara'a case, yours may be worse or better than hers but she conquered, you too can. Be prayerful, determined and consistent, you will always scale through.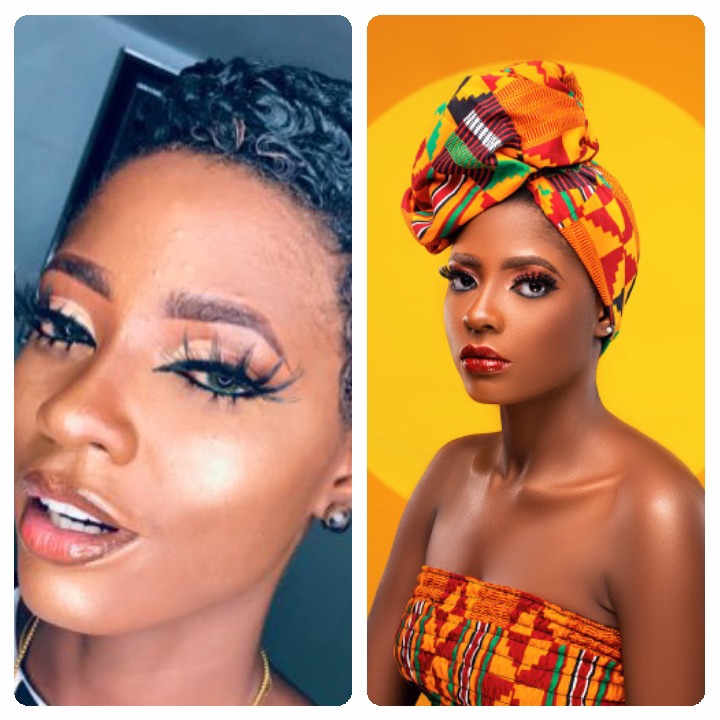 Content created and supplied by: Michael_blog (via Opera News )