Even after years of education, there are some things that some people still mess up. For me, it's algebra. Many English students seem obsessed with perfecting their language learning, and become frustrated when they make errors and spend hours trying to correct those errors.
Criss Jamie:
"Everyone has their own ways of expression. I believe we all have a lot to say, but finding ways to say it is more than half the battle".
Everyday we do make irrelevant English mistakes but they said nobody is perfect. Even English professors make their own mistakes.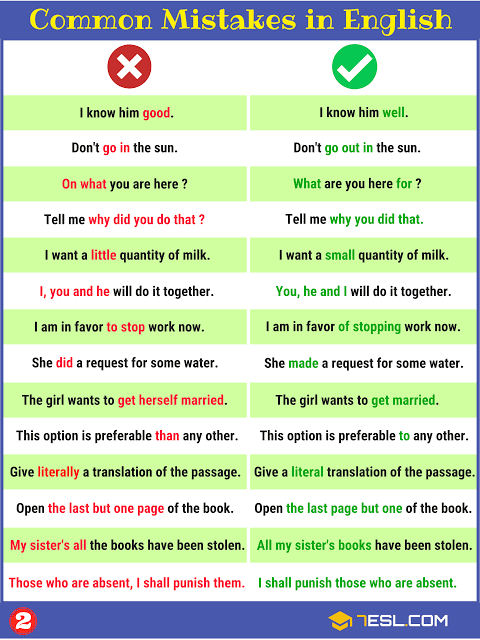 Some of the English mistakes are:
Phone calls:
I cut the call - incorrect.
I declined the call - Correct.
Possession shared by two people:
It was Joy's and blessing's Car - incorrect.
It was joy and blessing's Car - Correct.
Animal gender:
Incorrect: The fowl lost his feathers. (You don't know the gender.
Correct: The fowl lost its feathers.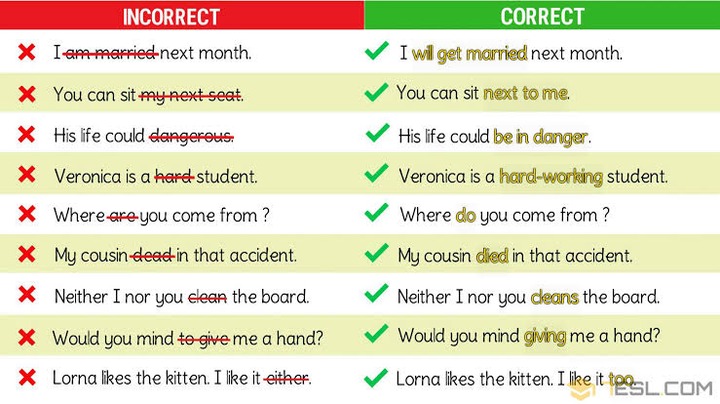 That / Who:
Incorrect: I have written to my sister that lives in France.
Correct: I have written to my sister who lives in France.
With these few corrections you will be able to advance your grammar.
Please like and follow for more updated news.
Content created and supplied by: Ubasko (via Opera News )