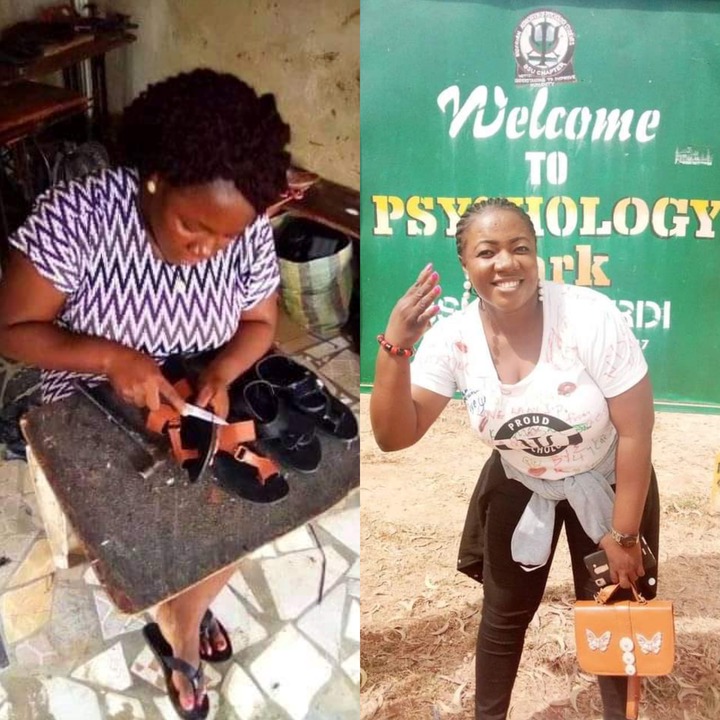 Yesterday a young lady took to her Facebook page to celebrate her graduation in BSC. psychology from the Benue state university, she also appropriated God in his great did during her school she went further to appreciate every one who have been in support throughout her school, she also shared some photos of her doing what she knows how to do.
This was her post;
My beloveth #TEAbrethen please join me in thanking the God of all possibilities for me ooo
Just when I thought it was over then the God of new beginning picked me up, dust me and rewrite my #Story.
This #Shoemaker girl is now a #Potential #Graduate.
#Certified #Psychologist
This can only be #God.
#6th February is a #goal oooooo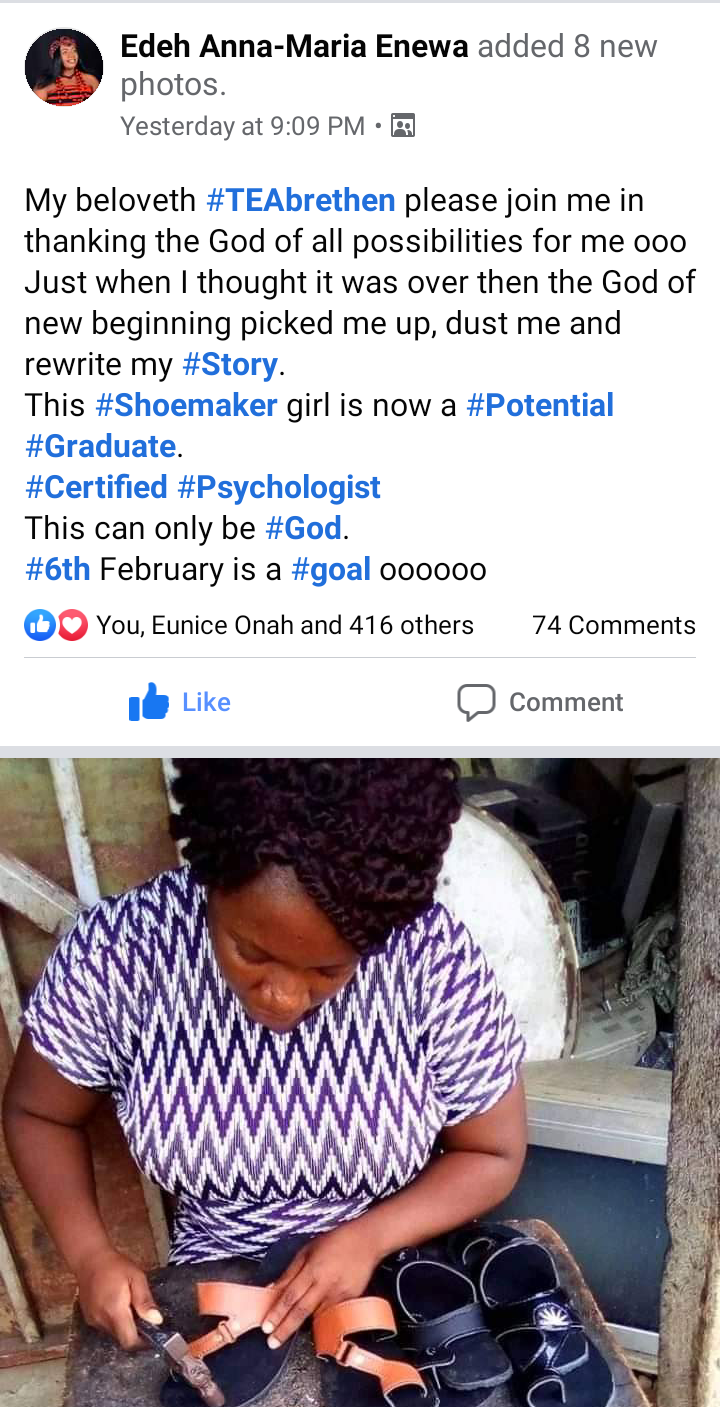 This lady has been in the shoe making industry for a while now and her craft is really wonderful, unlike every other lady she took a different part which would save her a lot of damage and which might have caused her damages, she has been an inspiration to other ladies out there. You mustn't sell your body, do illicit act or do illegal things to earn a living or chase your dream.
here are some of the pictures she uploaded;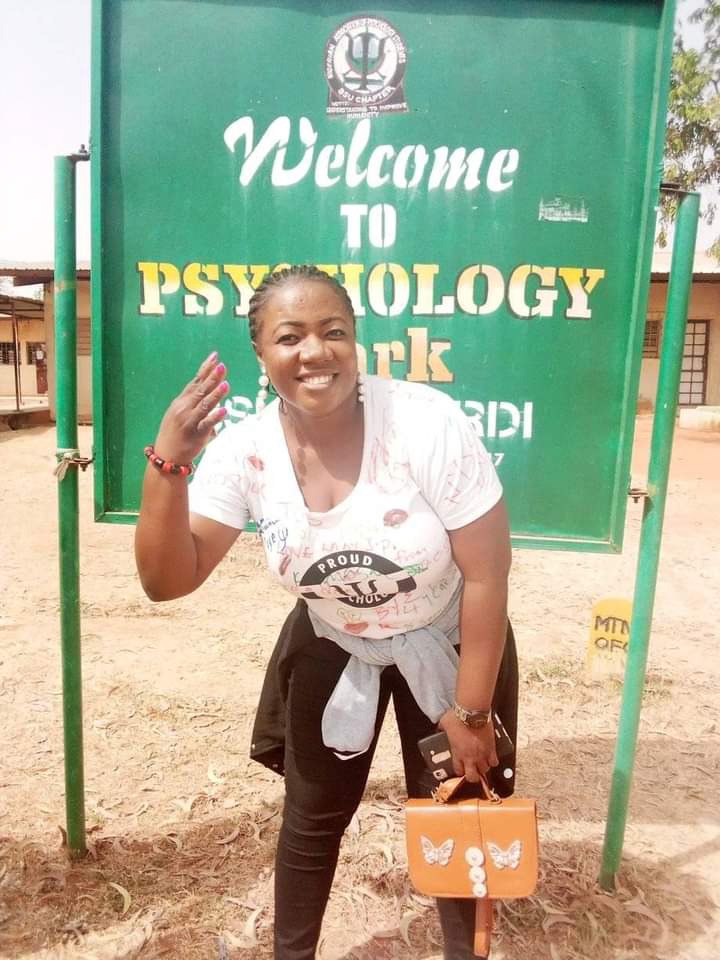 People need to patronize and support her, people like this are rear and there need to be motivated. Indeed, she is a great woman and am ambitious lady, the sky is surely her starting point.
visit opera mini hub for your latest news and update on News, comedy, entertainment, jokes, health tips etc.
stay connected always.
Content created and supplied by: Abmorel (via Opera News )