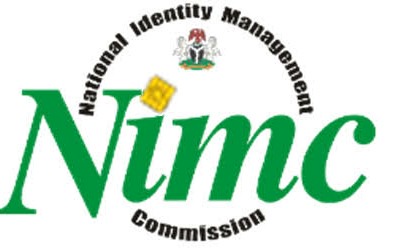 Challenges when identified are solutions identified. Following the ongoing National Identification Number (NIN) enrolment by the National identity Management Commission, many people who have been trying to get themselves enrolled are full of complaints about their experience on the exercise. The purpose for this write-up is to bring to light the challenges facing the NIN enrollment exercise and to solicit solutions for the various challenges and also to encourage those who have not yet registered for NIN, to do so.
Below are some of the challenges facing the NIN enrolment exercise:
Registration fee: This exercise is assumed to be free but certain amount of money is being collected in various enrollment centres. Some centres collects N500 per person while some collects N100, some said they are asked to pay N6000 which I find difficult to believe. But, where I did, it was N500.
Delay in Releasing the Registration ID: After the enrollment you will be asked to come after one week for your ID but most times, after a week the registration ID will still not be ready.
Documents Needed for the Registration: In some centres you will be asked if you have voters card and BVN, if you say no, you don't. They will carry on with the registration. While in some centres they will ask for your birth certificate, voters card or age declaration before you will be allowed for enrolment. Why can't these requirements be the same everywhere.
Children's Registration: Children are charged the same amount as adults e.g in the centre I registered. After registering one person in a family, the children are asked to come back for their own registration so they can be attached to the already registered person in the family and the duration can be very long before they are registered.
Errors Are Difficult to Correct: During my registration, my data was well entered because I was seeing them but after a week, I went back to collect my ID, there was an error in my name. I asked why but was told the name will come out correct when am collecting the original. I went to NIMC head office in Wuse, Abuja to seek advice but was told to go for a change of name and court affidavit.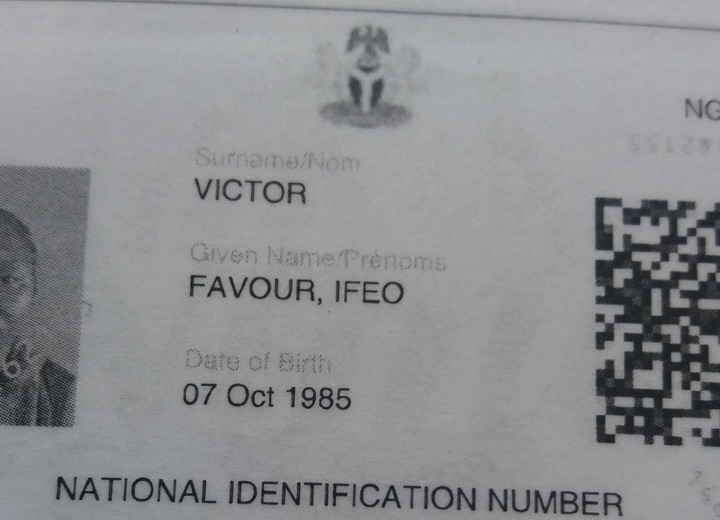 Picture: Showing Error in One of my Names
If you look at the card critically, you will see an error in the name Ifeoma. Instead of Ifeoma, It was written (IFEO).
Lack of Enough Resources: Majority of the enrollment centres uses only one computer system. In this kind of exercise, provision should be made for adequate resources. This will help speed up the entire process.
In conclusion, the government should please think about harmonization of our data, because looking at it, we have our data with Network providers, INEC, NIMC e.t.c. This will help reduce the stress of data collection from citizen everytime.
Also there should also be harmonization in the authority of each of the Identity Cards. Most times when you present voters card, you be asked to provide National Identity Card, most times you will be asked to provide BVN. I know they both serve different purpose but since they all contain an individual's identity, they should all be honoured for identification.
Please share to others to make our enrolment exercise better.
Thank you.
Favour Victor
Content created and supplied by: favourvictor-10 (via Opera News )