Increase in the Cases of coronavirus in Nigeria has affected schools since last year March. As such, many students have suffered from the impacts of the virus in Nigeria. Among other effects is the delayed in academic calendar and payment of house rents.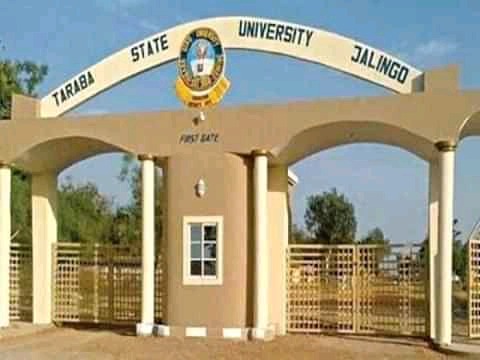 Since students have suffered from the lockdown for over 11 months including the ASUU Strike, it won't be a good opinion for them to be at home again. Enough harm has been done already in learning and academic achievement of such students, especially in public universities.
I suggest that, the government at all levels should issue guidelines to Schools in the country, instead of imposing another lockdown or closing schools in the country.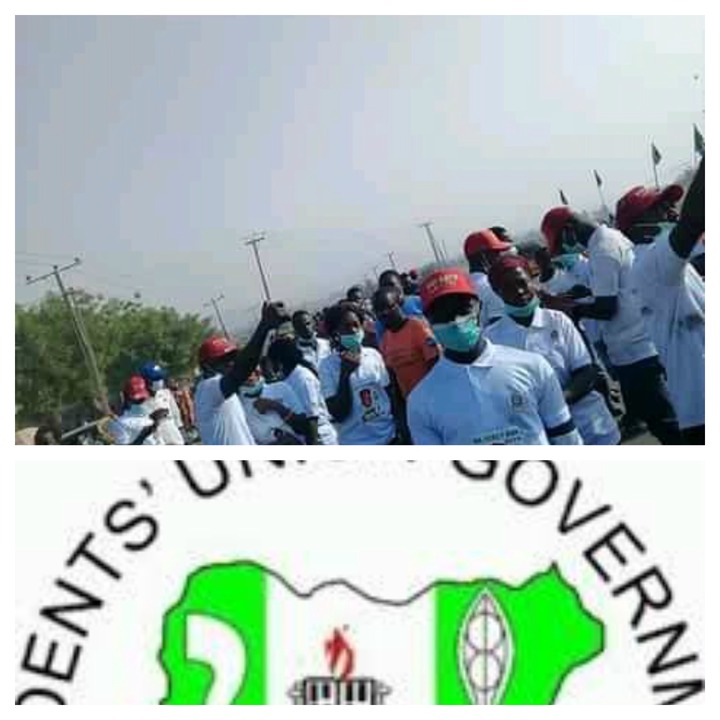 Well, report by Olayinka Gabriel a social media influencer and educationist shared a post to facebook group and write "TSU-SUG asked students not to pay House rents, they're planning to meet with landlords and caretakers.
He further write "The students union government of Taraba State University Jalingo, wishes to inform all students that stay off campus to please forward the phone numbers of their individual landlord/caretaker. In regard to it students interest with respect to anticipated resumption.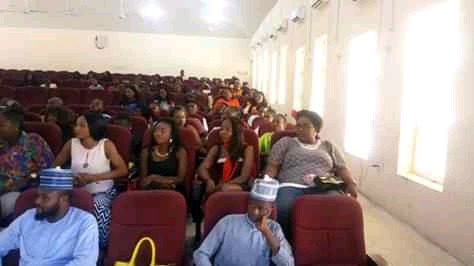 "No student should pay his/her house rent, until an agreement is reached between student union government and landlord/caretaker."
When Gabriel posted the information on facebook, a lot of people Reacted to it. Among other commentators are the screenshots below: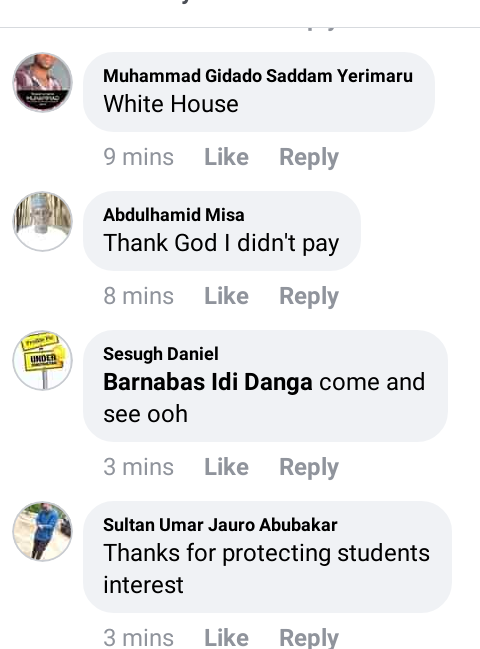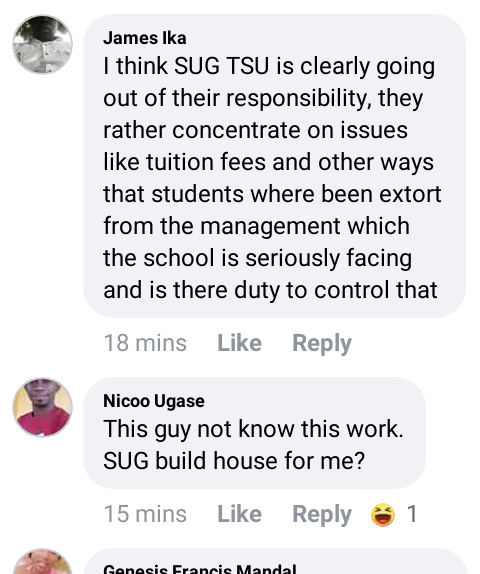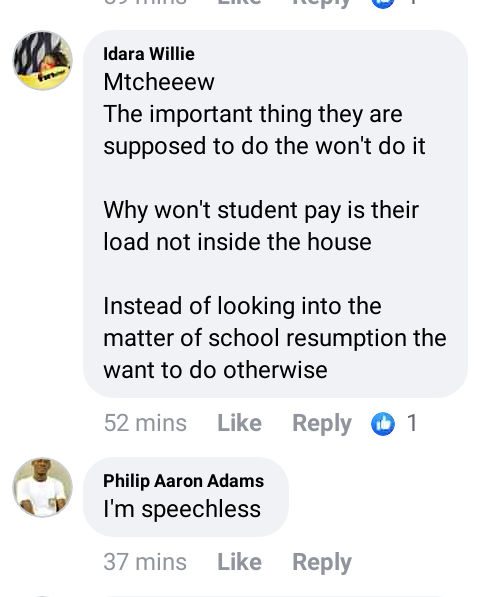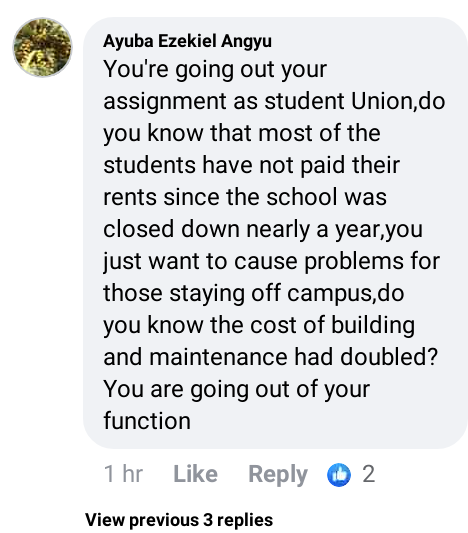 Think of it now, What is our government doing about this? Keeping students at home will rather cause harm. What do you think about the SUG of Taraba State University based on the information they gave their students to do?
Let's interact more in the comments section. You can follow, like and share my Post to hear other people's opinion please.
Content created and supplied by: Smacrin (via Opera News )