How To Use 'Later' and 'Latter', Plus Other 15 English Word Pairs
Unarguably, English Language is not a mother tongue in Nigeria but we use it to communicate among different ethnic groups in order to break the barrier of language differences, without English Language, I couldn't fathom how Hausa and Yoruba communicate effectively, Igbo woman may not be able to sell her wares to Nupe woman without learning their different languages, but with English, we can communicate with any tribes without interpreter, and that is why it is recognized as Nigeria official language even though British Colony brought it.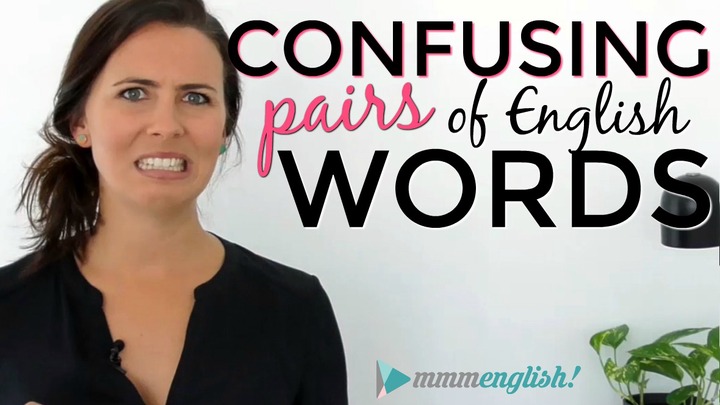 However, we all know that English language can be wild sometimes; we get confused when we want to communicate officially or with our friends and families. English has lots of different words share the same spellings and pronunciations. Some of these words are confusing even for native speakers, especially in writing. These words are regarded as homophones.
Homophones are words that sound alike but are spelled differently. Words that sound the same but have different meanings and usually different spellings.
Example, when do we use "affect" and when do we use "effect" or what about the verbs "to bear" and "to bare"?
For learners of English, these similar words can be incredibly confusing. You don't want to stop your English conversations to wonder (think about) which word is correct. So, this article is going to educate us on how to use those confused words correctly to avoid embarrassment. Let's go…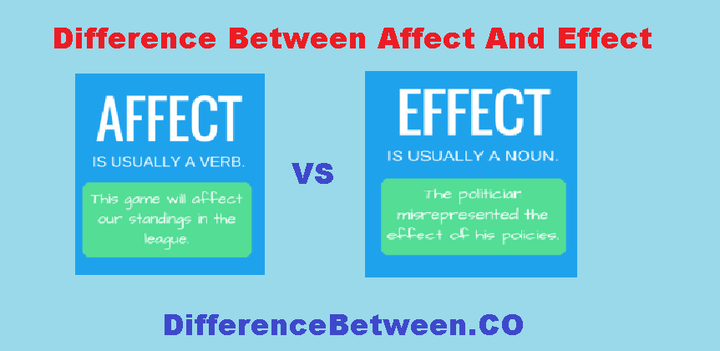 1. Career vs Carrier vs Courier
Career as a noun is used to describe the job or series of jobs you do during your working life, especially if you continue to get better jobs and earn more money.
Example: I have always wanted to choose Engineering as a career.
Carrier is a noun, it can mean person or thing that carries something, or someone who does not suffer from a disease but has the infection can give it to someone else.
Example: Mosquito is considered as a carrier of Malaria sickness
A courier is someone who carries important messages, packages or documents for someone else.
Example: I will rather use DHL Courier service for my goods abroad.
2. Bored vs boring
Bored is an adjective that describes when someone feels tired and unhappy because something is not interesting or because they have nothing to do.
Example: I am bored at home, can you come to my house please?
Boring is an adjective that means something is not interesting or exciting.
Example: Today's lesson was so boring that I fell asleep inside lecture room.
Note: Most verbs which express emotions, such as to bore, may use either the present or the past participle as an adjective, but the meaning of the participle is often different.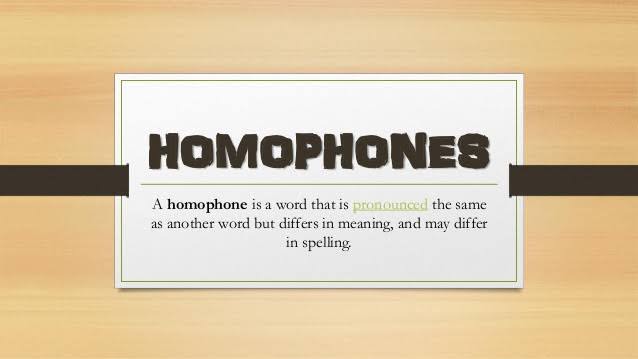 3. Altogether vs All together
All together (adv) means "together in a single group."
Example: The waiter asked if we were all together.
Altogether (adv) means "completely" or "in total ".
Example: She wrote less and less often, and eventually she stopped altogether.
4. Complement vs Compliment
Complement is a verb, which means to make something seem better or more attractive when combined.
Example: The colours blue and green complement each other perfectly.
Compliment is a noun, which means a remark that expresses approval, high regard or respect.
Example: I got a nice complement from my friends when I returned from abroad.
5. Defrost vs Melt
Defrost is a verb that means to (cause to) become free of ice, or to (cause to) become no longer frozen.
Example: I need to defrost those fishes before I fry them.
Melt is a verb, it means to turn from something solid into something soft or liquid.
Example: It took almost 1 hour before the ice melted.
6. Discreet vs Discrete
Discreet is an adjective. It means to be careful or modest, not to cause embarrassment or attract too much attention, especially by keeping something secret.
Example: "For you to work with top politicians, you need to very discreet", said the man.
Discrete is an adjective. It means something is distinct and separate or has a clear independent shape or form.
Example: She painted using strong colours, discrete shapes, and rhythmic patterns.
7. Later vs Latter
Later is an adverb. It's used to express time, either in the future or after the time you have mentioned.
Example: Can you call me later, I'm very busy now.
Latter is an adjective, which means near or towards the end of something
Example: I was bored during the latter part of the lecture.
Latter can also be used to describe the second thing of two things mentioned.
Example: Later, at the end of his apprenticeship, he was offered the choice of going to Canada for further experience in the flax trade or of entering a university he decided on the latter course and entered the University of Ife in 2007 to study for the B.Sc. Degree in Pharmacy.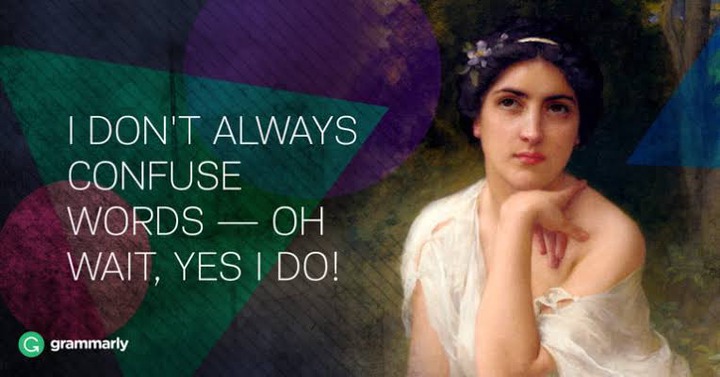 8. Extra vs Surplus
Extra is usually used as an adjective, or a noun. In adjective form, it is used to describe something added to an existing or usual amount or number. As a Noun: An item in addition to what is usual or strictly necessary.
Example: There are extra seats incase all our new friends come with you.
Surplus can be a noun or an adjective.
As a Noun: An amount of something left over when requirements have been met; an excess of production or supply over demand.
As an Adjective: More than needed or used.
Example: Luckily they were able to return the surplus.
9. Lay vs Lie
Lay is an irregular transitive verb (lay / laid / laid - laying). It needs a direct object. It means to put something or someone down (often in a horizontal position).
Example: Lay your head on the pillow.
Lie is an irregular intransitive verb (lie / lay / lain - lying). It does not take a direct object. It means to rest in a horizontal position1 or to be located somewhere.
Example: If you are tired lie here and have a rest.
Lie also means to say something that isn't true but it takes the following form (lie / lied / lied - lying).
To lay can also describe a chicken or other animal who produce eggs. The hen laid two eggs this morning.
10. Lay down vs Lie down
Lay down has several different meanings. If you lay something down it can mean you officially establish a rule, or officially state the way in which something should be done.
Example: Please follow the rules laid down by the administrator.
If you lay down your weapons it means you stop fighting.
Example: They laid down their guns and surrendered.
If you lay wine down it means you are storing it in order to drink it in the future.
Example: I laid down this bottle in 2015, it should be perfect for drinking now.
Lie down means to move into a position in which your body is flat, usually in order to sleep or rest.
Example: If you are tired lie down and have a rest
11. Assume vs know vs think
To assume is a regular verb that means to suppose something to be true, but without proof.
Example: I assume you're here to learn English.
To know is an irregular verb that means to be absolutely certain or sure about something, usually through observation, inquiry, or information.
Example: You know you should practise English every day, but you never seem to have the time.
To think is an irregular verb that means to have a particular opinion, belief, or idea about someone or something.
Example: I think English is a global language.
12. Homework vs Housework
Homework (noun) - refers to tasks assigned to students by teachers to be completed mostly outside of class, and derives its name from the fact that most students do the majority of such work at home.
Example: I was annoyed at my students because they didn't do the homework I gave them.
Housework (noun) - refers to domestic household chores such as cleaning and cooking.
Example: I do lot of housework on weekends..
13. See vs Watch
To see means to be aware of what is around you by using your eyes.
Example: See ma after the lecture please.
To watch means to deliberately look at something for a period of time, especially something that is changing or moving.
Example: I watched the robbers as they entered the house.
Note - We watch things that move, such as TV, a film, sport. We look at static things, such as a photograph, a painting, the stars..
14. Some time/sometime vs Sometimes
Some time means a period of time.
Example: It took the man some time to recover from the loss of his properties to fire outbreak
Sometime indicates a time in the future or the past which is not known or not stated.
Example: We shall meet sometime.
Not to be confused with sometimes of course, which means on some occasions but not always or often.
Example: Sometimes the CEO appears at the factory.
15. Stuff vs thing(s)
Stuff as a noun "stuff" can be used to describe any articles, material, or even activity.
Example: He could not talk his stuff along because he was already late for the flight.
Thing can be used to refer to anything you don't want to, or can't give a specific name to.
Example: Where is that wooden thing I was using?
The plural of thing is things.
Stuff can be things and things can be stuff, but stuff is uncountable, whereas things are countable. If you have so many things that you can't count them all, and you have to stuff them all into cupboards and boxes, you probably have too much stuff.
For more educative, informative and entertaining updates, kindly share, comment and follow my page.
Source: D_Kenny (via Opera News )