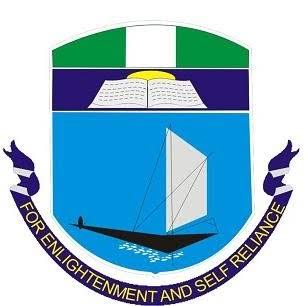 Hello aspirants, hope you're having a great day.
Like from my previous post, I got to list out the acceptance and school fees of uniport pending when admission comes so you could be prepared.
If you could remember, I said admission will be kicking off soon and soon enough.
So I'm here to bring to your notice that the university of Port Harcourt has started giving admission.
If you've not been checking your CAPS, please start doing so now. Because so many has been offered admission, some are still on "Admission in Progress" and some Not Admitted.
If you happen to check your CAPS after now, and you've been offered admission, please click on accept. Clicking on reject will automatically deny you of the admission.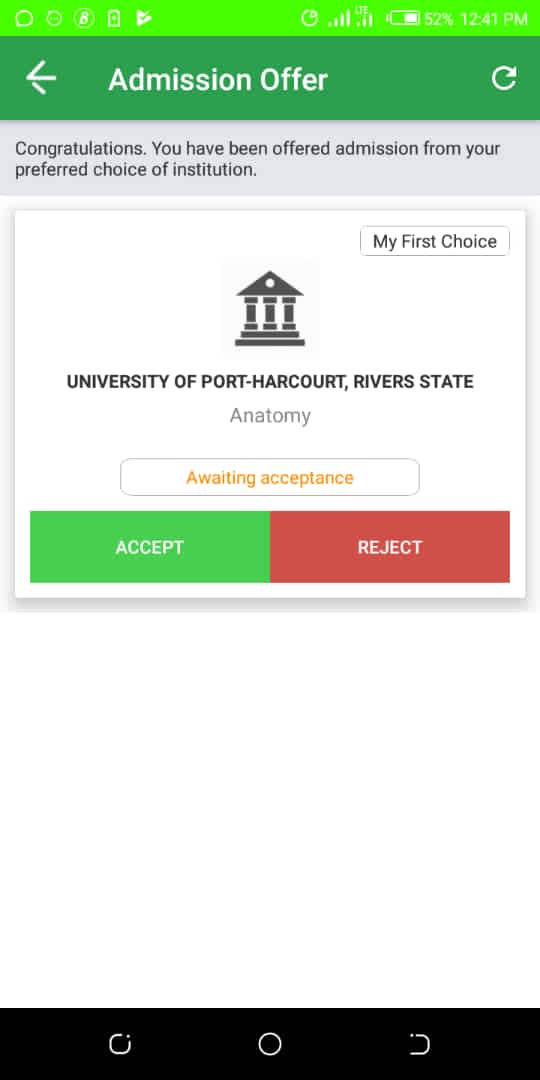 For those who theirs are showing "admission in progress" please do well to always check on your CAPS, as it would change soonest to a provisional admission offer.
For those who theirs are showing "not admitted" please also do well to always check your CAPS. If it didn't change today, it could change tomorrow. So don't ever lose hope.
The University of Port Harcourt releases up to 6 admission lists, so you have nothing to be afraid of if your name doesn't appear in the first, second or third list.
Though this first first batch of admission list has not been officially uploaded in the school site. But once it's been uploaded, you'll hear from me ASAP!
Remember, always check your CAPS, reason been that if after you must have been offered admission, and after 72hours you don't accept your admission, it will be automatically turned down and you miss your chance.
Wish you all the best of luck,
Have hope and trust God for a miracle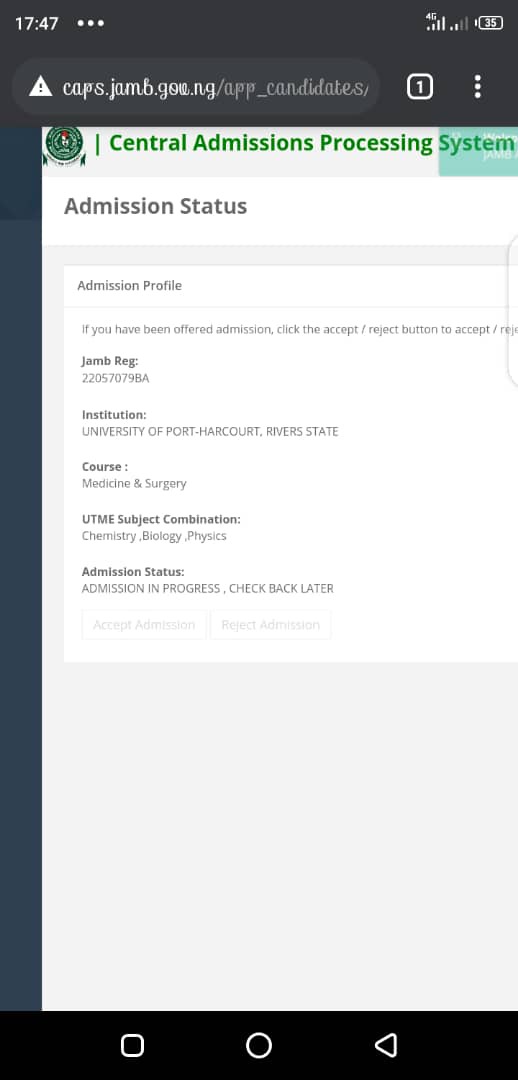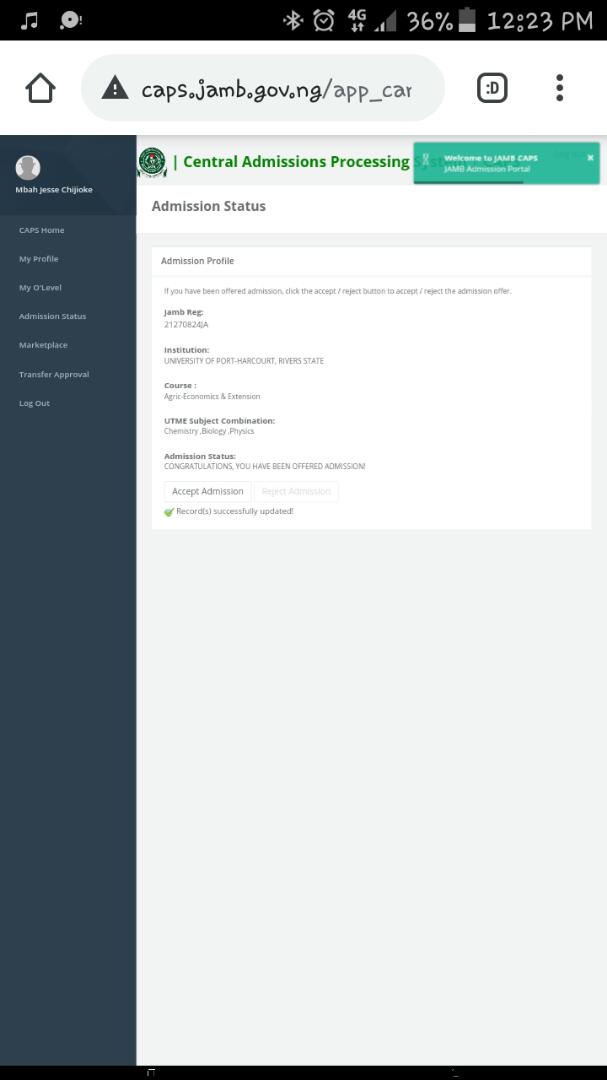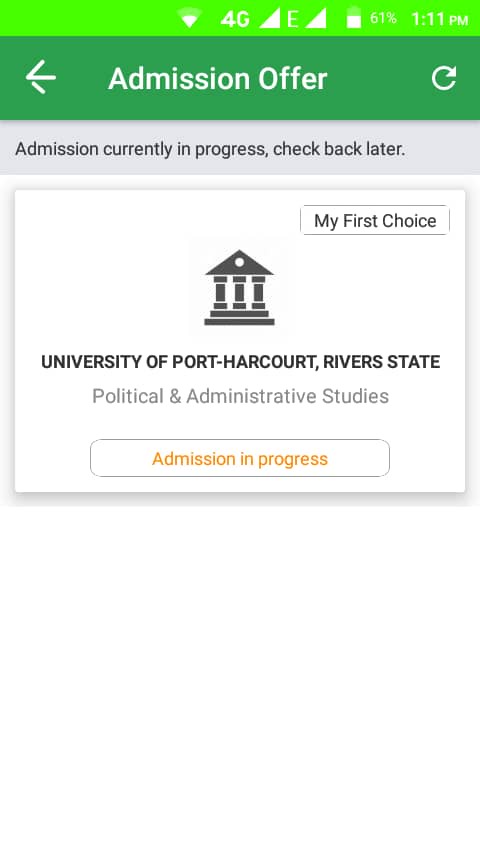 Content created and supplied by: Brightinfos (via Opera News )