Schools in some states of the federation resumed on Monday (18th of January, 2021) as directed by their various Ministry Of Education. This was after a two weeks holiday extension has been observed due to the second wave of the coronavirus pandemic. However, parents need to take note of the adjustments in the academic calendar for the second term activities in their states. Among such states with adjusted calendar is Lagos State having about three key things to note.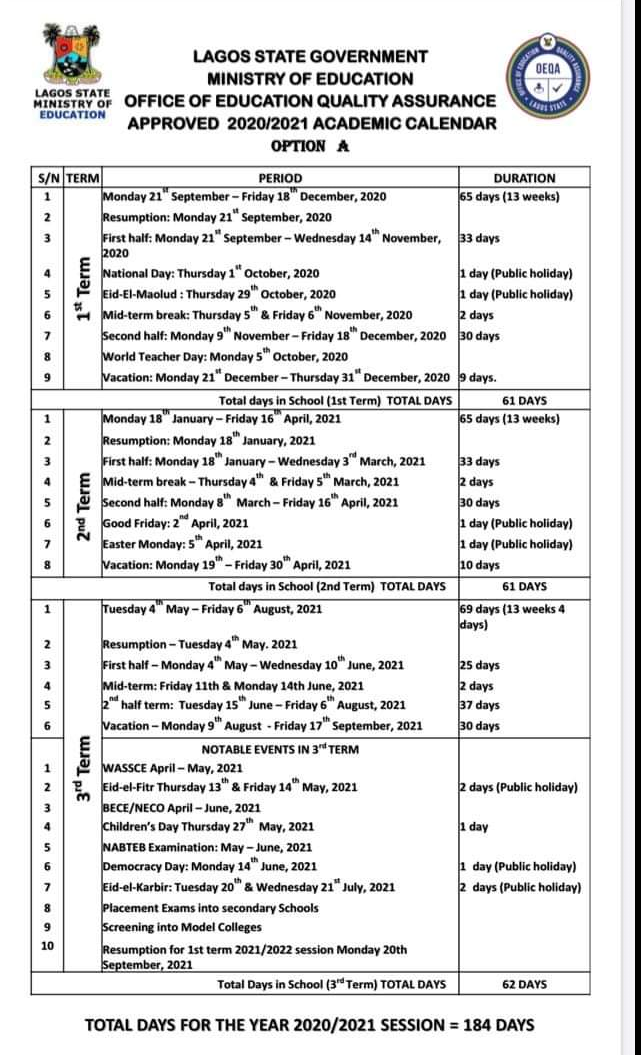 Picture: Adjusted Lagos state school calendar for 2020/2021 session
Firstly, the only public holiday in the second term calendar released for lagos state is "Good Friday and Easter Monday" which will be 2nd April and 5th April respectively. This signifies that pupils/students and teachers have to resume back for work after the Easter celebrations. Parents and teachers need to take note of this as it will likely be an examination period because the Easter date is just two weeks to the end of the term. Thus, parents will need to ensure they prepare their children to study for their examinations and prevent them from having excessive fun during the Easter break.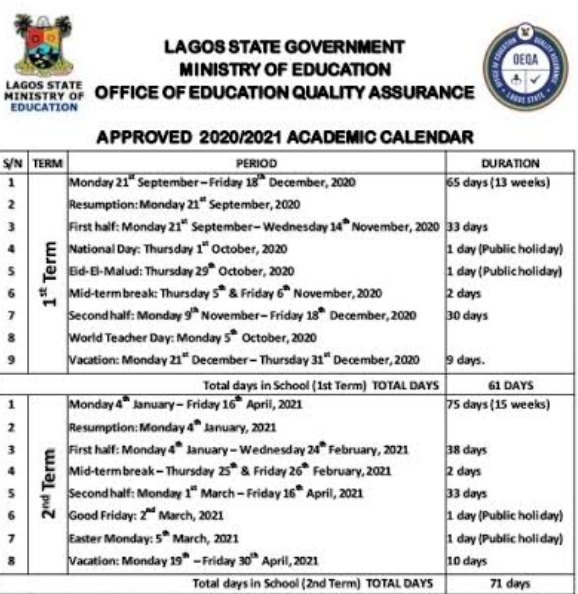 Picture: Previous second term calendar/not in use anymore
Secondly, the date for the 'Mid-term Break' has also been adjusted. For parents who possess the previous academic calendar, they will need to re-check the date for the 'Mid-term Break'. This is useful for students in hotel or parents who are planning to travel with their children during the mid-term break. The initial date is 25th and 26th of February, 2021 but now the adjusted calendar put the mid-term break at 4th and 5th of March, 2021.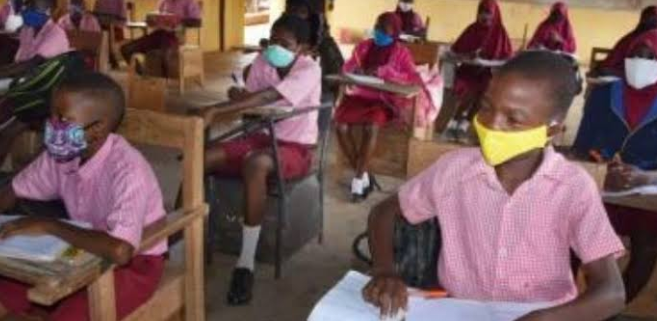 Thirdly, the academic calendar now run from 18th of January to April, 16th 2021 and the total number of days will be sixty-one (61 days). This is against the initial calendar which has seventy-one days for second term. But due to the two weeks extension of the first term holiday, the seocnd term activities has been shortened by ten days.
Share your thought on this issue and remember to follow for more updates.
Content created and supplied by: Desfillje (via Opera News )