Lessons to learn from Mrs. Elizabeth Who Finished Jss3 at The age of 57
The strongest weapon that makes a man succeed in life is his inability to quit trying no matter what. Life is never a bed of roses so for that reason, you are not supposed to let any challenge whatsoever stop you from achieving your dreams.
When I look into the lives of the young generations who don't care about Education, I feel deeply for them. Do you know why? They don't understand the damage they are doing to themselves yet. The problem is that, when some of them must have understood what they have missed and tries to correct it, it might be too late by then. 
In life, we have two types of people; those who have people to train them I'm school but don't value Education and those who value this Education but don't have anyone to train them. Ironically, the intelligent ones mostly fall under the category of those who don't have who to train them. I don't know if your parents who were not opportune to go to school during their times has ever regretted why they didn't go to school in your presence. Have they? If they have, you will know why they are struggling so hard to make sure you do what they couldn't do. If Mrs. Elizabeth can value Education at her age, I see no reason why you shouldn't.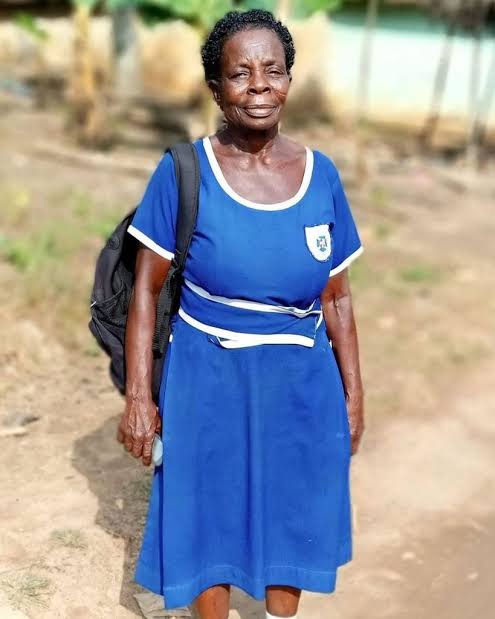 Recall that Mrs Elizabeth Yamoah whose dream is to become a Nurse couldn't go to school throughout her young ages. She vowed that she must become a Nurse before she die and the only way she can become this Nurse is by going to school. At least if she can obtain her SSCE, she would be good to go. She didn't consider her age so she enrolled in a junior secondary School called Odoben Presby Basic "A" Junior High School in Ghana.  
While in school, despite the fact that her classmates and the school authority respected her, her community people were busy mocking but she didn't give up. She wrote her Basic Examination, the one we call Junior WAEC here in Nigeria and she passed Excellently. She started when she was 54-year-old and passed out of Junior High School at 57. The day her result was released, she almost turned the whole place upside down because of celebration. She even Celebrated more than some B.sc Graduates.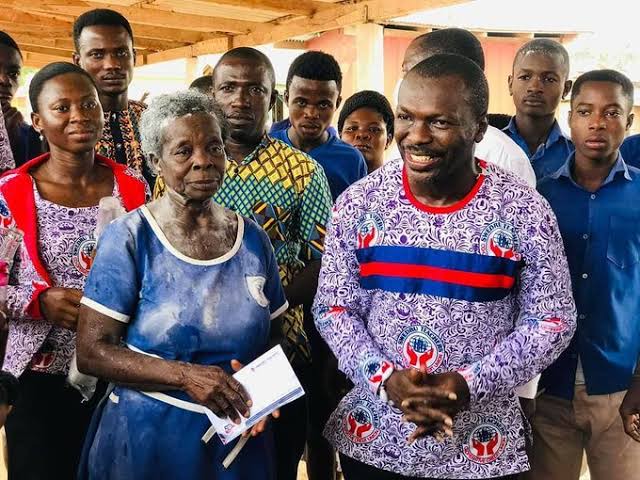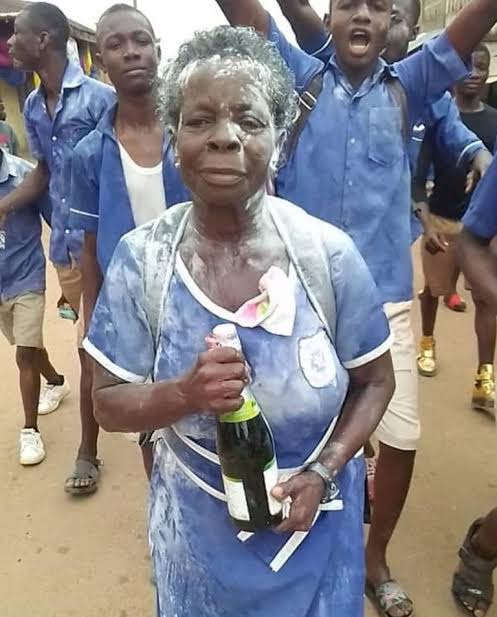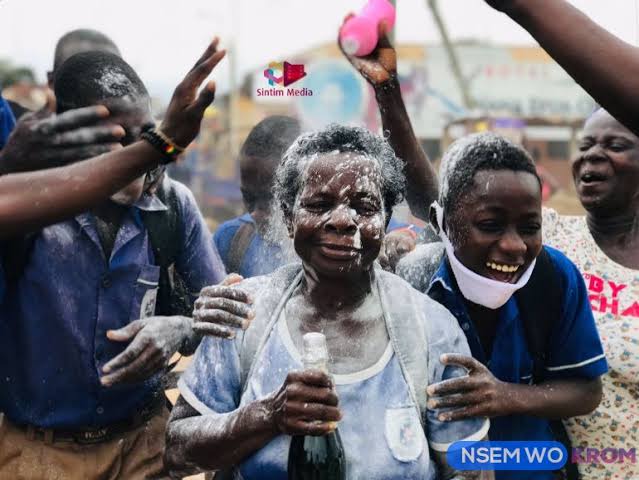 After that she was featured on BBC Africa for an interview and since then, she became popular. The next thing for her now is to complete the studies and achieve her dream of becoming a Nurse. 
What lessons can you learn from her life? 
1. Too late is not for the living. 
You can only say it's too late for someone who no longer breaths but as for the living, there is always hope. She didn't give up despite her age and look at what she has been able to do. Assuming she started discouraging herself saying of what use is what she is pursuing when she is already old? She wouldn't have gotten to where has gotten to. 
2. What people are saying sometimes don't matter. 
When people say all kinds of things about what you do, you shouldn't give listening ears to anyone that discourages you. Instead, use them as a stepping stone to achieving your dreams. Her fellow women and community people were mocking her but she never gave a damn about them. She kept going till those who mocks her would have no option than to celebrate her. 
3. Destiny can only be delayed but it can never be changed. 
No matter how it seems like it is becoming too late for you, know that delay is never denial. If you keep your head up high and do what you are supposed to do, you shall conquer. Remember, it take determination, perseverance and hardwork to breakthrough and make exploits. So always Stay focus and stay inspired.
Did you learn anything from the life of this woman? Kindly share this message.
Content created and supplied by: Petertech (via Opera News )