Humanity is still alive indeed and what this student did says it all. Sometimes I wonder if there are still people with kind hearts due to the inhumane behavior of some others. This young man indeed deserves the best because not everyone will do this kind of thing. I so much appreciate the school for rewarding the kind act displayed by this young man which will motivate others to always do good and act in a morally and upright manner.
A year one student of Ignatius Ajuru University of Education, Victor Ugochukwu has received a scholarship award from the school for returning a missing smart phone belonging to the Head of Department of Computer Science in the School.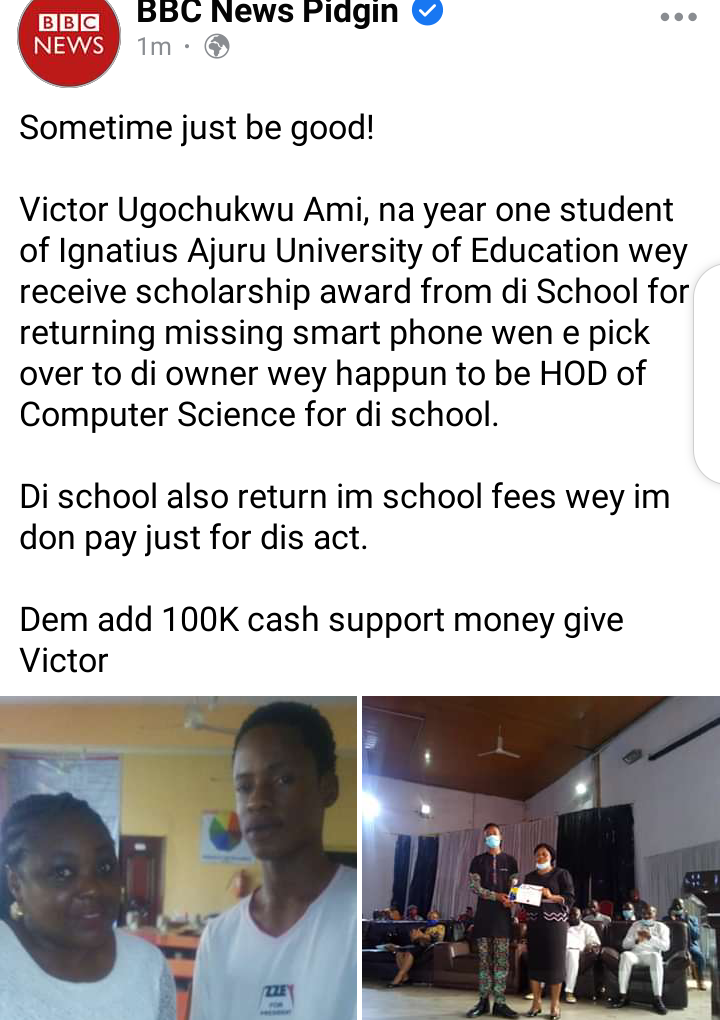 The young man saw the phone and went to her office to present it to her. This act wowed the HOD as she took pictures with him. Sometimes our reward may not come instantly or immediately, but the truth is that no good deed goes unrewarded. The fact that this young man was not rewarded the day he returned the phone does not mean his kind act was not appreciated by the school management, and in due time he was rewarded.
Aside getting a scholarship, the school also returned his school fees for this act of his and also gave him #100,000 just to support him academically.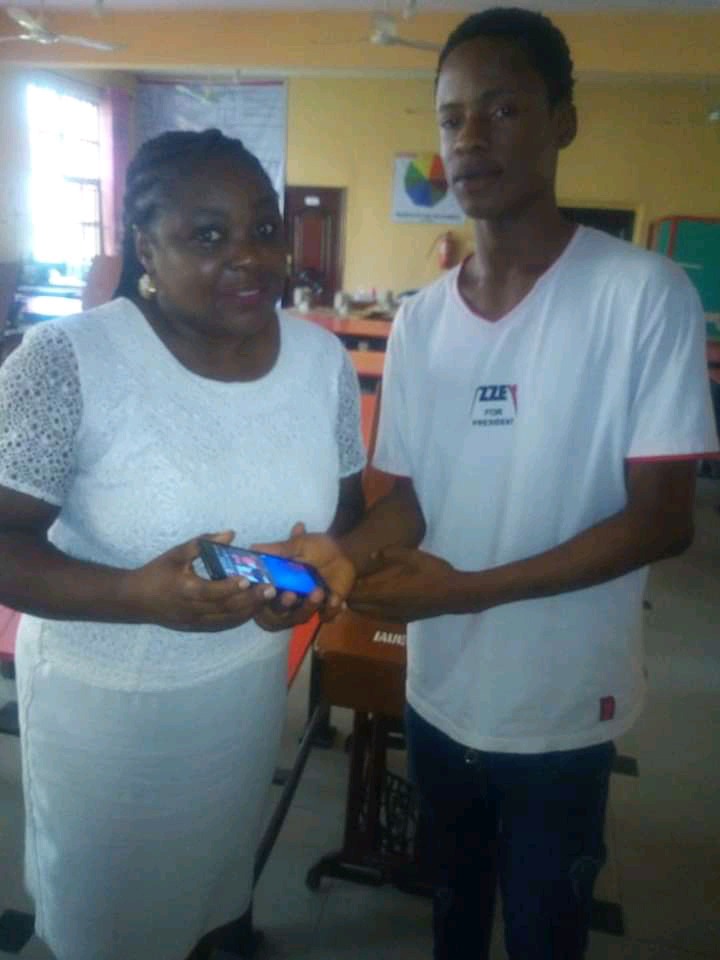 Mr Victor Ugochukwu receiving his scholarship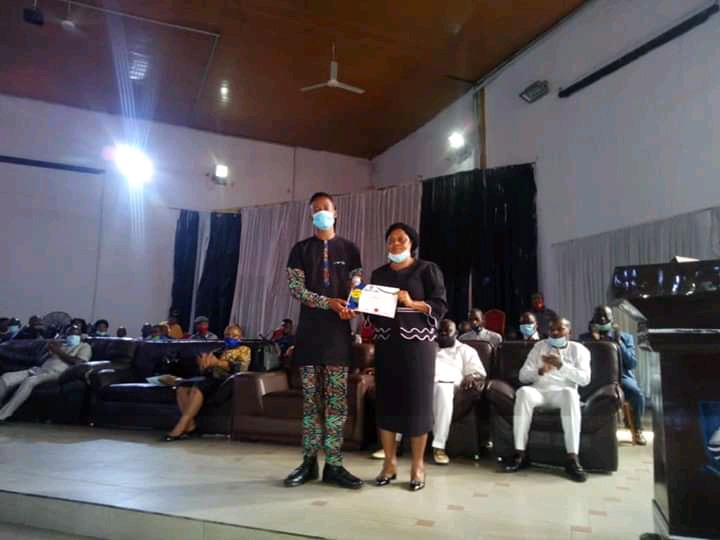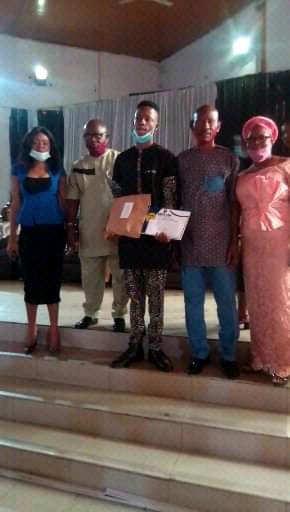 He returned a smart phone that may cost around #50,000 and this act gave him three things;
1. A scholarship
2. A refund of his school fees
3. #100,000
I think Nigerians should learn from this young guy who had a turn around after he returned a missing phone. Some well meaning Nigerians have reacted to this as they praised the school management for acknowledging the guy's kind act and also rewarding him for what he did.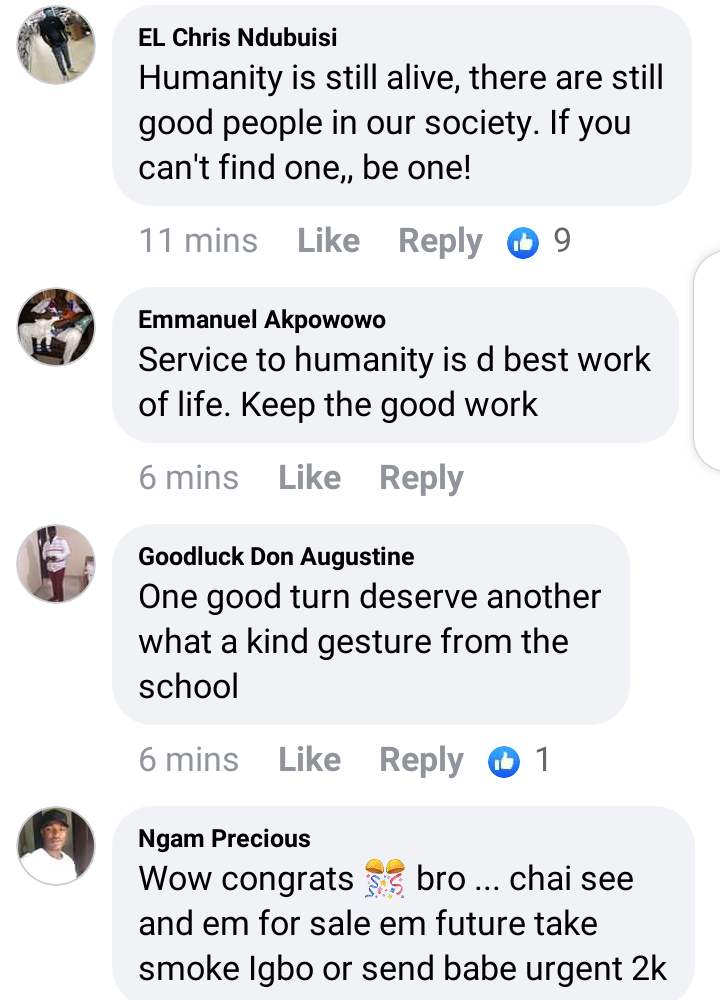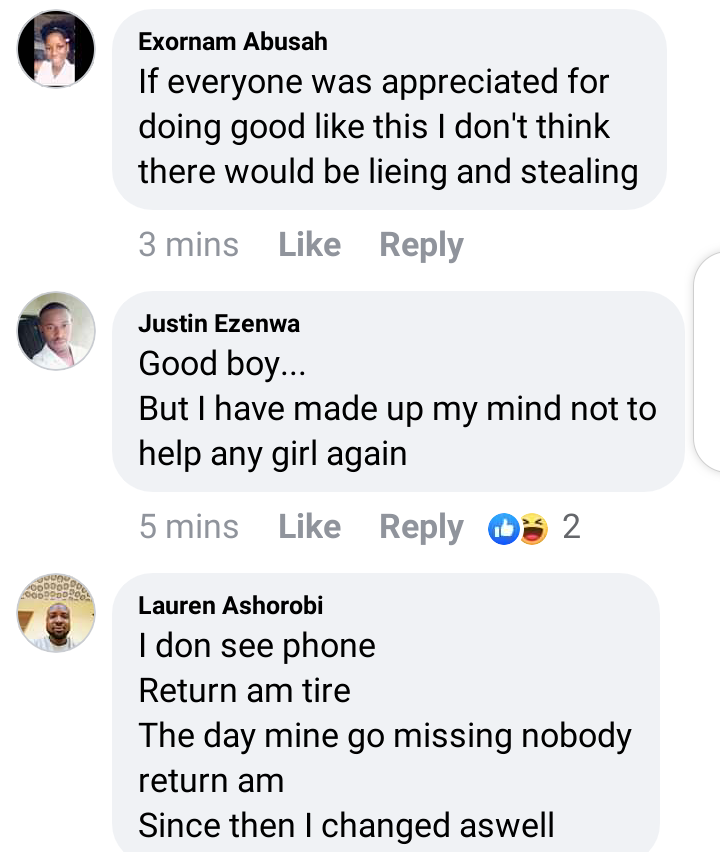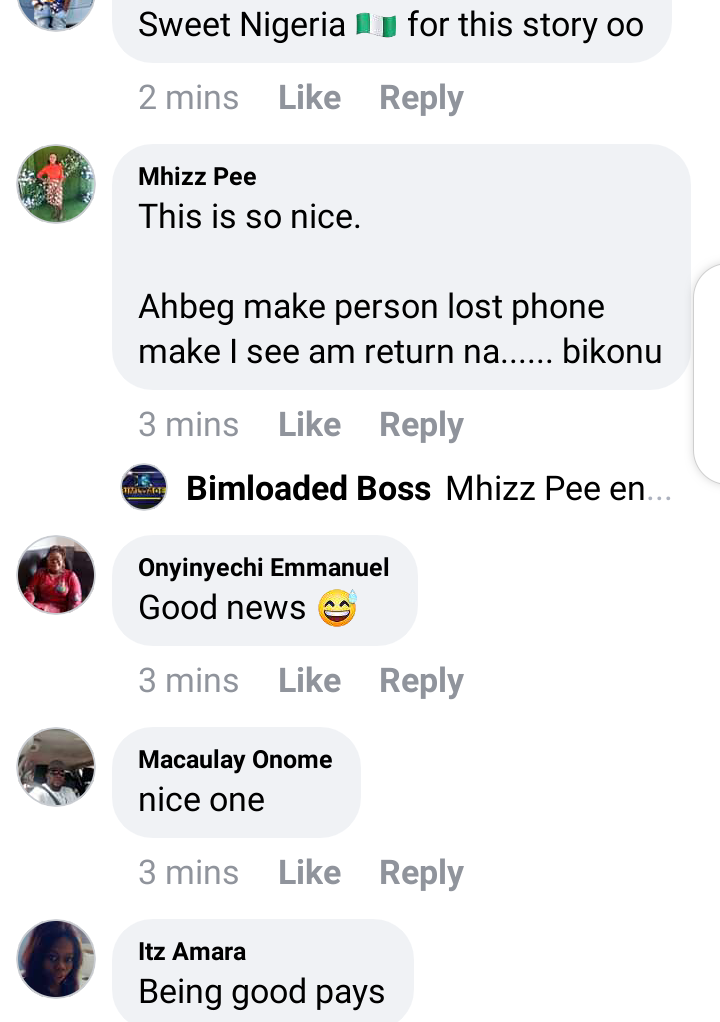 One good turn indeed deserves another and the fact that you were not appreciated for returning a missing item does not mean you will never be appreciated. I know a lot of people might have resolved never to return a missing item, because the last time they did they were not appreciated, but that should not stop you from doing good and being kind.
Have you ever returned a missing item to someone before? If yes, were you appreciated?
Have you ever received a missing item you misplaced from someone before? If yes, did you appreciate the good Samaritan? Like, share and drop a comment.
Content created and supplied by: ReignJerry (via Opera News )