Click on the Follow button above then we can proceed.
As a university graduate or an Undergraduate, you should know the different types of lecturers we have in the universities. The ones that will never give you an "A", those that always like to see students fail, the lecturers that will tell you plainly that you can never get an "A" in their course, those that will tell you that the grade "A" is for God, Grade "B" is for themselves, Grade "C" is for the intelligent ones while Grade "D" and "E" is for others in the classroom.
Maybe this was what this 400Level law student experienced during their Equity and Trust test (PPL422). The students were surprised to see the questions because the grammatical syntax was hard for them to comprehend, many of them emphasized that the question should have been asked in plain English.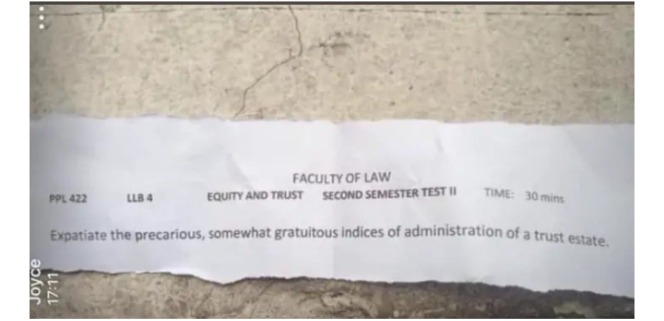 See pictures of the question and how people reacted to the question.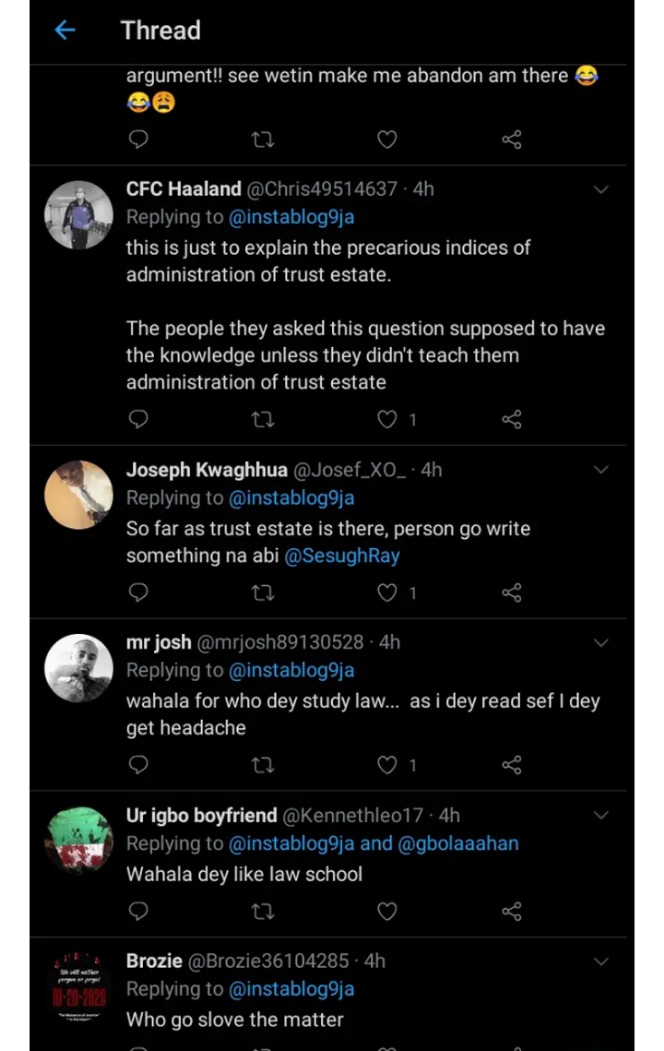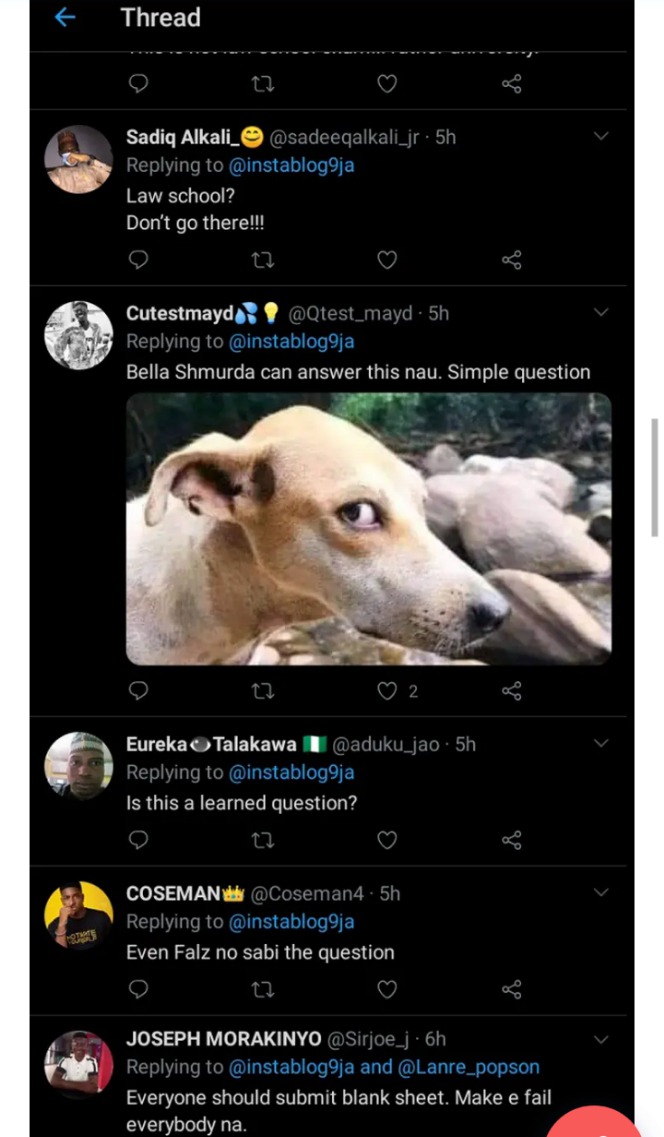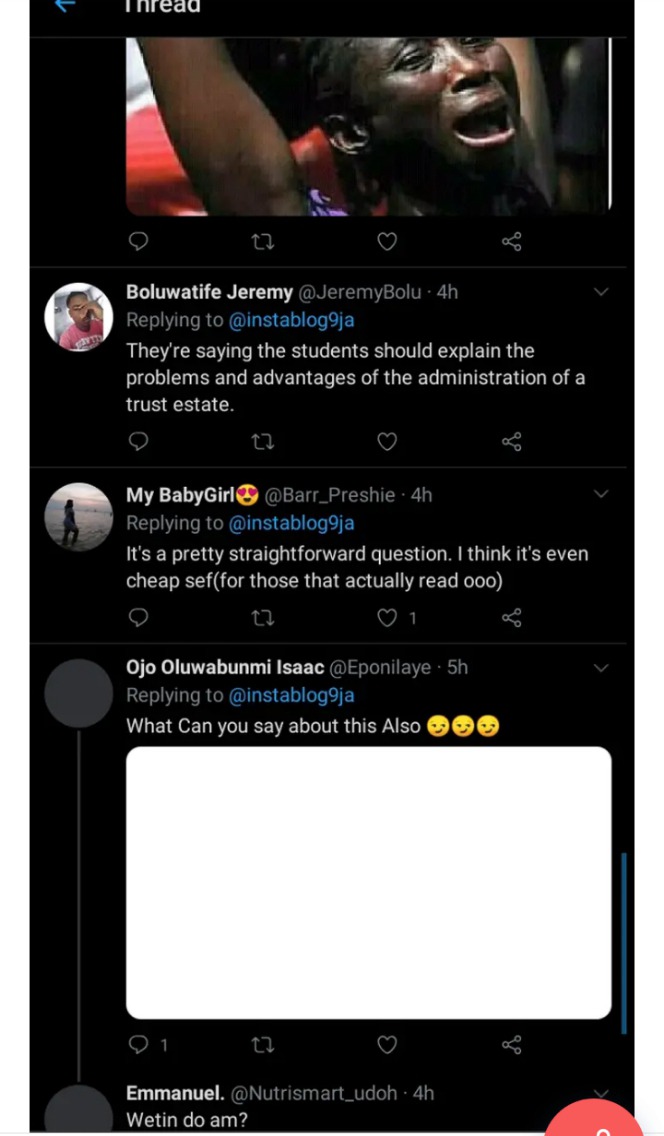 I am an English student, so I believe that as a Law student the questions should not be difficult for them because they are already used to the vocabulary and grammatical syntax.
What do you think?
Comment
Share.
Content created and supplied by: Ijewrites (via Opera News )