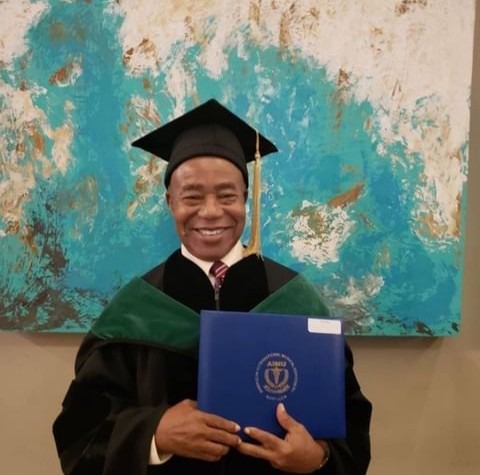 For those who think learning stops the day they leave the four corners of a college or when they get to a certain age, they should stop schooling, guess they will change their minds after reading about a 75 year old man who became a medical doctor at 72. The secret is keeping at it and not losing focus.
He is a Nigerian from Imo state, Ehime, Mbano to be precise. He was born in 1945.
He went back to school to study medicine and graduated from medical school when he was 72 years . Though it has not been made official, but it is on record in oldest.com, the oldest medical student, Atomic Leow who graduated did so at age 66, making him the oldest person to have graduated at his age at that time. But now, Mr Obie, a 75 year old man has broken the record. Not only that, he is also in his final semester as he is set to bag his PHD.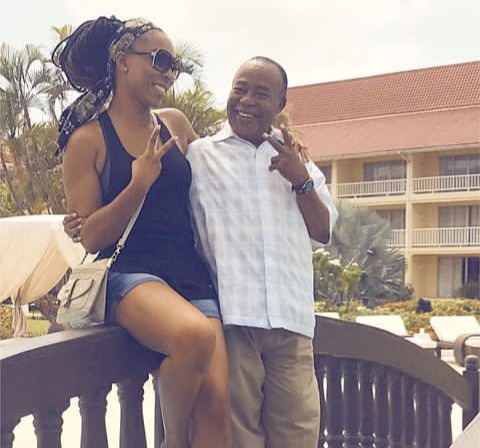 One of his children who is also a medical doctor was obviously joyous about her father's achievement. She has been celebrating his achievement for a while on social media space now and congratulatory messages has filled her timeline.
Mr Obie's achievement is a pointer to the fact that there is absolutely nothing that is not achievable, it only requires patience, perseverance, determination and focus to get to one's goal.
At his age, many would have retired and pass the baton unto their children or the next generation. Infact, the least thing that would come to mind at that age is education, but the old man braced himself and today, he is being celebrated for his die hard spirit.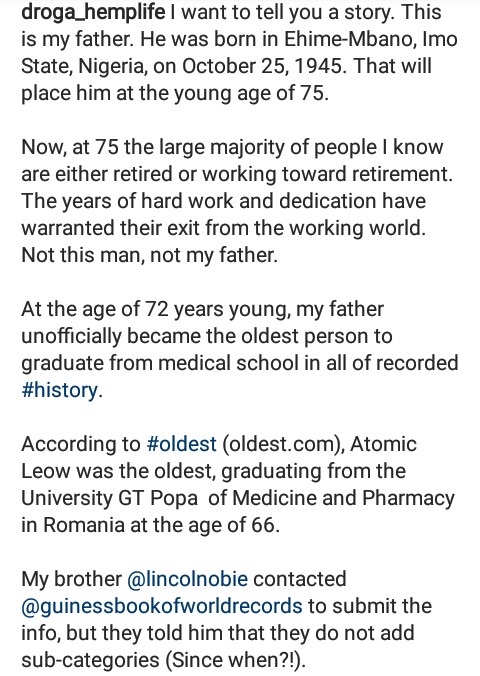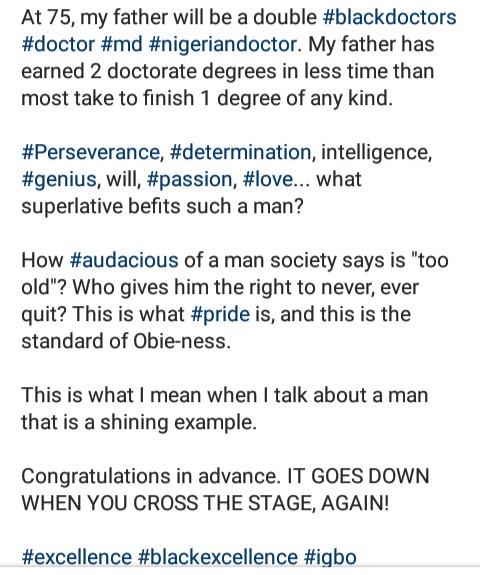 Content created and supplied by: Shade_Metibogun (via Opera News )