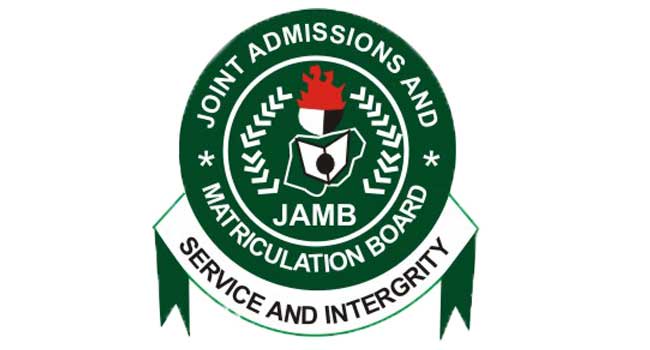 Articles on how to come out successful in UTME Exams is common in the internet but most of the articles on the subject are merely repeating what students already know rather than informing and giving useful, practical and effective techniques that will actually help them come out in flying colours. If you are a UTME candidate looking for where to get useful tips on how to pass the upcoming UTME exams and get your dream course then you have come to the right place.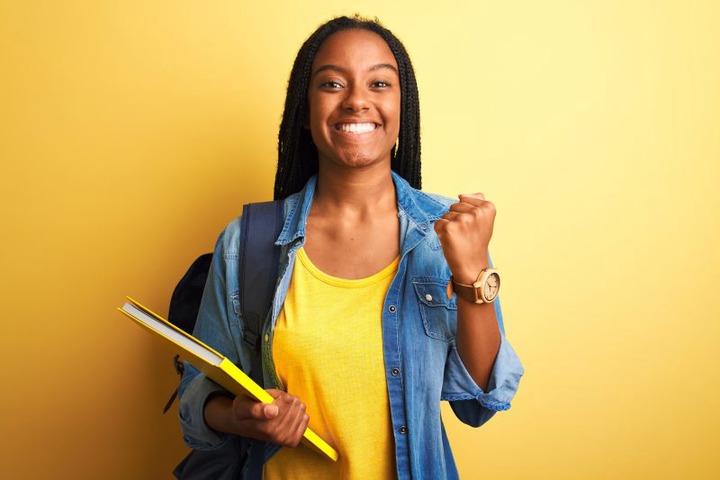 As a medical student who scored 300+ in my 2020 UTME exams, I have carried out extensive research as to what makes some students really successful in UTME in spite of the popular notion among candidates that UTME is a really hard exams and one's score is totally dependent on luck. UTME like most exams isn't dependent on luck. I have never met a UTME candidate with 300+ who got it by luck but if you really believe in the element of luck, well there is a popular saying I like to quote. It says," the harder I work the luckier I get". This is definitely true in UTME.
In this article, we are going to look at 5 life-changing tips that will help you as a UTME candidate blast the upcoming UTME exams. The order of the list is not very important and all the tips are equally important.
1.Register for the UTME Mock Exams: While the UTME mock exams is usually optional, it is actually a very crucial part of the exams. The mock exams is like a warm up before a race. It prepares the candidate for the ultimate exams and can make a big difference. The questions in the mock exams may not be repeated in the actual UTME exams but it does give a clue on what to expect in the main exams. Most candidates refuse to register for the mock exams because of the fear of performing poorly. It is usually written weeks before the main exams when most of them claim to be not " fully" prepared. The excuse is not a good one as it is better to see your weakness in the mock exams while it isn't too late rather than discovering them in the main exams. The mock exams is an opportunity to uncover your weaknesses and begin to work on them before the main exams.
In 2020, I thought I was knowledgeable enough to score above 300 in the exams when I covered most of the topics in my textbook but the when the mock result was released, I got 299 and although it was close to 300, it just wasn't 300. This killed the complacency in me and gave me clarity as to where I needed to put in more efforts and that's why I was able to score above 300 in the actual exams. Register for the mock exams seriously and you will not regret it.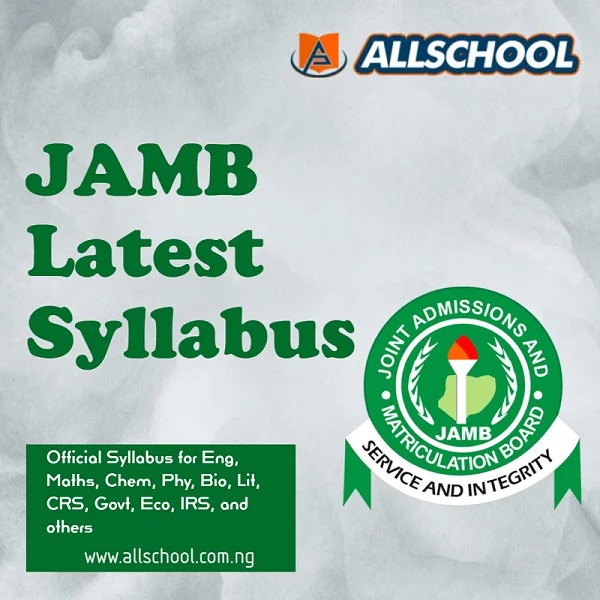 2.Get the UTME syllabus: It is quite unfortunate that most UTME candidates prepare for UTME without even knowing what is expected of them by JAMB. The Syllabus contains all the topics the candidate is expected to know and also includes the lesson objectives. Every topic has it's lesson objectives and a candidate must read with those objectives in mind. The syllabus to a student is like a compass to a traveler. It gives the candidate focus and clarity. It narrows studying to what is most important and what will be seen in the exams. Reading without a syllabus is a terrible mistake and if you don't have one, you can either get the hard copy in a bookshop or download the soft copy online as pdf by simply searching '2023 UTME syllabus' on Google. It is very essential for every candidate aiming high to get one. The importance cannot be overemphasized.
3.Practice Past Questions: Candidates are sometimes reluctant to devote their study time to answering past questions. You hear them saying things like, 'no, it's not gonna come out in the exams' or 'this year is not recent, I shouldn't be answering it'. Statements like this are simply pointers to the candidate's ignorance of what past questions are meant for. Past questions are literally past ( even though JAMB usually repeats some questions across different years) and not future questions, but that doesn't make them unimportant. Research has shown that high performing students (not only in UTME) have the habit of practice testing. This is what study researchers call active recall. Studying is not complete if it is missing practice testing. Past questions help in retrieval of knowledge, and this enhances memorization and understanding. Learning and memorization occurs not by rereading a topic several times but by actually practicing retrieval using active recall. This will be be explained better in the next paragraph.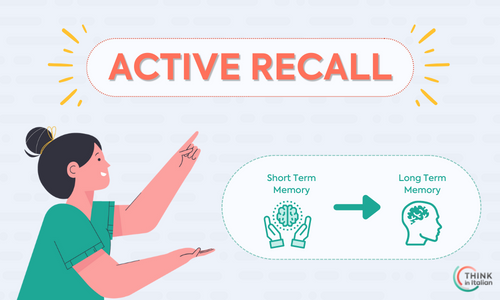 4.Study Effectively: Studying effectively is not a new advice but just how to do it remains the big question. Studying, just like many other skills, must be learned. There is how to study and there is how not to study. There is efficient and there is inefficient studying. There are candidates who put in a 100% but have very little output to show for their efforts. They spend hours reading their textbooks but when the result is released, they have results that are not very different from that of candidates who studied less. This inconsistency of efforts and result is largely attributable to ineffective study. For studying to qualify as effective, it must reflect in the end result of the candidate, which is the grades or score.
Research has shown that most of the conventional ways of studying are ineffective and this is unarguably why there are many students but few elite, high performing students. There is a mountain of evidence supporting active recall, which has already been introduced, and spaced repetition as the two most effective study techniques. As life changing as these study techniques are, most students haven't heard of it.
What is Active Recall and Spaced repetition?: These two techniques are complementary and one is not complete without the other. Active recall was introduced in an earlier paragraph but here is how to do it. When reading a topic, write on a blank sheet in your note book, self test questions on 'the name of the topic'. An example is Self-test Questions on Cells. As you begin to read, write out every important point you come across as a question in your book. An example is this, if you come across a sentence that says that ribosomes are the sites of protein synthesis, you write this down as, What is the function of ribosomes? or where are proteins synthesized in the cell? By the time the topic is completed, there'll be lots of questions in the book and you will spend some minutes actively trying to retrieve the answers to these questions from your brain. That is active recall in a nutshell.
Spaced repetition is simply an antidote to forgetting what you read. Every student is faced with the challenge of not only acquiring new knowledge but also making it stick and remembering it when tested on it. Spaced repetition is the only way to effectively prevent forgetting what you worked so hard to learn. In spaced repetition, you simply review the list of questions you wrote down for your active recall but at spaced intervals. A newly learnt topic should be reviewed not by picking the textbook and rereading everything but by simply answering questions already extracted from the topic and then checking up what you failed or forgot in the textbook. This way, your knowledge will stick and will not be forgotten easily.
5.Work very Hard: Most students browse the internet looking for ' a secret ingredient' to ace their UTME exams. They surf the web all day looking for a tip that will make them blast UTME even if they want to watch TV all day. Statements like, 'study smart not hard' are now very common among students. Well, here is the truth, studying smart does not in anyway contradict studying hard. They are not mutually exclusive. So my advice is for you to work extremely hard but efficiently as well. Study hard and also study smart. Spend hours of your day, developing your intellect and improving yourself until you get your desired score. There is no substitute or replacement for hard work.
Content created and supplied by: SamuelFlegons (via Opera News )
Opera News is a free to use platform and the views and opinions expressed herein are solely those of the author and do not represent, reflect or express the views of Opera News. Any/all written content and images displayed are provided by the blogger/author, appear herein as submitted by the blogger/author and are unedited by Opera News. Opera News does not consent to nor does it condone the posting of any content that violates the rights (including the copyrights) of any third party, nor content that may malign, inter alia, any religion, ethnic group, organization, gender, company, or individual. Opera News furthermore does not condone the use of our platform for the purposes encouraging/endorsing hate speech, violation of human rights and/or utterances of a defamatory nature. If the content contained herein violates any of your rights, including those of copyright, and/or violates any the above mentioned factors, you are requested to immediately notify us using via the following email address operanews-external(at)opera.com and/or report the article using the available reporting functionality built into our Platform See More