Some students left some of their food stuffs and went back to their homes during that period of ASUU strike in March thinking that they won't be long at home.
While they were at home, the Covid-19 pandemic struck, which made everything during that period to be on stand still including movement.
Students had no opportunity of returning back to their lodge's during that period due to lockdown method which the Federal government initiated in all States in Nigeria, to reduce the spread of Covid-19.
The students spent complete ten months at home due to the Covid-19 pandemic and the strike embarked by the Academic Staff Union of Universities.
A student left his food stuffs such as; rice, beans, yam, potato, onions, garri and other spices. While he was at home, he thought that his garri has spoilt.
When the strike was called off and the rate of the spread of Covid-19 reduced, students returned back to school to complete the academic session which they were unable to complete.
When he returned back to his lodge, he looked at where he kept his yam, he saw nothing, including his onions and potatoes. They all had decayed. He open the bucket his rice was in and saw that it had decayed. He then opened the bucket in which his garri was in, and found out that it was still good, then he shouted; thank God my garri did not spoil!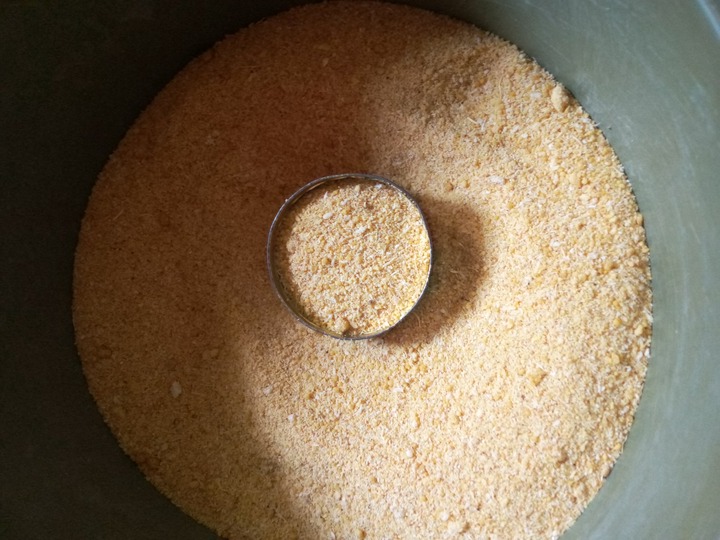 He was happy because his parents gave him little garri to go back to school.
Content created and supplied by: THIAGO24 (via Opera News )