Schools across the length and breadth of Ogun state are to embark on the second term midterm break on Thursday 25th and Friday 26th February 2021. The date for the midterm break was contained in a statement signed by the Director, Department of planning, research and statistics , Mr Samuel Olu Adeotan in a revised 2020/2021 academic schools calendar .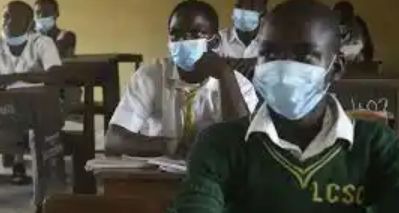 As a result, all Government owned Primary and Secondary schools as well Government Science and technical colleges and vocational colleges are presently embarking on the second term midterm test which is expected to last between Monday 22nd through Tuesday 23rd February 2021.
The second term midterm test and break are previously scheduled for Monday 29th February through Friday 2nd March 2021, but was rescheduled due to the additional two weeks given by the Federal ministry of Education to keep all Educational institutions in the country closed till 18th of January 2021 which was the resumption date for all schools in the country.
After the midterm break which comes on Thursday 25th and Friday 26th February 2021, schools are to resume back for the second half of the term on Monday 29th February 2021.
Content created and supplied by: OgunTescom (via Opera News )