Sometimes, I wonder if some people will ever gain anything from causing pain and destruction. How will you just wake up one morning and start planning how you would burn down a university? What will you gain after you finish destroying or burning down the properties of the university? This man need to be dealt with because he must have a reason for carrying out such an action. Below is a picture of this young man that was apprehended while trying to burn down a university: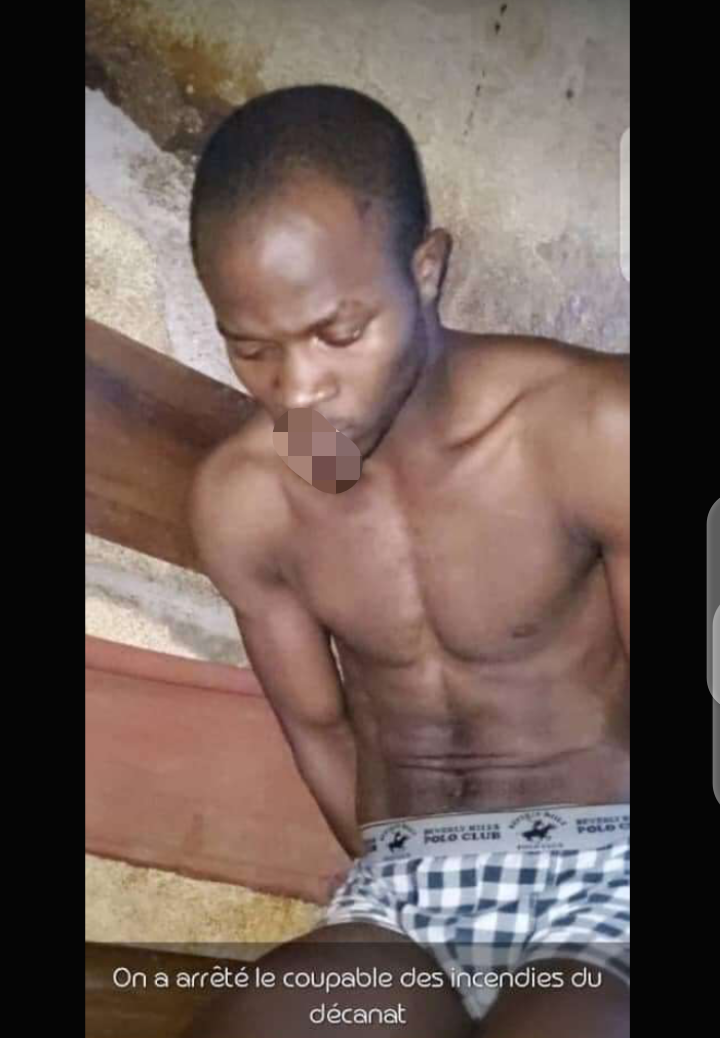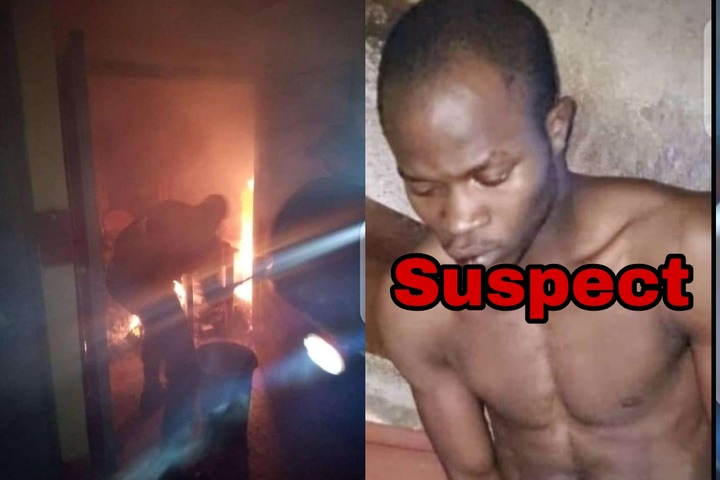 According to reports, a young man got Apprehended by some campus Security Officers after burning down some parts of the University of Dschang. He succeeded in burning down the Administrative block but was apprehended while he proceeded to burn the ICT. The reason for this his action is still unknown. He has been handed over to security forces in the early hours of Today.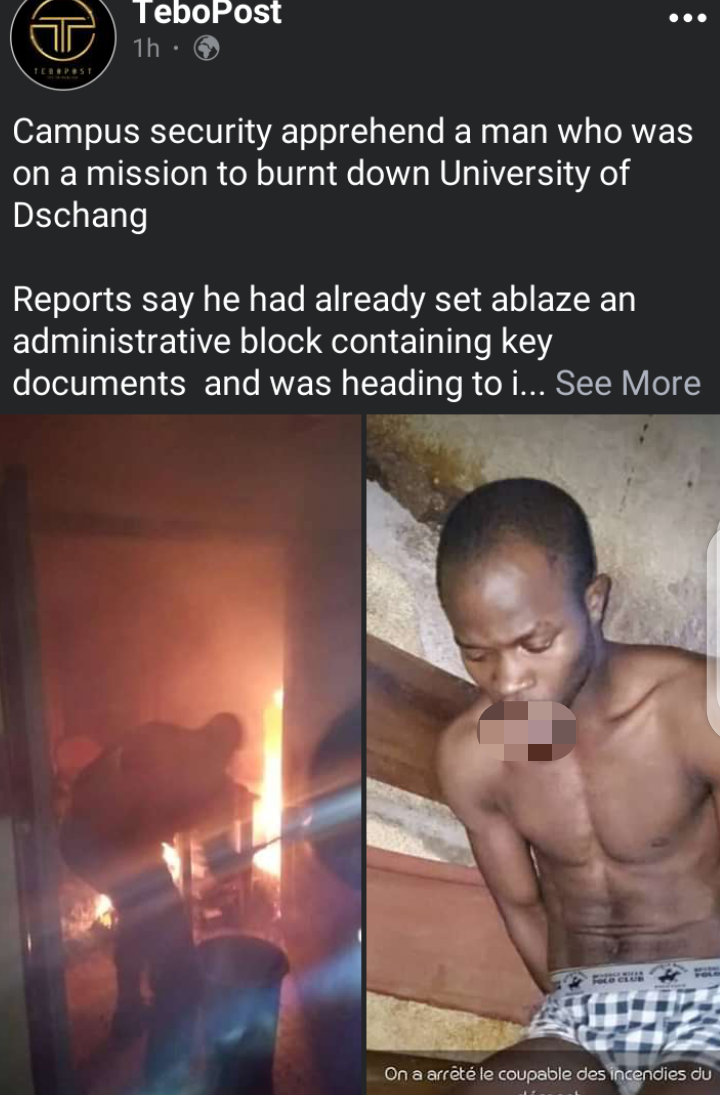 As a reader, Why do you think someone will want to burn down a university?
Content created and supplied by: CHRISTIANFORUM (via Opera News )