Except for those who aren't on Earth, they won't understand what's actually going on in the universe, and for that purpose. In most nations, the educational system is impaired and there is nothing better than physical class.
Nigeria is also among the affected countries; pandemic problems (covid19) and the asuu strike took much of their(students) time, and it is a blessing in disguise for some students because it exposes them to do new things besides education and to continue vocational training while some even buy an engine to operate and make cool money.
Among the students who tried to do extra work to make money his @yankohboy, the guy wanted to show the world the job he's doing and they should stop thinking he's a Yahoo boy(internet fraudster).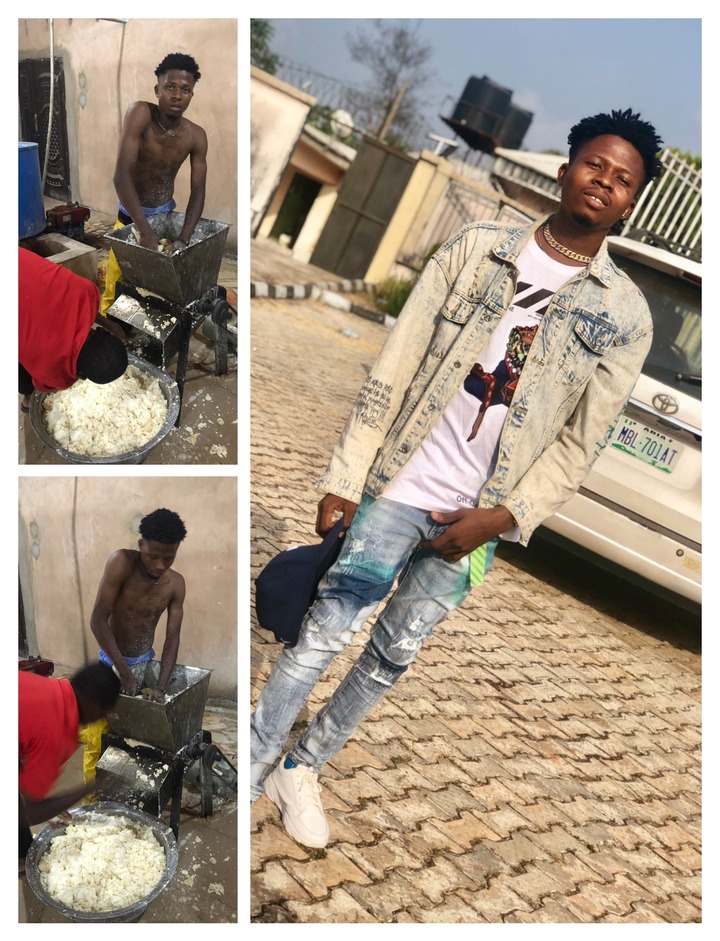 According to him, because the Asuu did not want to restart school, he said that he had decided to move on with his life. He continued that the video he posted (showing himself grinding maize) possibly to clear the skepticism in the mind of people because of the way he dresses.
Video:https://twitter.com/yankohBoy/status/1349054381803663360?s=19
Tweets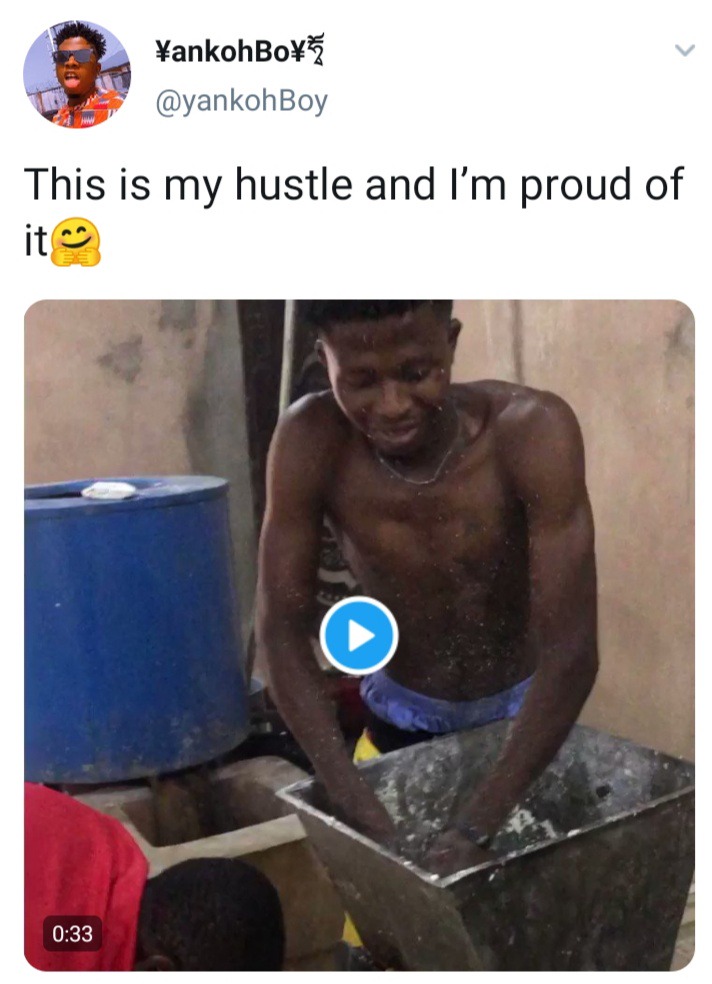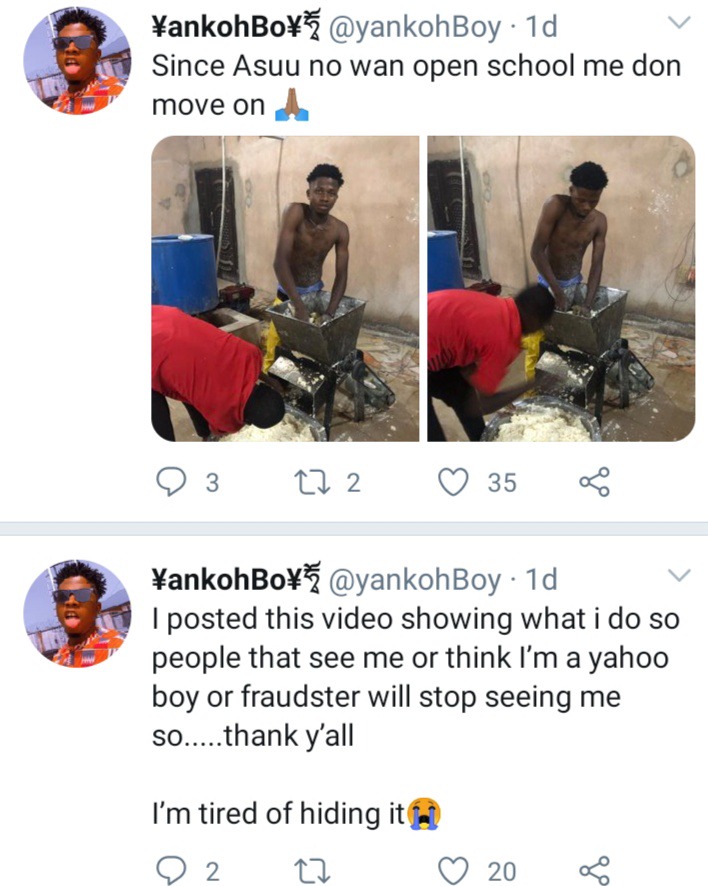 Trust Twitter users, see how they reacted to the tweets. Though some them still don't believe him after much explanation from his tweets. Check reactions;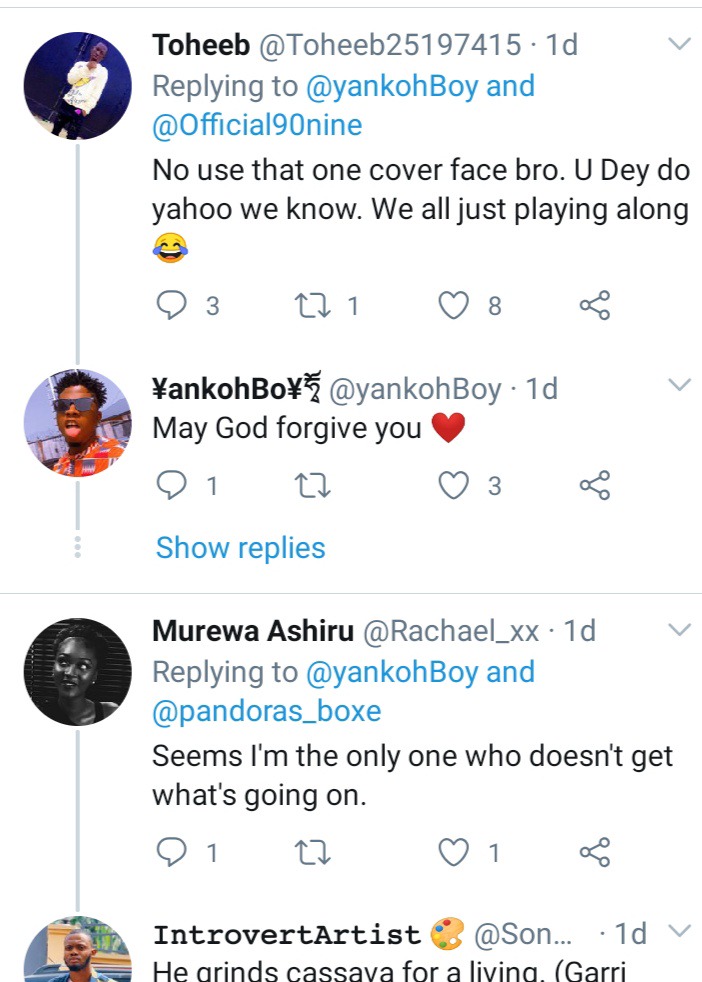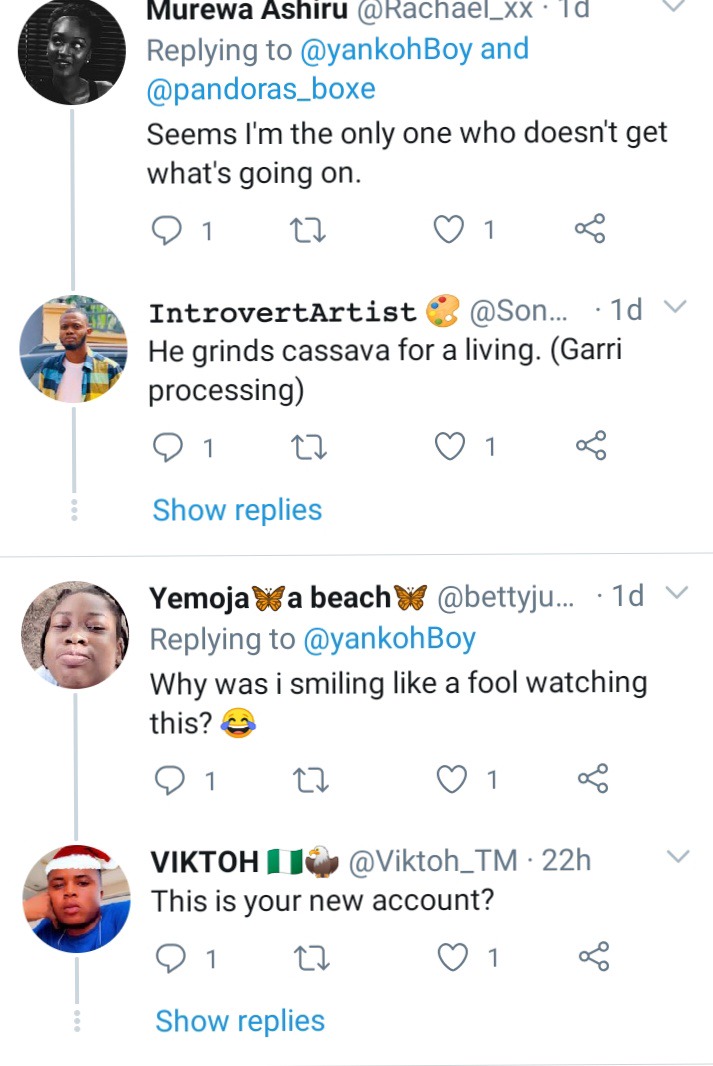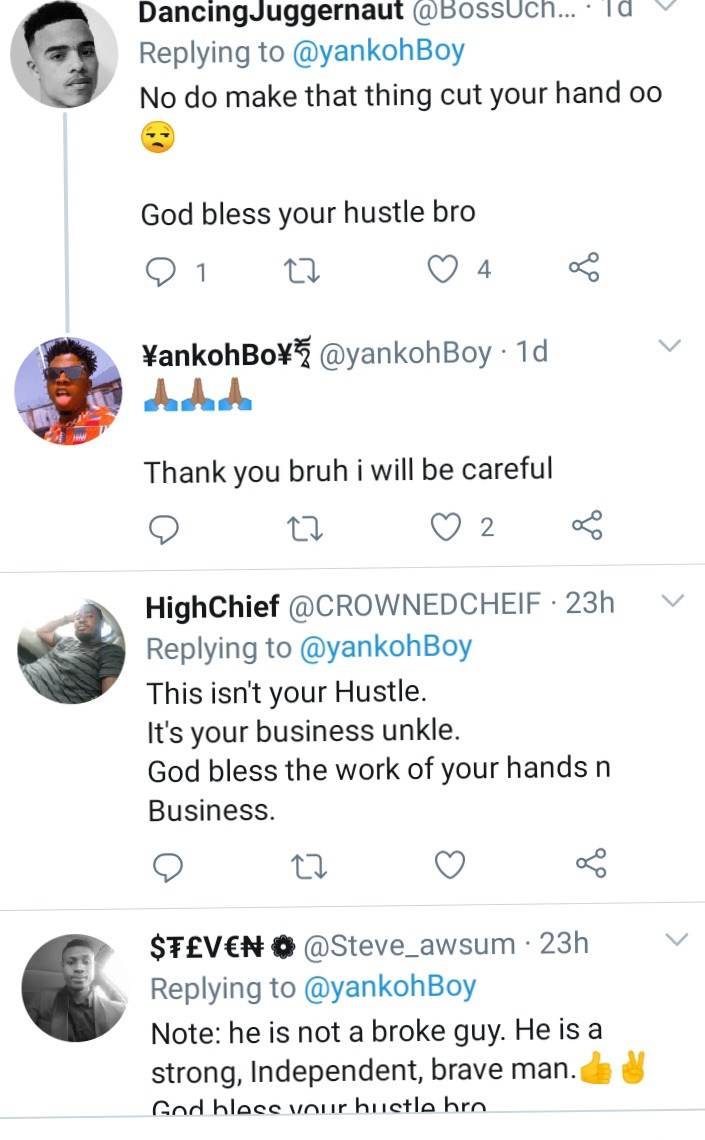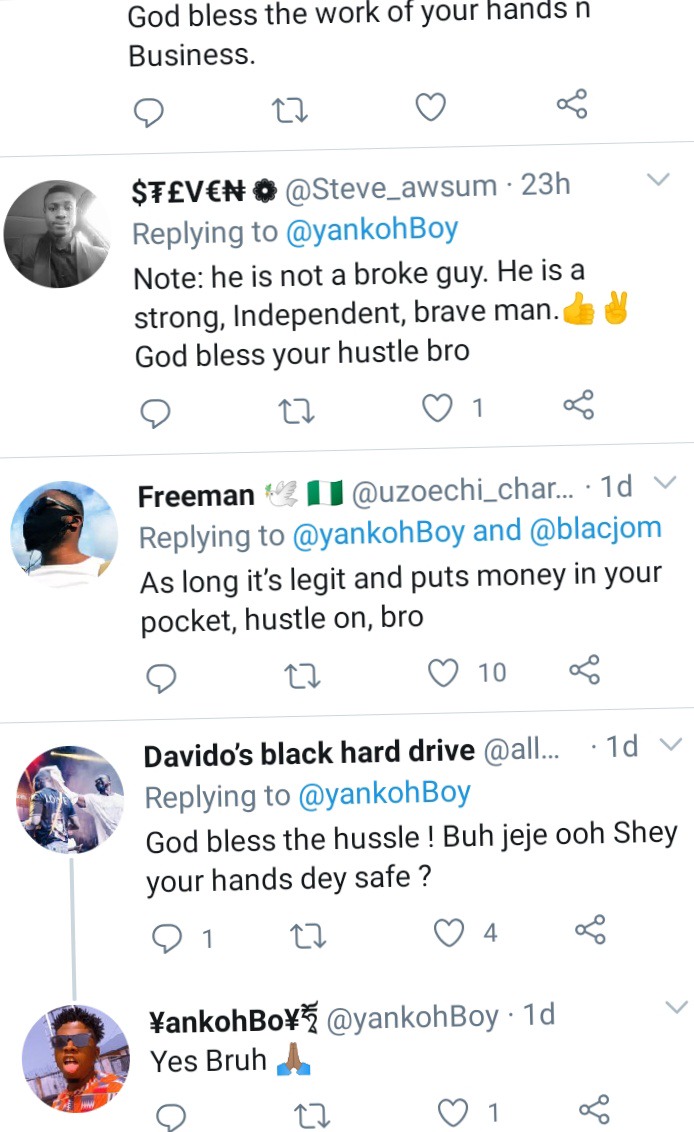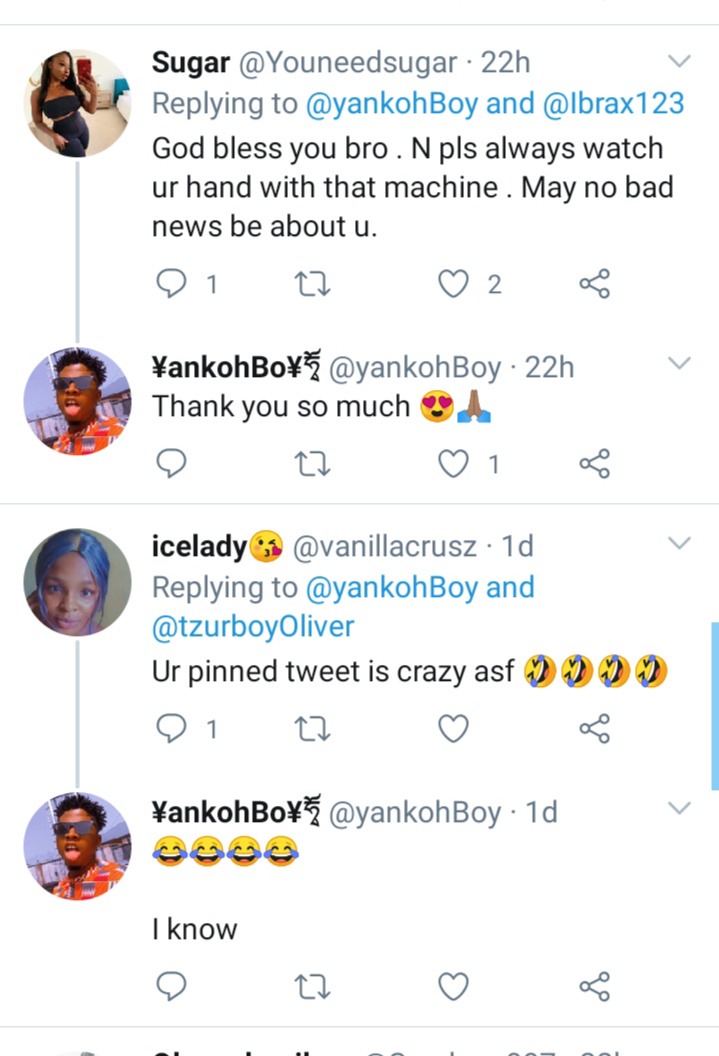 Source:https://twitter.com/yankohBoy/status/1349054381803663360?s=19
Content created and supplied by: Ameboibadanblog (via Opera News )