As quality Education is the mandate of the present Administration in Ogun state and will continue to be given the necessary and adequate attention, stakeholders in the Education Sector of the state have reaffirmed this while visiting Community primary school, Oja odan, Yewa north local government following a recent report in the media on the deplorable learning condition of the school.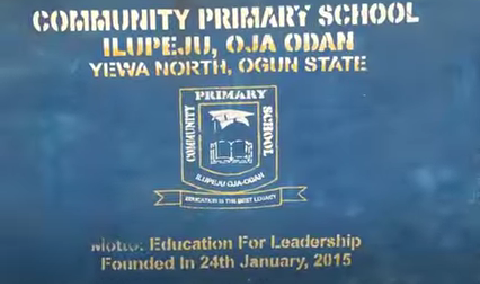 To this end a foundation of three block of classrooms has been laid in the school following the directive of Governor Dapo Abiodun to provide adequate learning infrastructures in the school as the chairman of basic primary Education board in the state on Monday 22nd February performed the foundation laying ceremony.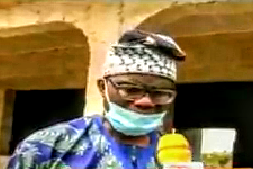 Recently an international media had posted a news report on community Primary School, Oja odan, Yewa North Local government area of Ogun state on its platform
In the report, it was posted that the school which was established in 2015 and with a population of about 336 students consisting of k.G to primary six classes have been learning under a bamboo shed.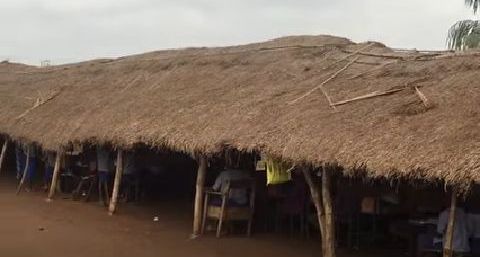 In addition to this, the school can only boost of just 4 academic staff which includes the headmaster and the assistant head master with other two staffs.
One of the tent underwhich the entire population of the school are learning , is about to collapse as the tent has bend on its side.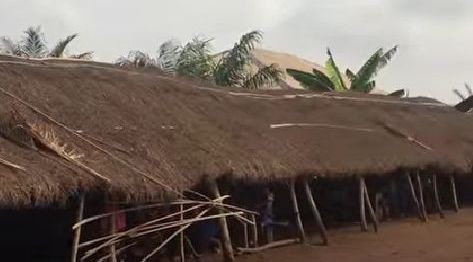 Apart from this , whenever it rains , especially during the raining season the tent is always leaking , forcing the students' and their teachers to scrambled for shelter in the neighboring buildings.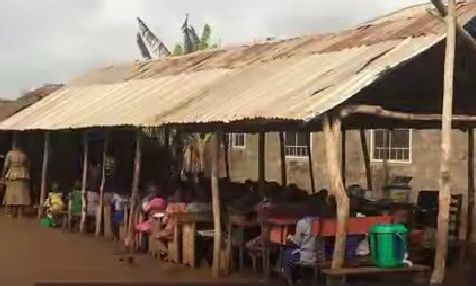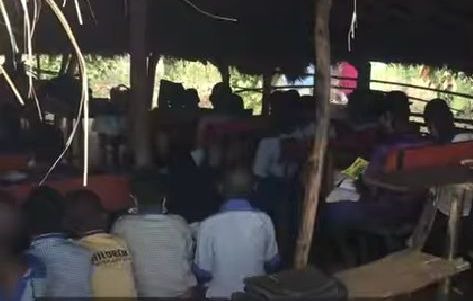 According to the headteacher, Mr Ifeyomi G.O, the school have made several reports to the education Authority both in Yewa and the state headquarters but no progress was recorded in getting them a befiting modern classroom .
With the efforts of his Excellency Prince Dapo Abiodun in at repositioning the school with the provision of modern classroom , all hardship they might have encountered in the past will soon be a thing of the past
Content created and supplied by: OgunTescom (via Opera News )