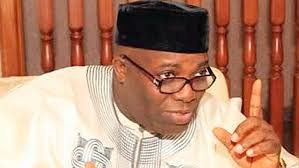 Doyin Okupe an aide to former President Obasanjo and Goodluck Jonathan has given reasons why the Federal Government should not open all schools during this Covid 19 pandemic, he said
"My candid opinion is that now that infectivity is on the rise, schools should still remain closed while governments try to acquire and establish some technical and critical infrastructure in many schools especially the boarding schools before we consider re opening.
The disaster that followed made government to reverse its decision and closed all schools 3weeks later.
In the UK, in my grand son's school, after school reopening last year, it was discovered that as high as 40% of the children and 20% of the teachers tested positive to covid 19.
It will without doubt create an avoidable skyrocketing of infectivity rates of the virus nationwide.
Sometimes last year during the climax of the first wave of Covid19, Israel opened schools for children.
Going by the current trend of spread of the covid19 virus, and the absence of facilities for constant sorting of children through testings and isolation, there is no justification for us to reopen our schools yet."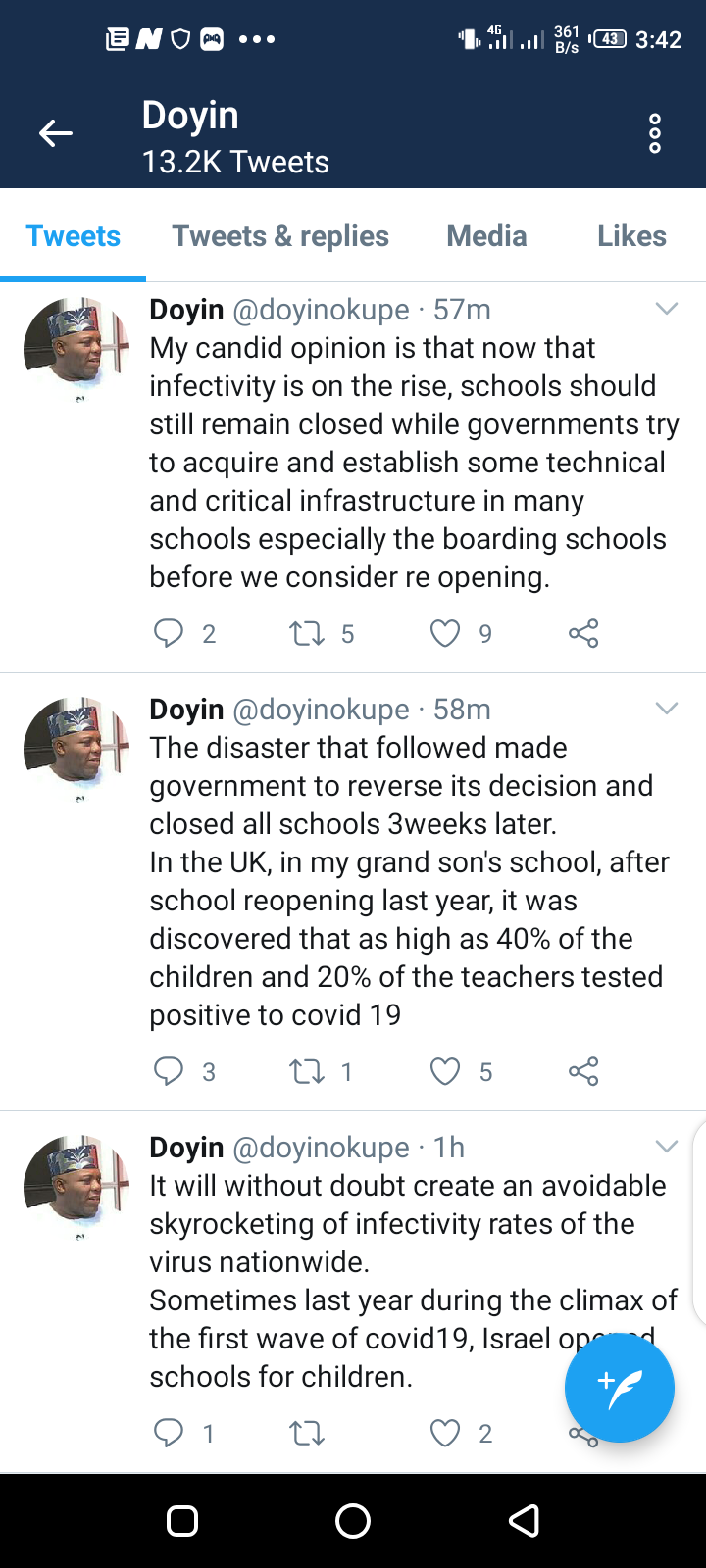 Content created and supplied by: Elijah361 (via Opera News )