Note: The images in this article are for illustrative purpose only.
My name is Kolawole Azeez from Kwara but stays in Warri, Delta State. I hail from a Christian family of 4 and occupied the 3rd place. My father is a man of principles who takes no nonsense from any of us. Since we know that kind of person he is, we have been trying our possible best to comport ourselves. In my family, it is forbidden for the children to use mobile phone untill after secondary education of which we have been adhering to it even though it's not easy. 
When I got to SS2, I had to join the science class since that has been my dream of which my dad has been in support. During my studies till then, the only time I took second in class was when I fell sick during examinations and had to miss two papers if not, I have been very excellent all through. My teachers have been so supportive as they always use their spare times to put me through in some areas. While other students would be busy on social Media, I would be busy reading my books since I don't use phone. In fact, before I got to SS2, I had won many awards and represented my school in many National Competitions. 
My problem started when Miss Juliet was transferred to our school. Assuming she was sent to another class, it would have been better for me but instead, she was sent to our Class as our class Mistress. I didn't like her because to me, she lack many moral values she is supposed to have. She don't dress decently, she use all kinds of vulgar languages and all that.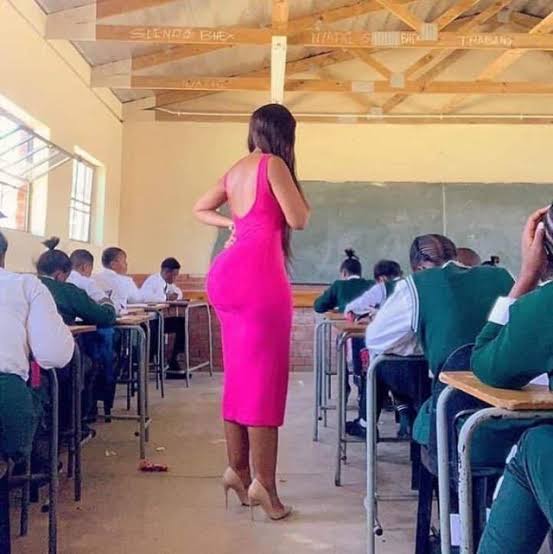 One day, she asked me to come to her house after school so she could teach me Mathematics. I became happy since I have not been excellent in my mathematics. When I got to her house, she offered me food which I was skeptical but had to take it since that was my first visit. After the meal, she put on the television and started looking for a Channel.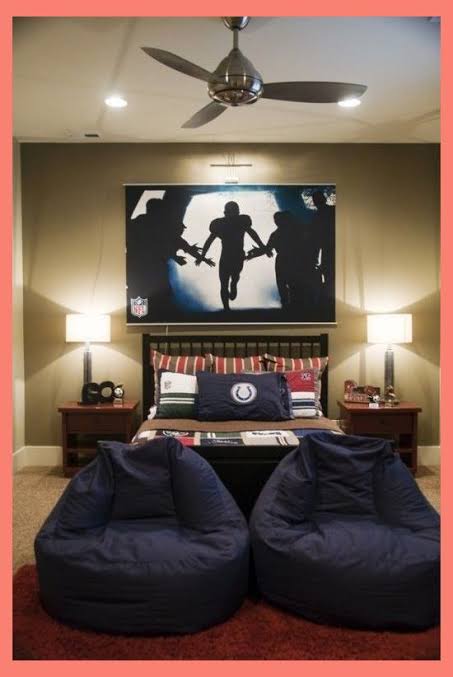 "Ma, But what about the lesson?" I said in a trembling tone. "Don't worry, you will learn Mathematics after showing you what I want to show you". She responded. She tunned to a channel where adult movie was playing. I became so uncomfortable and wished I could disappear and land at home. "Ma, I just remembered that my dad asked me to get something for him from his friend by 5pm unfailingly" was my excuse. She asked me not to worry since we still had 20 minutes before the time.
She turned to me, "Wole, I want to tell you that I admire you alot. You are so intelligent and handsome at the same time. I like you and I want to take care of you". She said. "No please, my parents are capable of taking care of me". I submitted. "That's not what I mean. I will take care of you, clean you up and make you a man. Kiss me". She offered. Immediately I heard that, my mind skipped like an earthquake. Since I knew the gravity of the act, I didn't Know where I got the energy from but I all I knew was that I ran home as fast as my legs could carry me.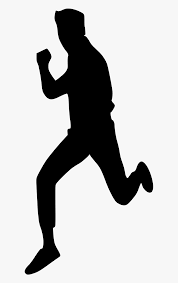 Ever since then, I began to hate the school and wished I could be transferred to another school. Although my father didn't agree after telling him claiming he can't transfer me without reasons. (I didn't tell him what I was facing). During our second term, an SS3 student was expelled from school and arrested for raping a Jss2 student even though the boy had registered for WAEC Examination by then. 
She kept disturbing me till my third term in SS2 although not with the pressure she was using back then. One day, she gave us an assignment and asked us to submit at her house. When we came submitting the assignment, she kept collecting from others but didn't collect mine. She made me stood there begging untill everyone had submitted and gone home. "Get inside if you want to submit" she ordered. When I got inside, she locked the door. "Do you know Clement who was arrested for rape?" She asked. "Yes ma, but please don't rape me" I begged. "I am not going to do that. I know you don't know what happened to him so if you don't want to end up like him, do what I want if not not, I will set you up". She threatened. 
That was how I did the unthinkable. Resuming first term in SS3, she became pregnant and told the school Authority I was responsible. To cut the long story short, I was expelled while she was sacked. Now my father has refused to have anything to do with my Education and the lady. I tried explaining to him that I was forced and threatened but he didn't listen to me claiming if it was true, I would have told him before hand. 
Please what should I do to regain my father's support because I don't want my dream of becoming a doctor to die? Please help.
Content created and supplied by: Petertech (via Opera News )