It is often said that he who fails to plan has actually planned to fail, the level of one success can actually be attributed to the level of hardwork and commitment put into it, see how people reacted to this picture that was shared on facebook now.
It is true that all students in a class can not make A's and it is not all student that will pass out of a class at the same time. Sometimes, the failure of a student is not because the lecturer or the teachers deliberately do so, it is actually what the student deserve.
Few minutes ago, a guy actually shared an unserious student challenge where two guys are seen playing card when their lecturer was busy teaching.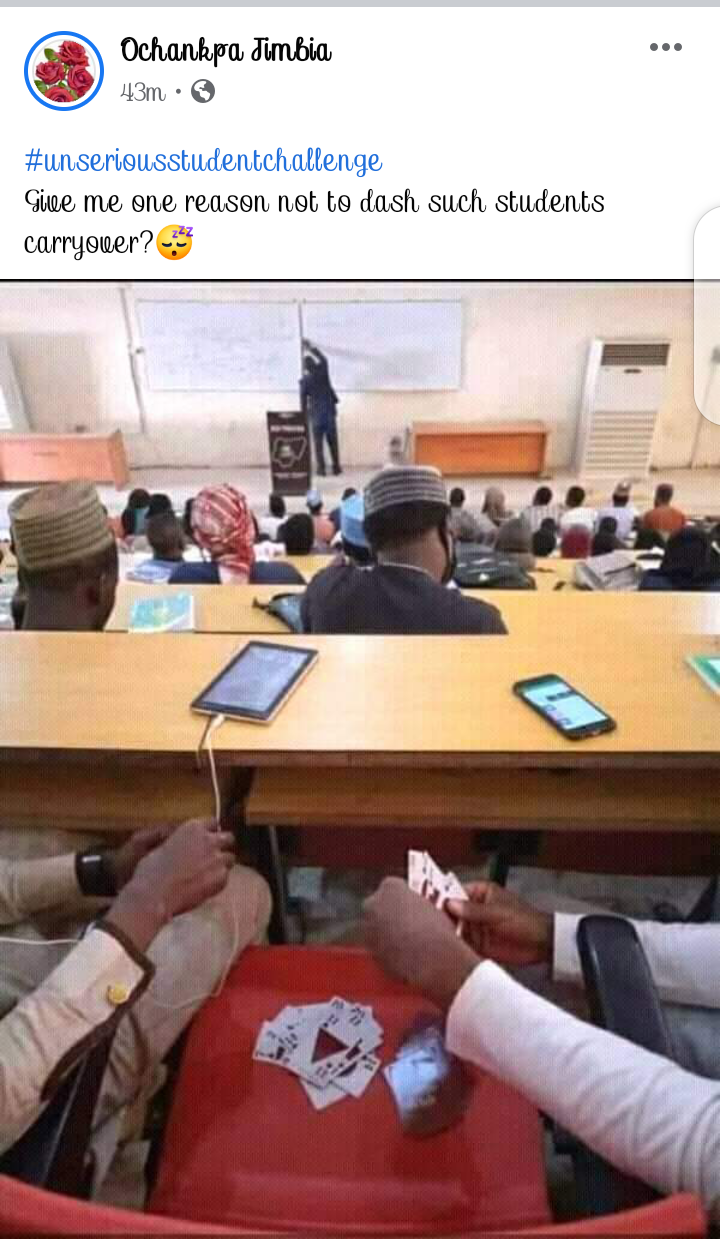 According to Jimbia, he said if he was to be a lecturer, he would have given any student found in such act a carryover.
This truly did not portray a good student, a good student plans his/herself ahead of anything, there is time for everything.
In this contemporary days, youth do not want to accept defeat or failure again, they will surely find a way of blaming someone for their failure.
The picture has gotten few engagement from many facebook users, see the reactions below;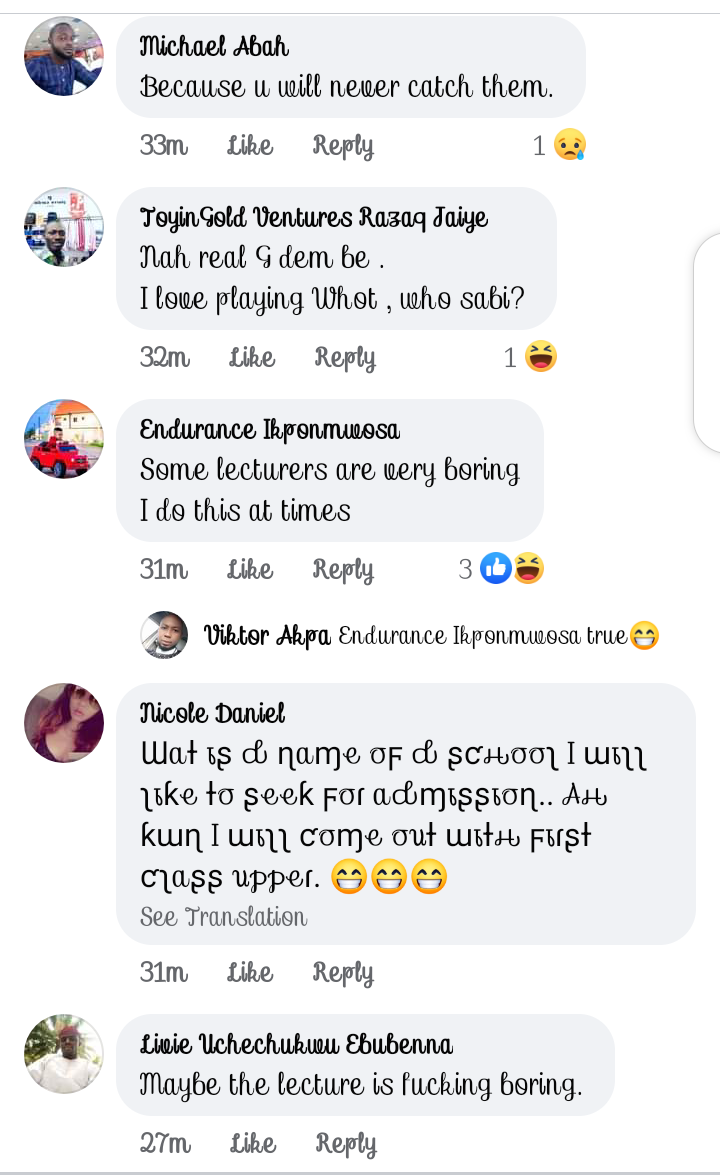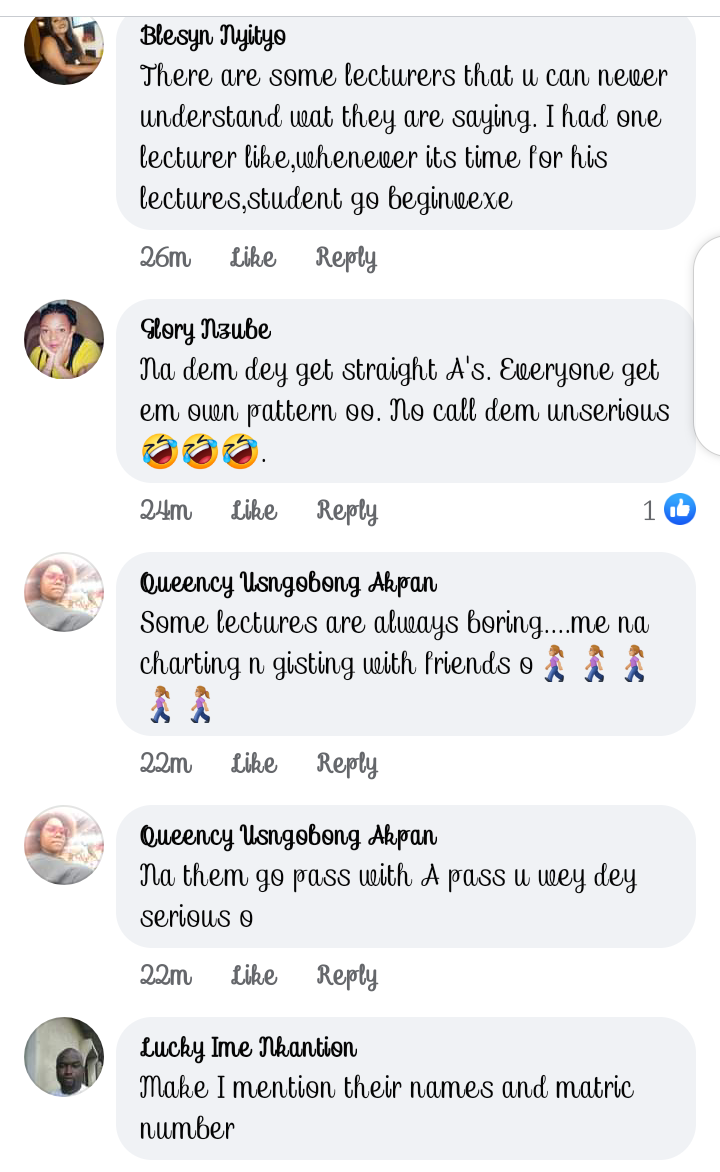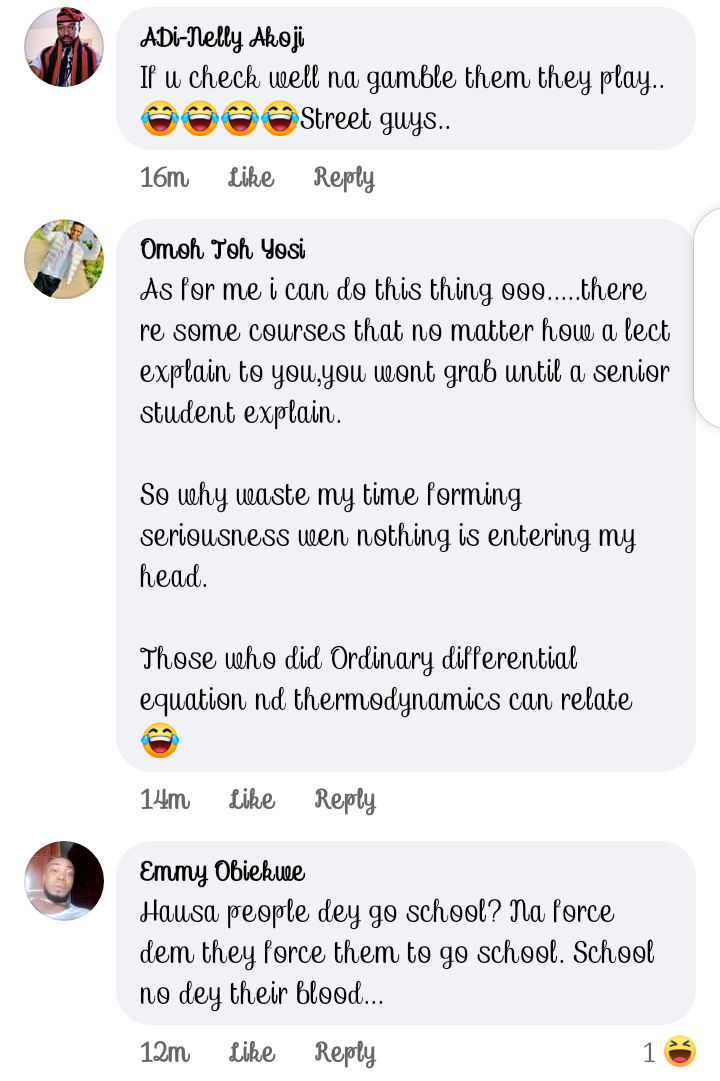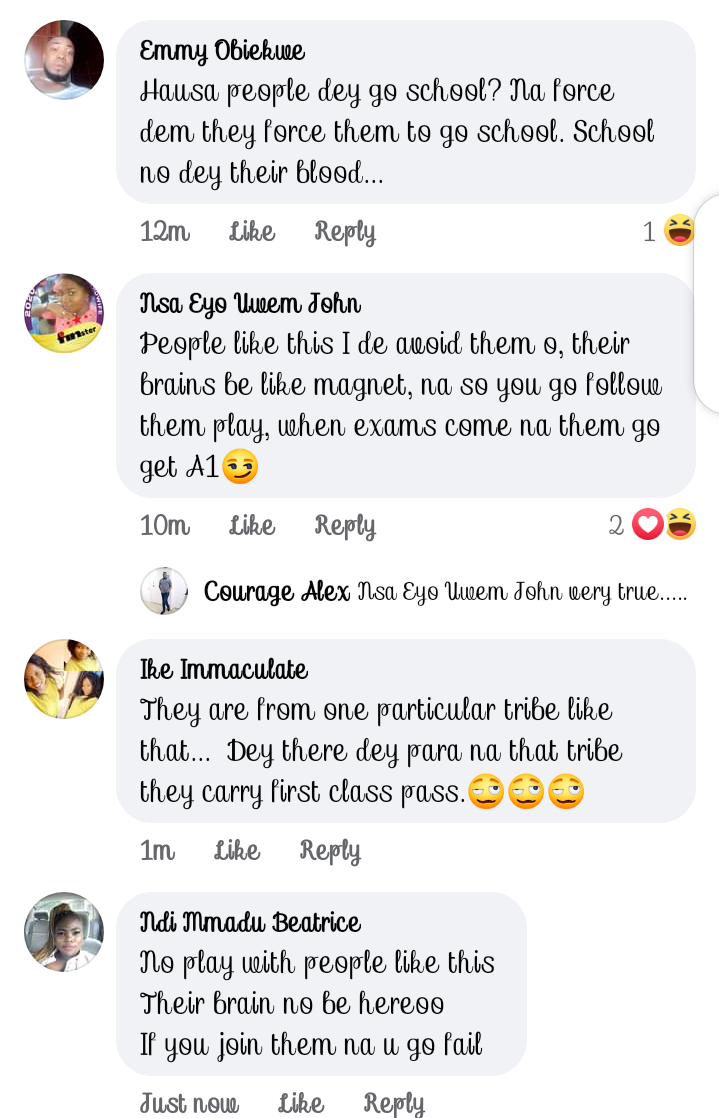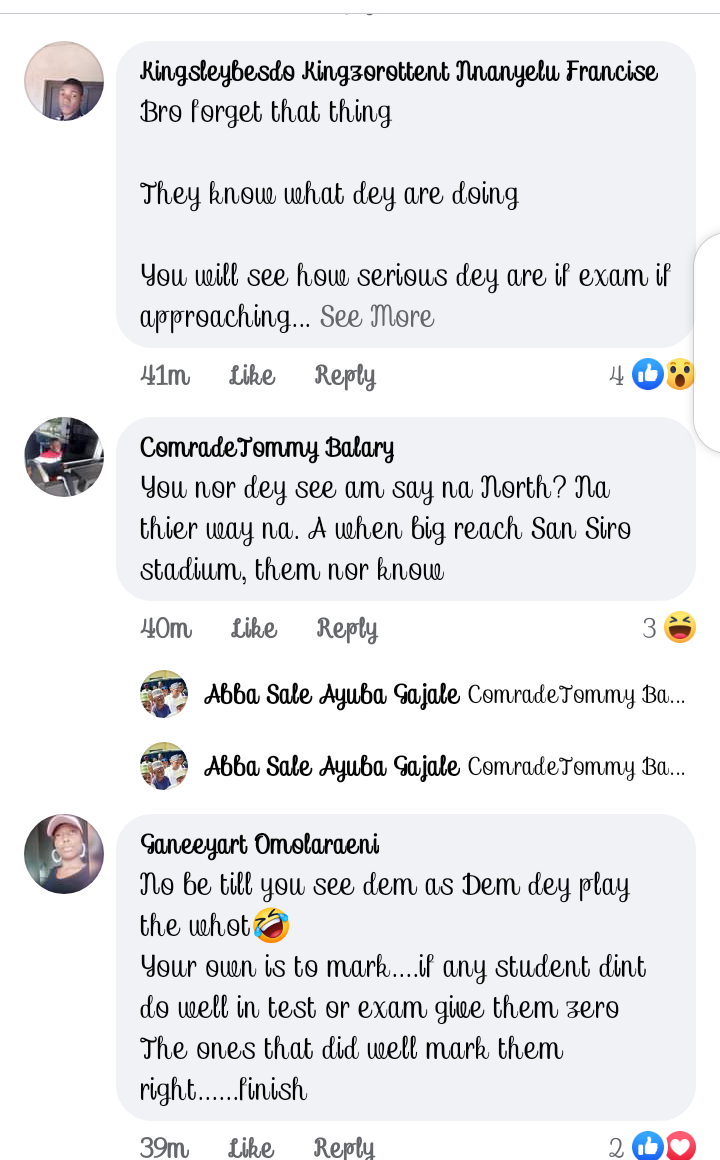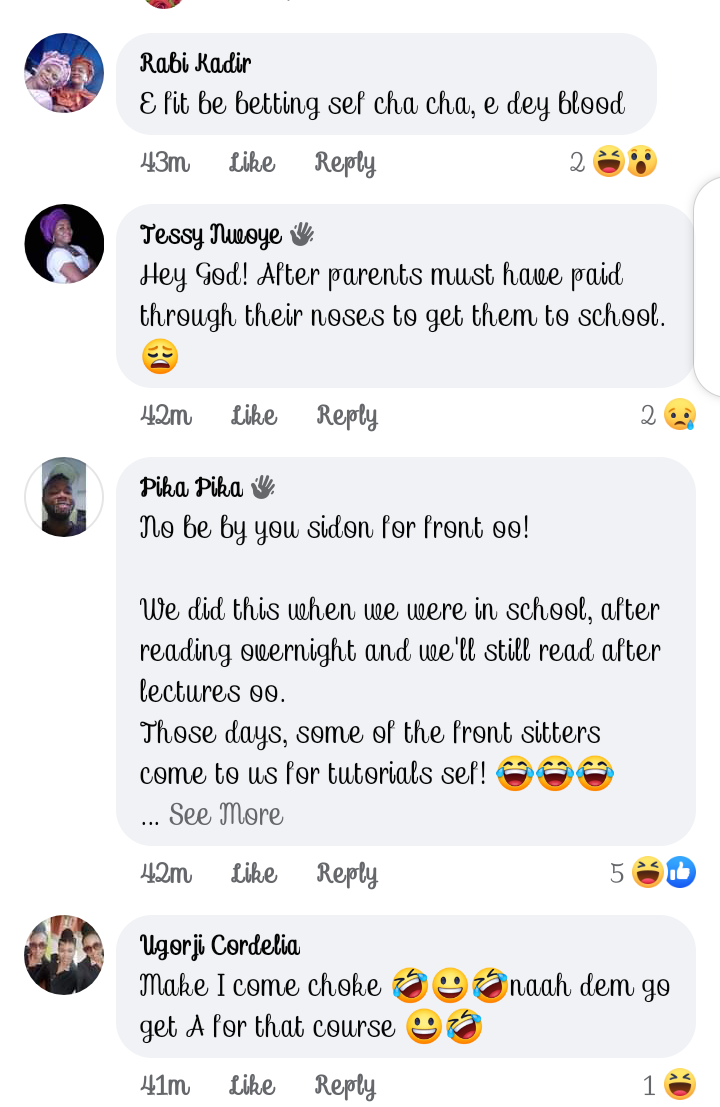 Do you think, this is proper?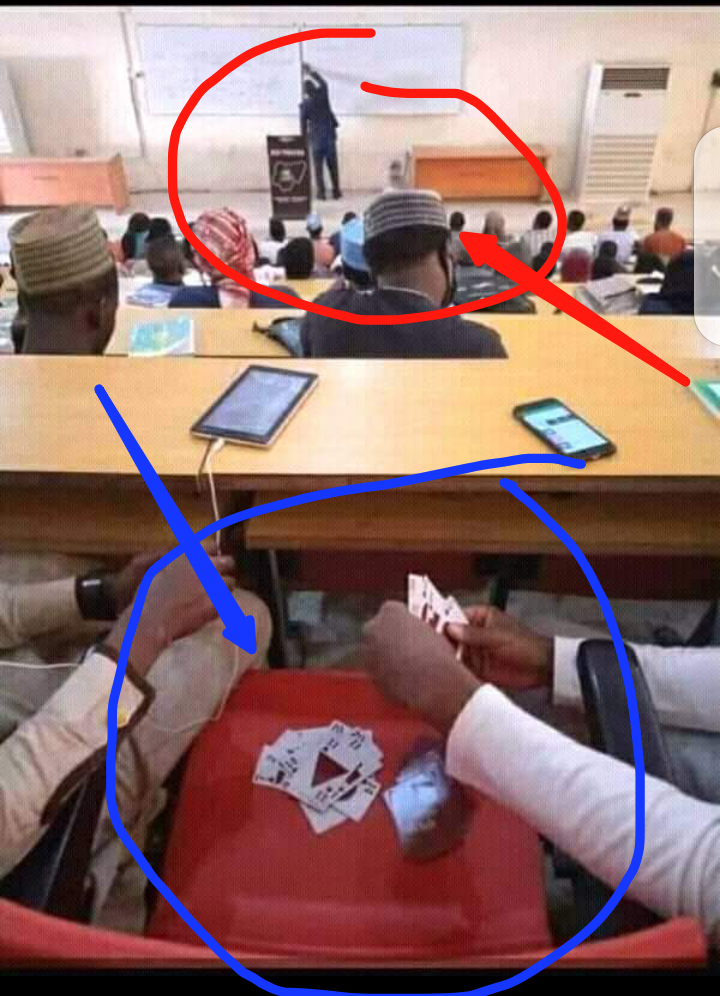 Content created and supplied by: Ade_write (via Opera News )