Recall that in what seems to be a good news on Friday, after weeks of negotiations and foot-dragging, the Federal Government on Friday accepted the demand by the Academic Staff Union of Universities that they be exempted from the Integrated Payroll and Personnel Information System.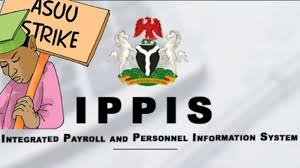 Moreover, it was gathered that the government also shifted grounds on a number of issues, and agreed to pay ASUU members' salary arrears from February to June through the old salary payment platform, pending when the university lecturers will complete the development of its own payment platform- (UTAS).
Consequently, while the breakthrough in negotiations is expected to end the eight-month strike embarked on by the university lecturers since March, 2020, the ASUU President, Prof Ogunyemi on Saturday, revealed that the union will report back to the government on Friday, in order to know if the strike will continue or be suspended.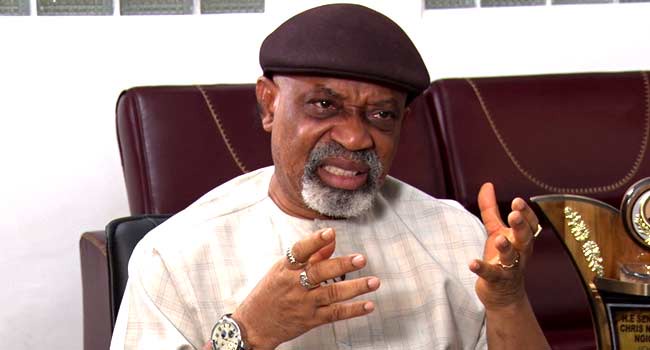 Sequel to this lingering crisis, on Sunday, the ASUU Chairman, University of Calabar Chapter, Dr. Edor J. Edor has challenged the Federal Government to extend the same energy put in the aviation sector to Nigeria's Education sector and see if Universities would not reopen within one week.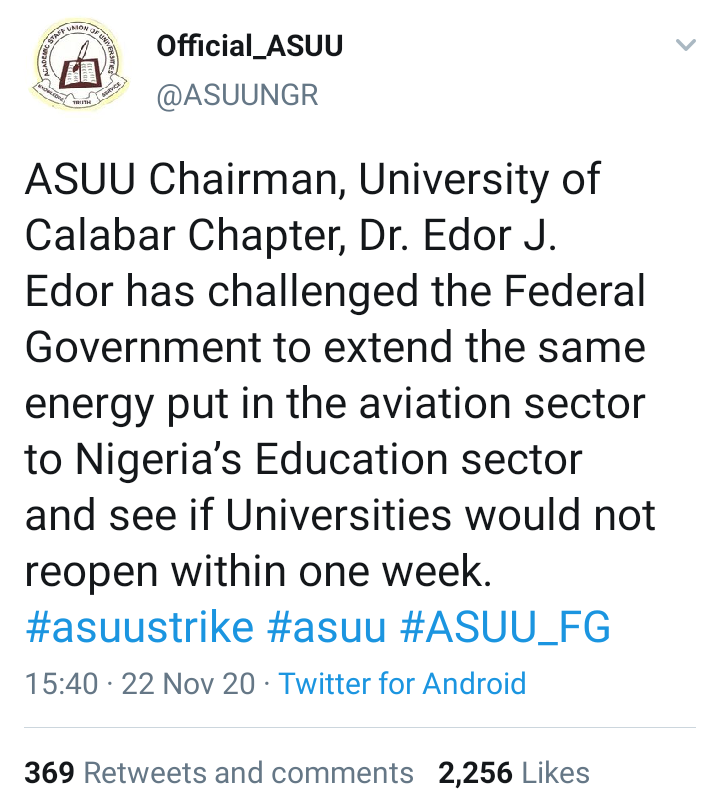 Consequently, while reacting, many Nigerian youths who are affected and utterly dissapionted by this ongoing face-off between the FG and the ASUU, have urged both parties to sheath their sword and allow them to return to classes.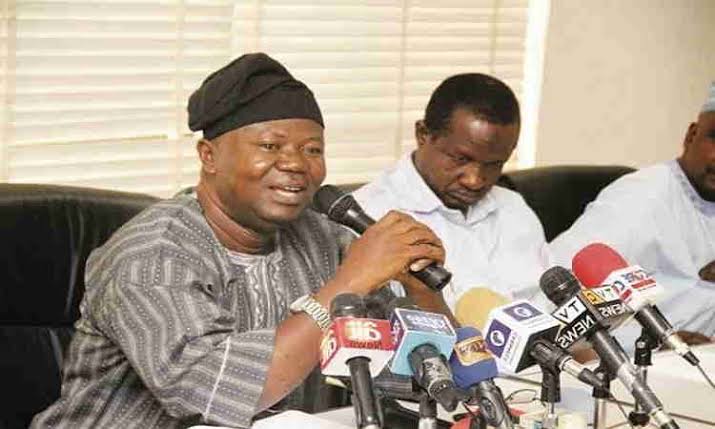 However, in your view, who do you think should be blamed for the recurrent ASUU strike in the country, the FG or ASUU itself ?
Content created and supplied by: Newsslot (via Opera News )