CONFUSION ON SCHOOL REOPENING: Who have the final authority? Min of Education, PTF, VCs, or ASUU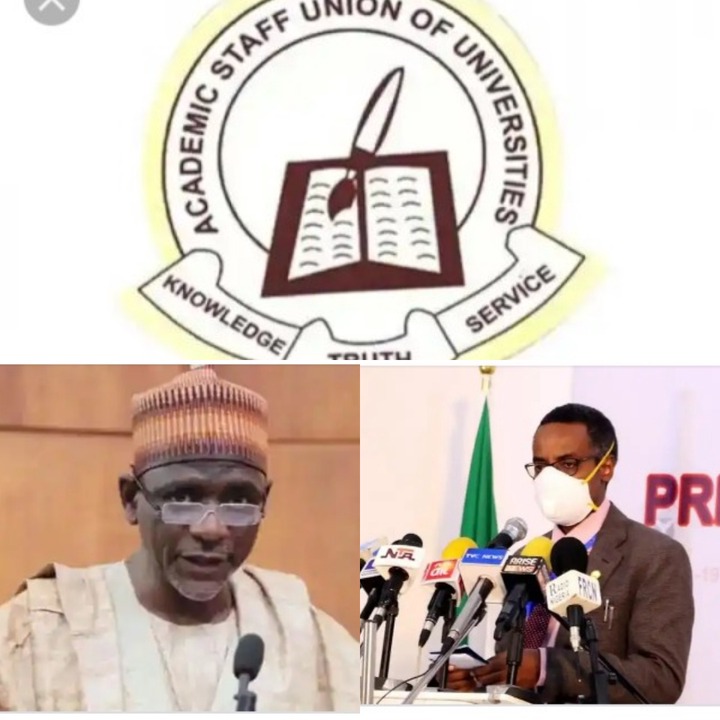 The issue of Reopening of schools has sparked a lot of confusions among students and the general public. Different authorities had made statements on school reopening, but instead of establishing clarification, it has resulted to confusions.
ASUU
The Academic Staff Union of Universities revealed that they are ready to resume academic work after suspending their nine months strike last month. However, they stated that considering the spike in Covid-19 daily recorded cases, they can not resume until the government provide necessary precautionary measures. They disclosed to news agencies that the school classrooms and school hostels are not in best situation to receive students. 
Minister of Education
The minister of Education, Adamu Adamu, disclosed on Monday, that the stipulated date of resumption, which is January 18th, would be reviewed. He said that the date for school reopening has been postponed indefinitely, which resulted to a lot of reactions.
Vice Chancellors of Universities
Different Vice Chancellors of Universities has shown their support for quick reopening of schools. They stood to maintain the stipulated date of resumption. Schools are still sent out their revised academic calendars which still maintains January 18 or 25.
Presidential Task Force on Covid-19
The National Coordinator of PTF on Covid-19, Dr Sani Aliyu, in an interview with TVC on Tuesday maintained that the date for school resumption have not be shifted from January 18
Among these several institutions, who have the authority to reopen institutions?
Content created and supplied by: Joereporter (via Opera News )