The Federal Ministry of Education on the 26th of January 2021 released a circular of approval for the implementation of new Age of retirement and 40 years of service for the teaching profession. The implementation of the new scheme is dated with effects from 1st of January 2021.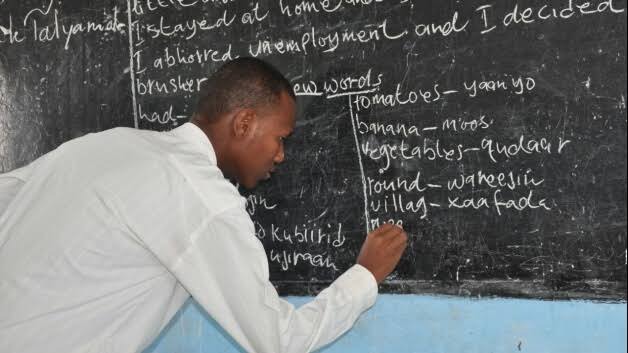 For better understanding to the public there is a difference between the teaching staff and the agitated Education officers who may probably not be aware of the new scheme.
Teaching staff are professional personnel who are directly involved in teaching pupils and students.They include classroom teachers, special education teachers and other teachers who work with students as a whole class. While the education officer are personnels who help to develop, implement and monitor the key education plans, and the national agenda for education of the nation.
The good news is that the new scheme is not limited to the teaching profession but Education officers are Inclusive as stated in paragraph three of the circular.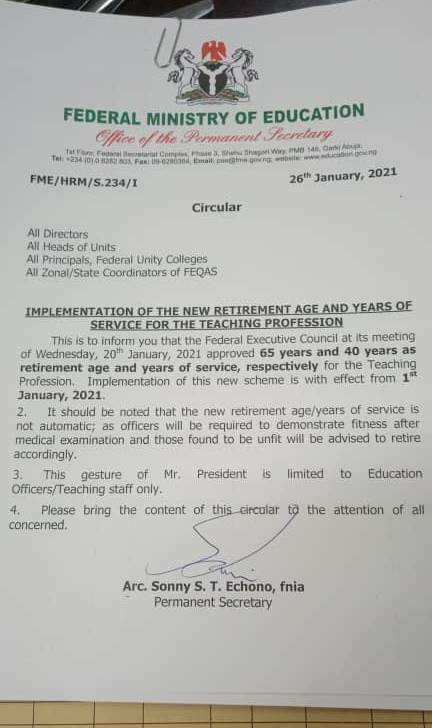 Although it is stated that medical fitness is required for the retirement age and years of service.Only those fitted will be considered and those found wanted will be advised to retire.
You can drop your comments in the opinion section....
Tap the'FOLLOW'button for more updates.
Content created and supplied by: Wumimar (via Opera News )