STUDENTS' GRIEVANCES TO BE ADDRESSED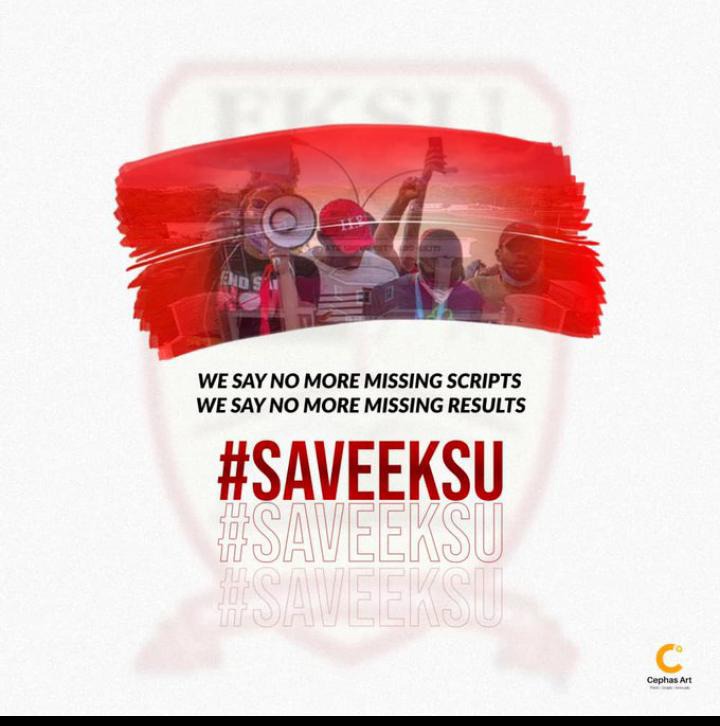 The management of Ekiti State University, Ado Ekiti has been inundated with various issues trending on the social media platforms. These issues include timely release of results, access to the university portal, first semester examinations for the 2019/2020 session, general welfare of Students among others.
However, Management wishes to note that no particular mention of any department where students are suffering from one form of victimization or the other.
Be that as it may, the University Senate is not unaware of the issues that came up in one or two departments and had already set up committees to look into the issues. As a first step, the affected lecturers have been issued queries while others are on interdiction.
Also, the door of the Vice Chancellor is always open to listen to Students' complaints. To demonstrate this, only yesterday, he directed the re-opening of the university portal to allow more students to do their registration. As a stop gap measure, Management also decided to allow students who were finding it difficult to complete their online registration to use their Remita receipt to sit for the examinations. On the issue of not giving students enough time to prepare for the first semester examinations of the 2019/2020 session; it should be noted that the examinations ought to have been conducted in March/April 2020, but for the outbreak of COVID-19 and national industrial action embarked upon by ASUU. Hence, it is in the best interest of the students to write the examinations with a view to completing the 2019/2020 academic session on time so that their stay in the University will not be further prolonged.
Management will be meeting with the leadership of the students possibly by this weekend to address the grievances. Indeed it will be helpful to Management if the aggrieved persons can mention (or send same to the Dean of Students' Affairs, NANS President, or EKSU SUG President) the names of the individuals and departments concerned. Our revered students and the general public are enjoined to please remain calm while all the complaints/ grievances are being addressed holistically by the University Management.
Bode Olofinmuagun,
Head, Directorate of Information & Corporate Affairs.
Content created and supplied by: Godfather01 (via Opera News )